Inktober Day 15 : Weak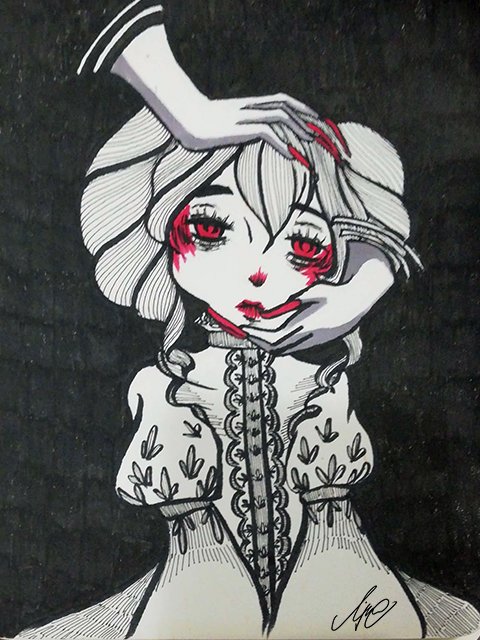 Never show them your weakness....
Lolitia Celeste was raised to be stone cold. Never show her weakness...
Whatsupp You guys~~
For this past few days I've been drawing cutesy and kid friendly stuff.. So now I'm in the mood for creepy... cute creepy that is...
If you guys have read my previous post (Inktober day 11 ), I drew her again~
cause I feel the she fits the theme so much. She's the kind of character that was raised to be evil and such that kindness and all those things seems so foreign to her.... yeah... my precious angst baby...
Welll That's all from me~~
NanaWawa Out!!!