Inktober Day 11: Cruel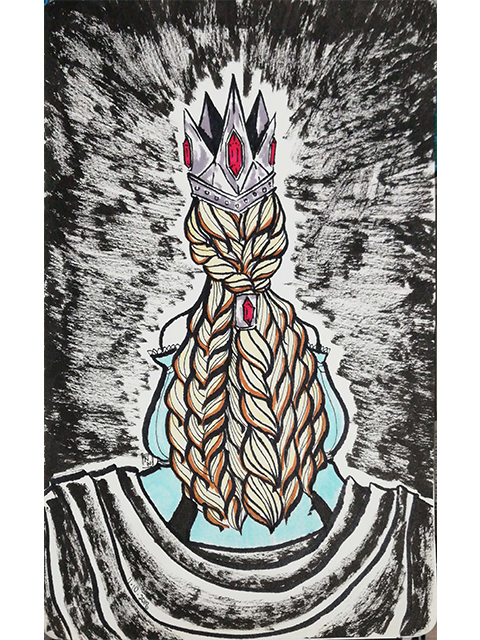 It takes good leadership to be Casually cruel...
For this piece, while thinking about the prompt word "Cruel", my mind went straight to a certain Oc of mine... a whole family actually, The Celeste...
The Celeste are the royal family in the vampire clan in my story ( which is still in my head but I'm hoping to change that).
The cruelest of the family would have to be the vampire Queen herself... But I chose to draw the daughter...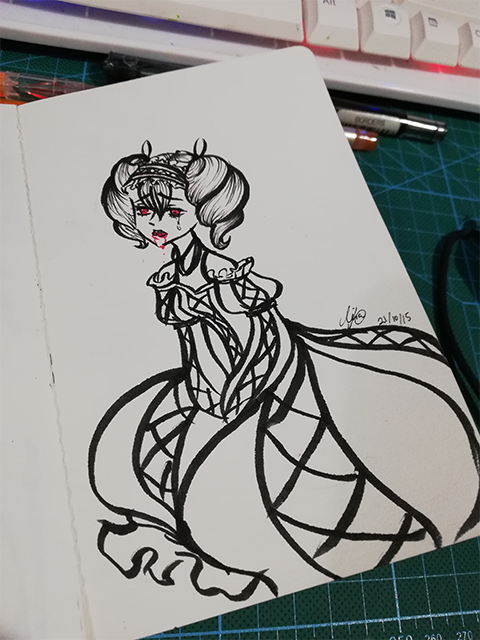 Lolitia Celeste... I drew her for 2015 inktober and this is still on of my favorite drawing.
I chose her cause she's one of those character's that was raised to be cruel and stone cold. At a young age the Queen mother beat any kindness and sympathy out of her.... Since she is next in line to be queen...
I would love to expend her story more and I already have her downfall and redemption arc all in my head just waiting to let out...but all in due time.
That's all for me!! NanaWawa Out!!