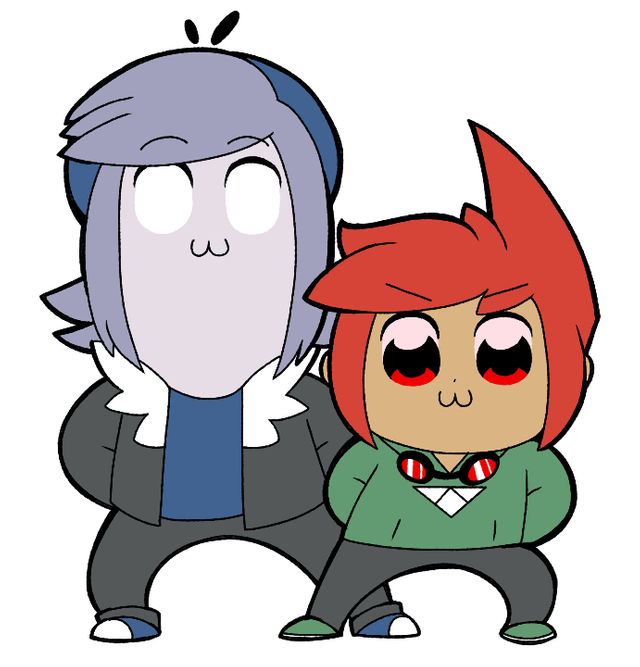 Do you ever just look at two of your main cast and think, "Yeah, I gotta draw that"?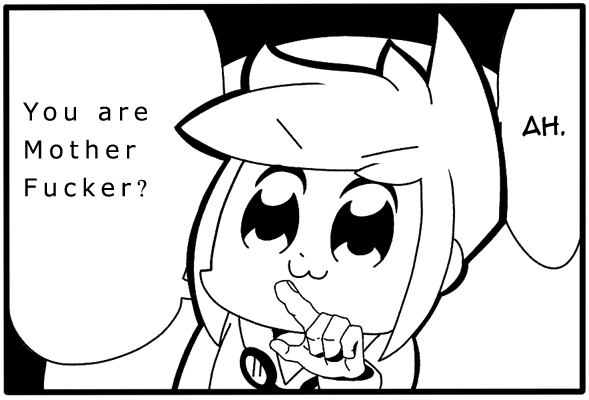 Yeah, I had to draw that.
Real talk though, I had NO idea what typeface the "You are Mother Fucker?" bubble was written in in the original comic, so I used a pre-installed Japanese typeface I have and just used Times New Roman for the question mark. It's accurate enough I think.
If you want to see these two in their legitimate art style, feel free to check out my comic, IPN, here!
ipn.smackjeeves.com