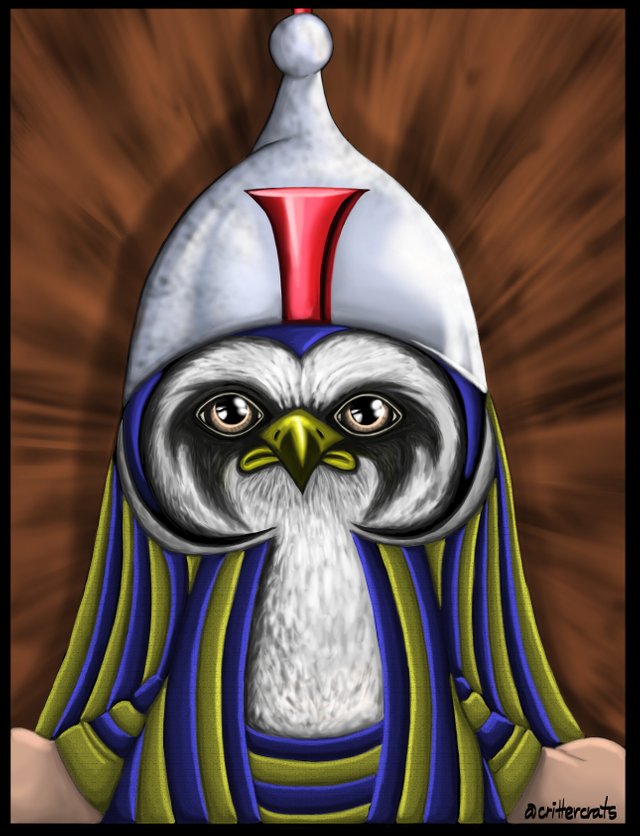 Horus, the falcon headed-man deity from ancient Egypt and the son of Isis and Osiris. He is wearing a white and red crown, as a symbol of kingship. This mythological character symbol is the eye of Horus and sometimes he is represented as a falcon.
For more information about Horus click the link below to wikipedia or you can do your own search.
https://en.m.wikipedia.org/wiki/Horus
This is my entry to the contest Trial by Comics by @kommienezuspadt Thank you for stopping by.
Ink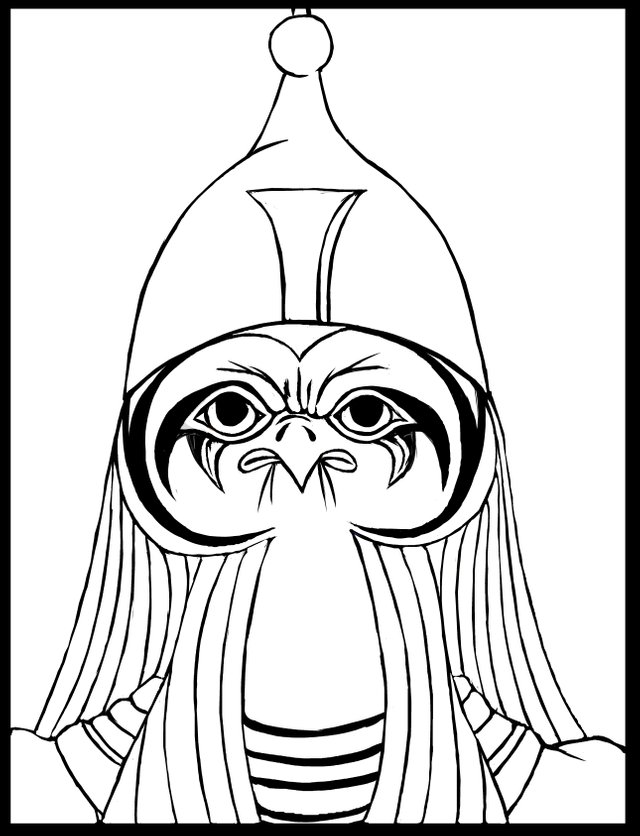 Flat Colors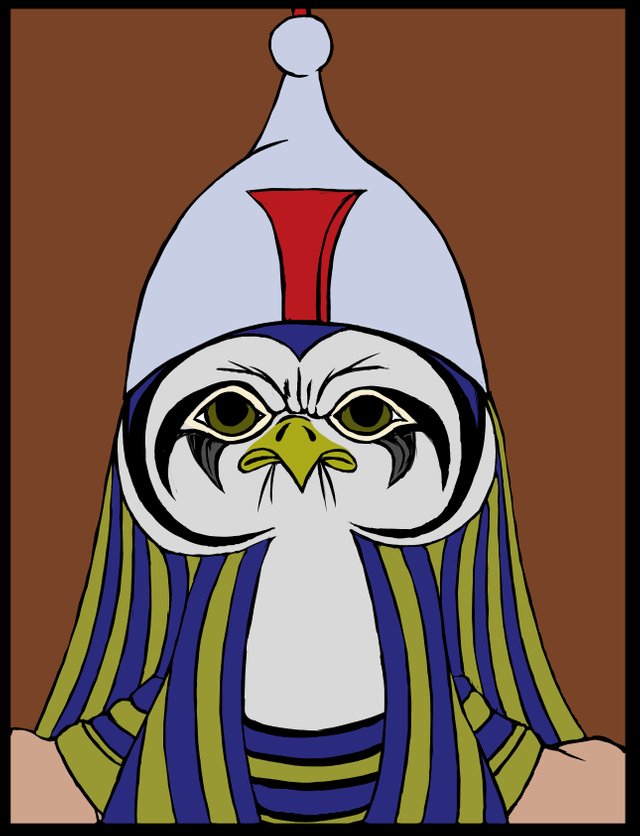 Painting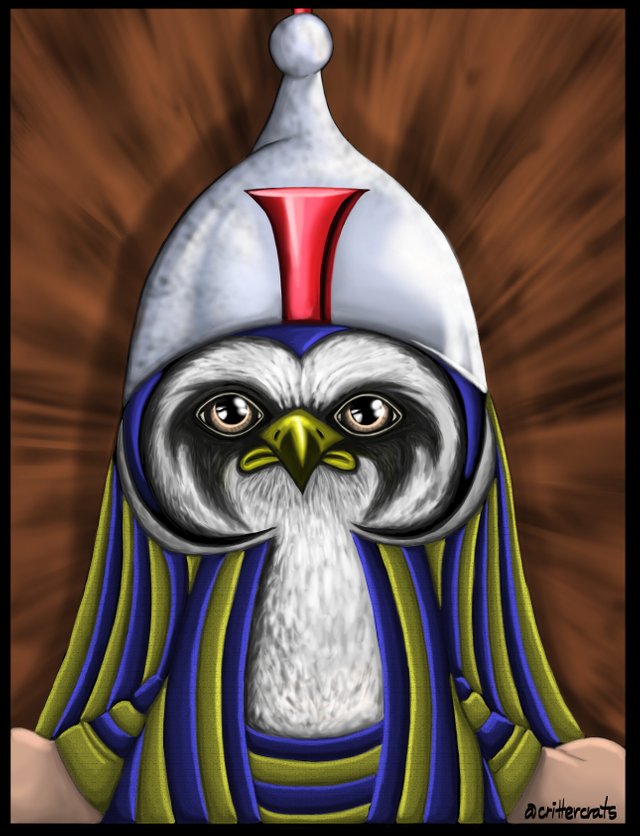 Animated Process