Steem STEAM Projects Zimbabwe
I have always had a passion for learning, but even more I discovered early on how much I enjoying sharing what I would have learnt. A brief stint as an English teacher in Beijing solidified the fact. I had my first exposure to STEAM focused education and couldn't help but think about how this could benefit the young learner in my country. I did further research which revealed that although our education ministry is currently implementing STEAM curriculum, adoption outside the classroom is very limited. I dreamt up on a STEAM project, below, which I have since submitted on @fundition for collaboration and baking. I'm open to suggestions and contributions on how I can better make this a success.
I live in Harare, Zimbabwe, a country whose educational system was once highly reputed in Sub-Saharan Africa. This system has since either deteriorated or remained stagnant due to the socio-political and economic challenges the country has been facing for years. The education system is comprised of 7 years of primary school, 6 years of secondary school and 4 year-university degrees. Every year, thousands of graduates at an average age of 24 are capped at these universities to join an even larger pool of unemployed graduates from previous years. Unless if one has gone to a specialized or technical college such as teaching, agriculture, art, motor mechanics etc, a good number of these graduates remain unemployed with no skill to rely on even for subsistence.
A typical student leaves primary school at the age of 12 meaning that there are about 12 years to university degree. It is during these 12 years which I think we miss the opportunity to develop focused careers early on. The current system works for some but not for the majority, given the unemployment figures in the country estimated at 90%. The quality of education for most is largely out of date compared to current global trends. Opportunities to learn and up-skill oneself through MOOCs on the internet are either very limited or non-existent for some due to lack of access to the internet. We do not have opportunities for holiday work, and during these 12 years almost all of these school holidays are idle time save for familiar crush courses before exam time.
The Ministry of Education currently has a new curriculum which focuses on skills development in STEM i.e Science, Technology, Engineering and Mathematics. The system is still new and needs to be complimented. The Steem STEAM Projects Zim project seeks to compliment these efforts by providing access to educational resources which otherwise a student would not have had access to at their schools. The project's objective is to stimulate and develop interest in STEAM subjects as well as nurture skills to mastery. The project will provide a learning environment that mimics the emerging trend of 'flipping the classroom', learning how to learn, project centered playing and access to MOOCs such as Khan Academy and Edx. The project will be successful if it manages to level the playing field by providing access to up-to-date learning resources and opportunities to under--resourced children and teenagers.
A library of STEAM toys
The project will kick-start by building up inventory of play resources designed for learning. I have handpicked the following ones but the list is not exhaustive and it is open to suggestions.
SNAP CIRCUITS
Snap circuits will help students understand the devices they use everyday and instill a passion for learning and creativity with electronics. The projects build on each other allowing learners to advance at their own pace starting off with a simple electric light and switch. Learners will build replicas of real circuit boards found inside audio, visual and other electronic devices and gain invaluable building and instruction following skills. This will help pave a career path in electrical engineering and we will nudge and guide students towards MOOCs in this path. All student's progress will be updated on a dedicated Steemit account. As with the rest of the library items, students will be able to borrow kits for their own projects with periodic nationwide competitions featuring awards named after the top bakers of this project. Snap Circuit products have been recognised by The National Parenting Center(US), and several awards from the American Specialty Toy Retailing Association (ASTRA), Tillywig etc.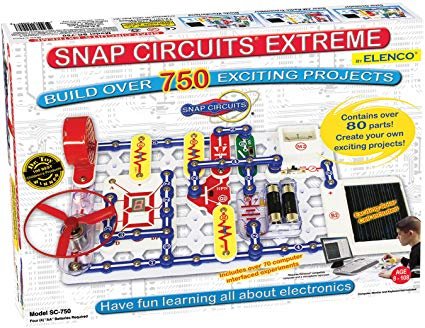 MAGNA TILES
Magna tiles help to develop spatial, fine motor skills through stacking, making flat patterns, 3-D shapes and creations. Students learn basic shapes by staking and creating objects while the older one will develop math and science skills by perfecting patterning, shape recognition and building. Magna-tiles have received numerous awards and accreditation including the Global Educator Institute Seal of Endorsement, which recognizes the very best in classroom tested, teacher-approved learning products. The tiles have also won the Purdue University Engineering Thinking and Design Toy Award, the Brain Child Award by the Tillywig Toy & Media Awards and a commended medal in the construction category in the 2014 Independent Toy Awards.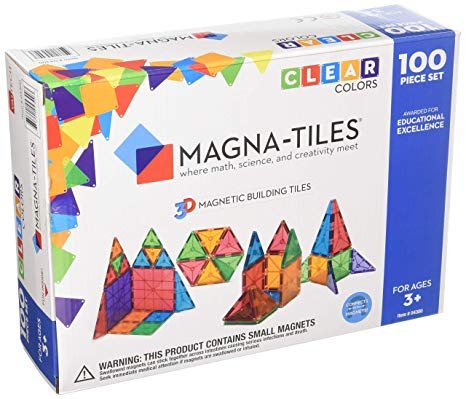 TURING TUMBLE
Turing Tumble is a creative logic game which is part Plinko board and part mechanical computer. Learners work through increasingly difficult design challenges to run the computer and arrange a set of red and blue marbles in a specific order at the bottom of the game panel, using a series of switches, ramps, gears and other parts. It's fresh approach to coding great for learning engineering concepts including computer science principles and most importantly, how computers work.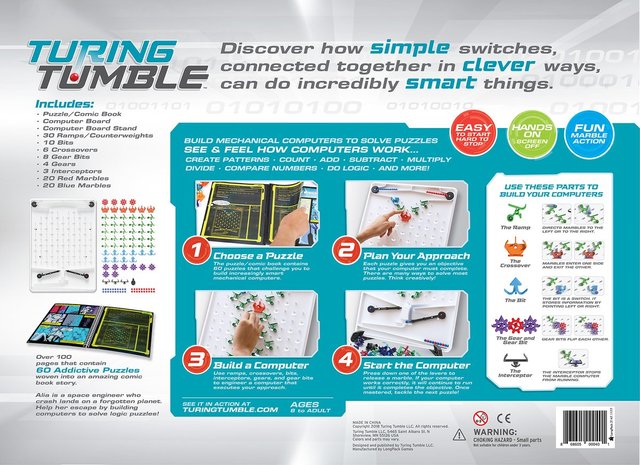 MAKEBLOCK
Makeblock is a leading STEAM edutainment solution provider with 5 hardware product lines, software content solutions, top-notch robotics competitions to achieve deep integration of technology and learning. The hardware STEAM kits include; Codey Rocky-smart robot for beginner coding and AI learning, Makeblock Neuron-a Programmable AI electronic building block platform, Airblock-a modular and programmable flying robot, mBot series-entry level to 3in1 educational robot, and Ultimate 2.0-a ten in one advanced robot kit for learners over 12 years old. Makeblock's products have been incorporated in STEAM curricula around the world and have received at least 7 major international awards.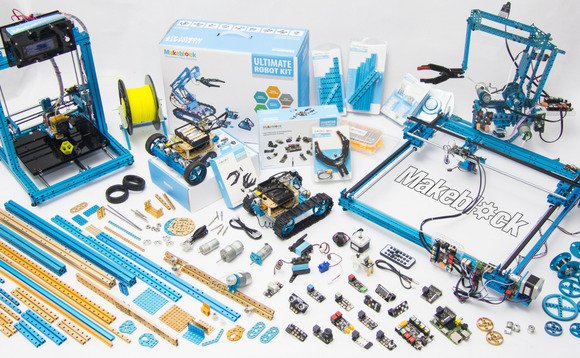 The above STEAM tools can be purchased on their respective websites or on Amazon. The objective of this @fundition call is to build-up a stock of these educational kits that can cater for up to 30 students at the same time with enough stock for lending to about 70 learner members concurrently. The target is an assortment of 150 kits as our launch stock. The project will be run in the form of a club with paid membership like a library, whose fees will be nominal to cover for running costs. 20% of the learners will earn membership through merit and need.
The project will kick-off based at home, where I have space to accommodate 30 students comfortably. Initially, learners will come from schools in my community area, Waterfalls, Harare, Zimbabwe. The aim is grow into a nationwide STEAM club with institutional members running from rented premises which will also be providing internet services for educational purposes only. We will also explore registering or services as an educational services provider with the Ministry of Education once we have reasonable traction on the project.
All progress will be updated on @fundition and Steemit page @vambirevapepuka and @tafgongthe1st. You can find the project on Fundition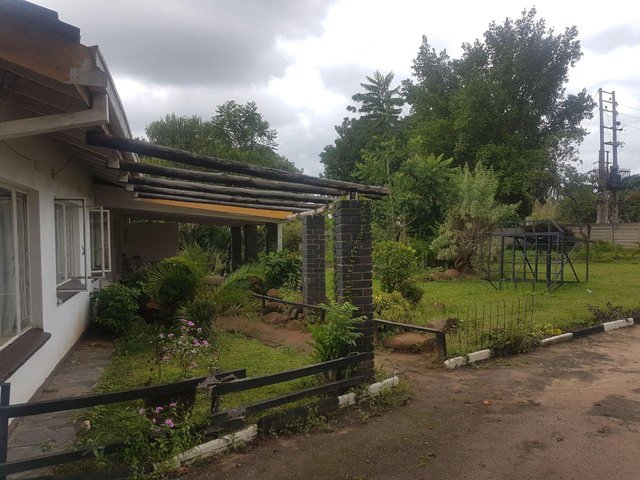 The garden space and veranda that will function as as our play & learn area with the young learners beginning April 2019.