👀 STEALTH Transactions on the Bitshares DEX - They're Coming!
The ability to "anonymously" transfer tokens and assets between users on the Bitshares DEX is almost a reality. So, what exactly does that mean?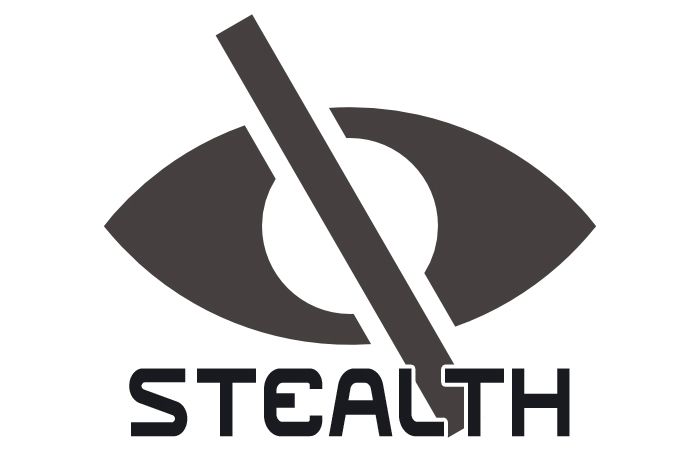 When you send or receive transactions on the Bitshares DEX (Decentralized Exchange) you will usually have a publicly displayed record on both the sender's and receiver's account showing exactly what asset and how much of it was transferred.

A stealth transfer will allow you to "hide" the details of that transaction from the public view.

In a practical sense, looking at persons account overview, you will "know" that person sent or received a stealth transaction since it shows up in the log, however the details of who, what, and how much changed accounts in the transfer are not shown.
Stealth transactions are a new feature under development that will be added to the Bitshares Platform and User Interface (UI) over the next few months. For those interested in coding and testing, it was announced that its testnet will be made available very soon by Agorise, the team leading its development.
For clarity - Confidential transactions (blinded transfers) that are currently available hide only the amount/value being sent in the transaction. Stealth transactions will hide much more - the account names, amount/value, and the token/asset type.
How will it work?
Making a stealth transaction will require a small fee just like any other. At first I thought STEALTH tokens were required for initiating the transaction itself, but it was pointed out in the comments that is not the case.
If you have them you will receive dividends from anonymous transactions. 60% of the fees go back to the STEALTH token holders.
Thank you @fractalnode for clearing that up for me.
How do I get STEALTH?
STEALTH is a Fee Backed Asset (FBA), a 'token' for us non-technical people, and is currently available on the Bitshares DEX with its value trading against BTS. There is a maximum supply of only 1,000,000 STEALTH, with such a tight supply this should make the demand for them very high once the functionality of stealth transactions is released, not to mention the future price.
KEEP IN MIND - 60% of the fees go back to the STEALTH token holders as a dividend, making this is a long term hold token.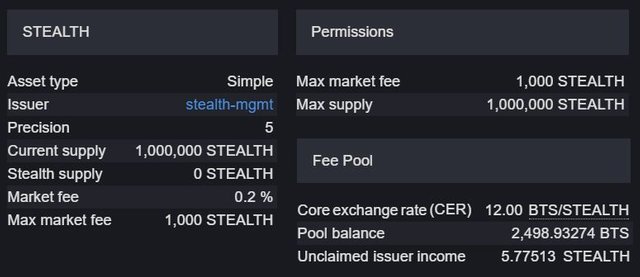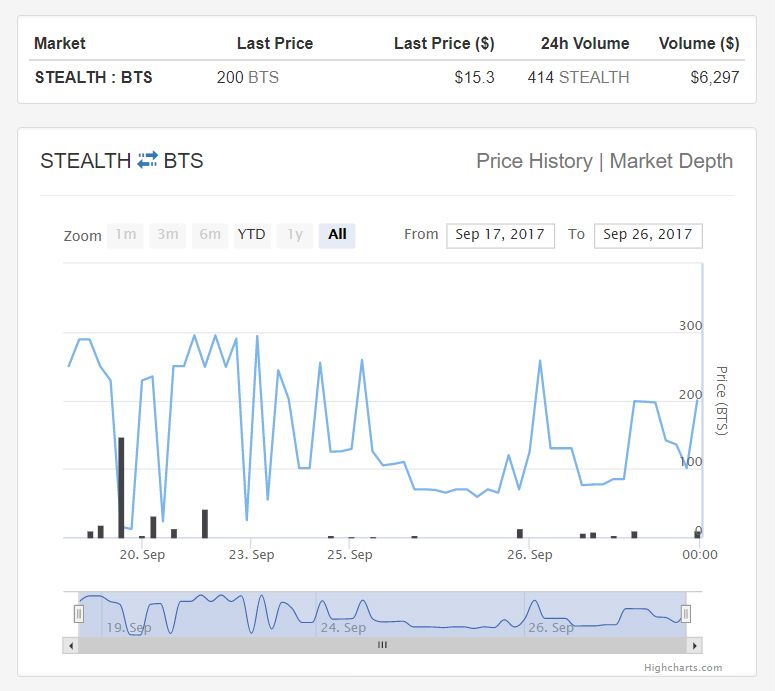 https://cryptofresh.com/a/STEALTH
The price fluctuates a lot in these early days as people position themselves for the upcoming release - knowing there is such a limit supply.
You can buy STEALTH on the Bitshares DEX here:
https://bitshares.openledger.info/market/STEALTH_BTS
✅If you don't have a Bitshares account,
CLICK HERE to set up an account for free.
---
If you want to learn more you can check out the Stealth Tech info here:
https://bitsharestalk.org/index.php/topic,17687.0/all.html
Or you can join in the conversation on Telegram:
http://t.me/Agorise
---
Let me know what you think, please leave your comments below.
As always, please upvote this post and follow me if you like my work and want to see more.
If you think others will enjoy this Please ReSteem it!
Thanks for reading!