Today I read an interesting article by @acidyo describing a contest and an overhaul of the Steemit subreddit. The Reddit Steem Gateway.
To aid this initiative in this post I will give an overview of where the Steemit activity is happening on Reddit at the moment.
---
r/steemit
The main subreddit related to the Steemit community is found here, it is not very active (compared to other subreddits) which is no surprise considering all the alternatives for people to discuss Steemit related topics, but as a major social media outlet and a place where people may first come before trying out Steemit, activity here is worth monitoring.
First Impressions count. This may be where some people first interact with the Steemit community.
Activity
Posts Per Day
In this graphic we show the number of posts per day to the subreddit and the colour indicates the number of comments per day.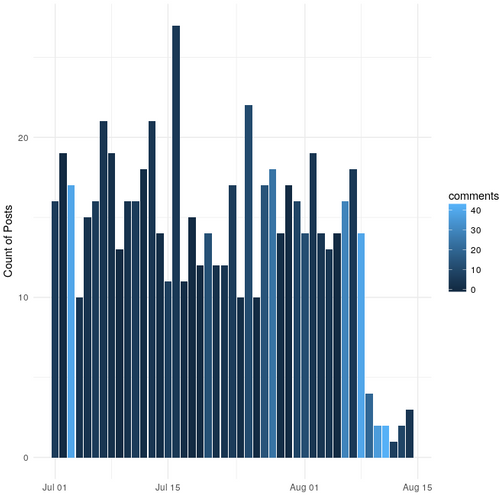 The activity levels for number of posts are half of what they were back in January but the number of comments are at similar levels. It will be interesting to see hows the contest will increase activity here.
January Figures for comparison
Most commented Post
The most commented post on the Steemit subreddit had 25 comments. The following visualisation shows the interactions on this post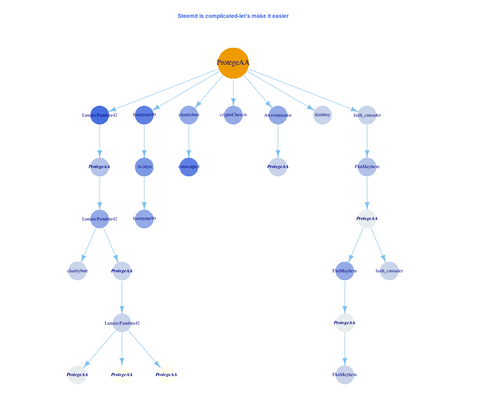 Sentiment
Running sentiment analysis on the post titles of the Steemit subreddit over the last month gives the following results
Sentiment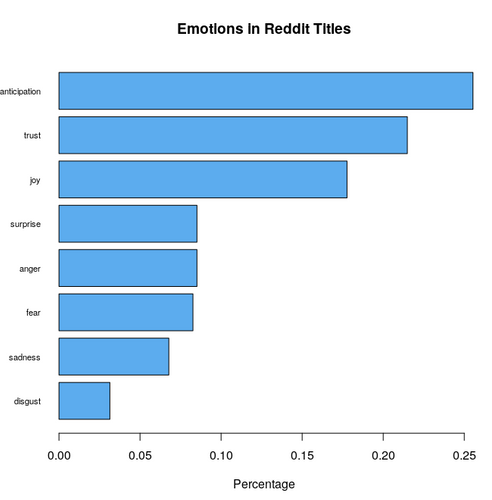 Interestingly there is much Anticipation!

Mentions in other Subreddits
Lets next have a look at other subreddits where Steemit has been mentioned in the last 5 days.
Activity
Posts
The following Wordcloud shows subreddit activity where steemit was mentioned or linked in the last 5 days.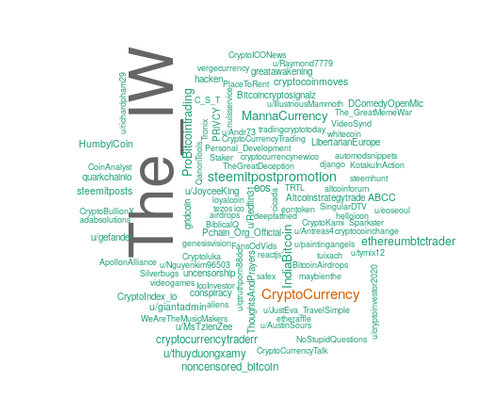 The_IW or Information War subreddit is where the most posts were made but interestingly there was little interaction as comments.
Taking a closer look at interaction in terms of comments, the following graph visualises how many times Steemit was mentioned on other subreddits but also shows how many comments were made (in the last 5 days)
Comments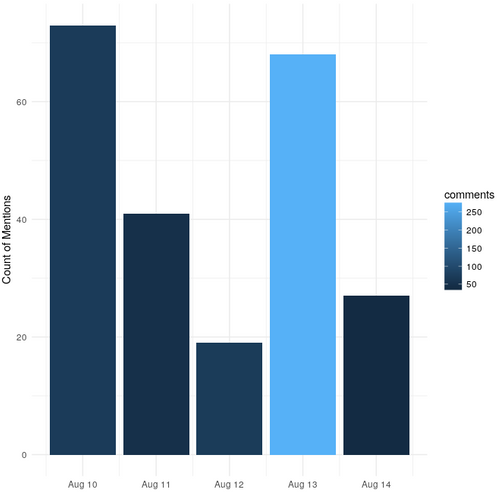 There was a lot of comments yesterday.
There were 4 posts yesterday on the r/Cryptocurrency subreddit but 135 comments on that subreddit alone. The Viral post was /r/CryptoCurrency/comments/96ysb2/lets_help_people_discover_great_crypto_blockchain/
Other subreddits with significant comment activity were r/eontoken, r/nulsservice,r/eos.

Discussion
There is clearly not a lot of activity on the Steemit subreddit but I welcome this initiative to clean up the Subreddit and improve it as a landing spot for Potential Steemians.
What metrics from this post did you find most useful? What else would you like to see in future posts?
---