Statewars - Texas - Wednesday Favorite Attraction / Event
They say a picture is worth a 1000 words, so let me take you on this magical picture journey. I have to admit I got a little lazy on this one so I apologize. This was actually the last article that I wrote last week and was feeling a little burned out by the time I got to this one, but hope you enjoy it regardless.
My Top 5 Places Not Yet Discussed



The Houston Zoo has always been a favorite place for me to visit. They have a lot of awesome animals including the white crocodile pictured below (not albino notice the eyes aren't pink). If you're driving to the Zoo be sure to get their early because the parking around the zoo fills up quicky. They were doing some renovations about 4 or 5 years ago and not sure if I've been back since they've been completed.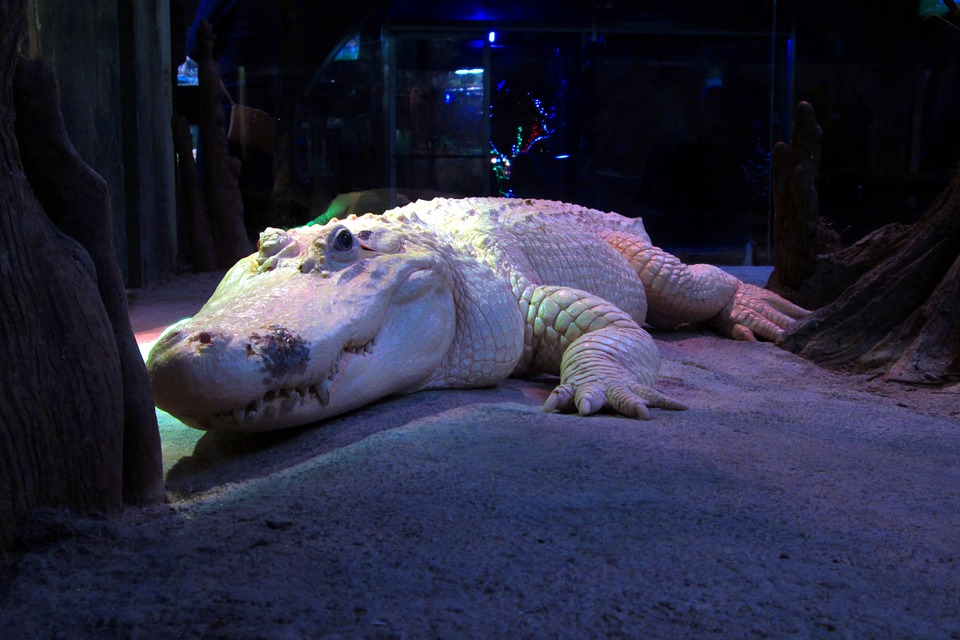 Houston Zoo
The USS Lexington is located in Corpus Christi right on the beach. It's huge and looks even bigger when your down below deck walking around the inside of the ship. It goes on forever. It's hot to go do during the Summer so if you have a chance to visit I'd recommend Late Spring or Early Fall so you can enjoy both the ship without being too hot and the beach without it being too cold.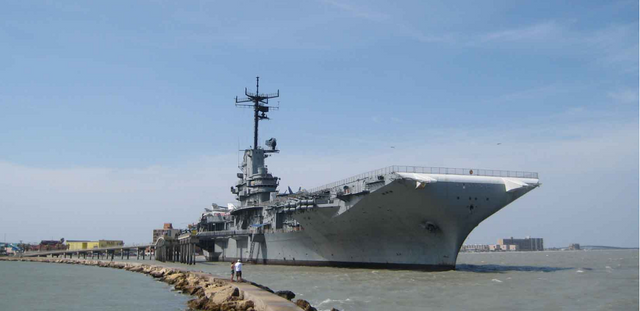 USS Lexington, Corpus Christi
If I remember correctly the last time I've been here was to check out Body World. If you haven't had a chance to visit one of those traveling exhibits I highly recommend it. If you have a chance to visit this museum they usually always have something cool going on with all the energy businesses that sponsor different exhibits.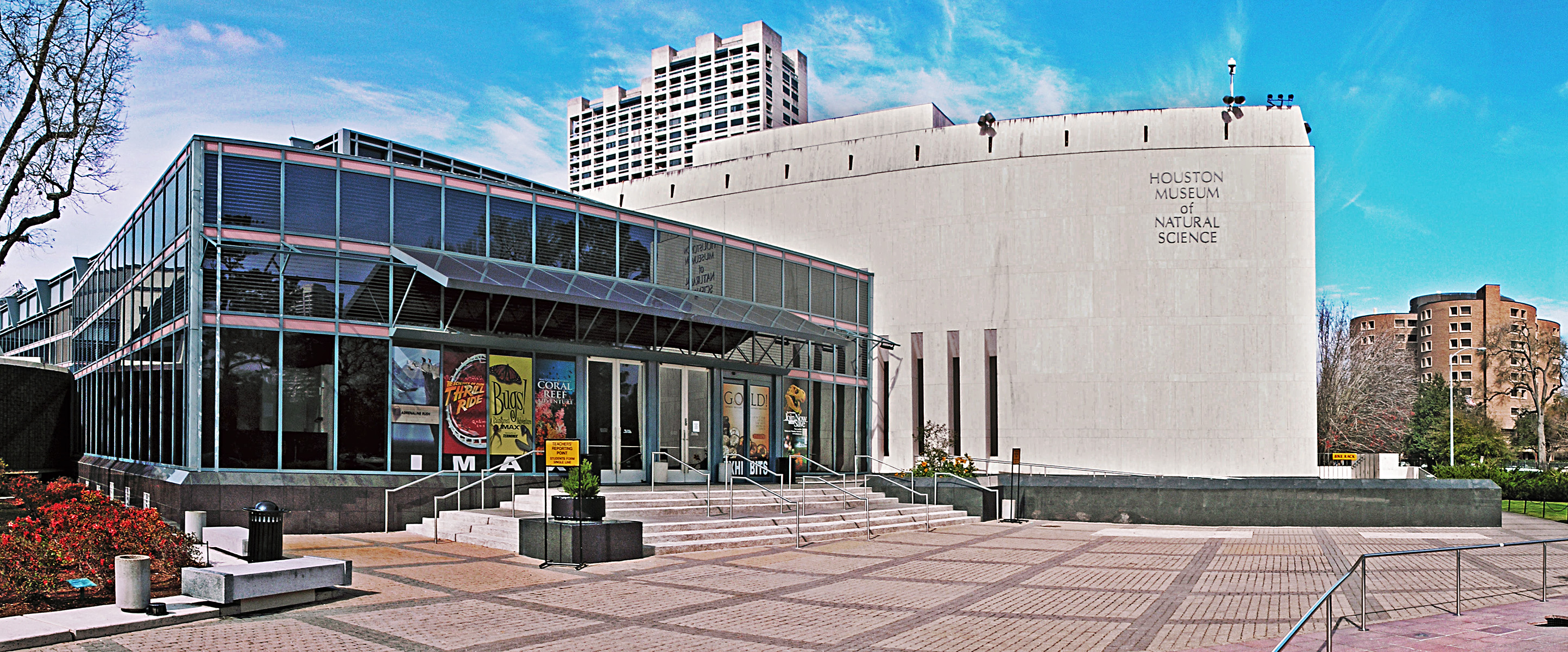 By Wolfgang Manousek from Dormagen, Germany, Houston Museum of Natural Science [CC BY 2.0], via Wikimedia Commons
Six flags has a pretty awesome firework display at the end of every night during the summer (or at least they used to). Plus, with the attached water park, it's a nice way to cool off during those hot summer days. If you enjoy visiting Six Flags it's your basic Six Flags with different attractions. You can also check out Six Flags Over Texas if you're in the Dallas / Fort Worth area.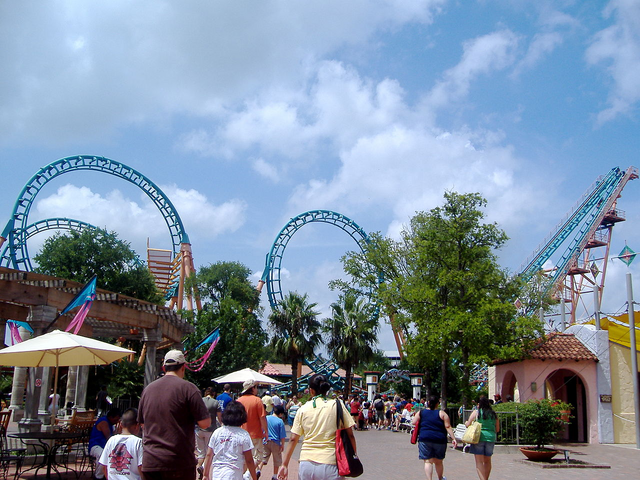 By Pizzacrustman at the English language Wikipedia, CC BY-SA 3.0, Link Six Flags Fiesta Texas (Pictured) or Over Texas
Finally there is Sea Word. It's still a really fun place to visit and with all the bad publicity it's gotten over the past few years, it maybe worth while visiting while it's still open. The shows, in my opinion, are not as cool without the trainers in the water interacting with the animals, but it's still fun seeing these awesome creatures up close and personal.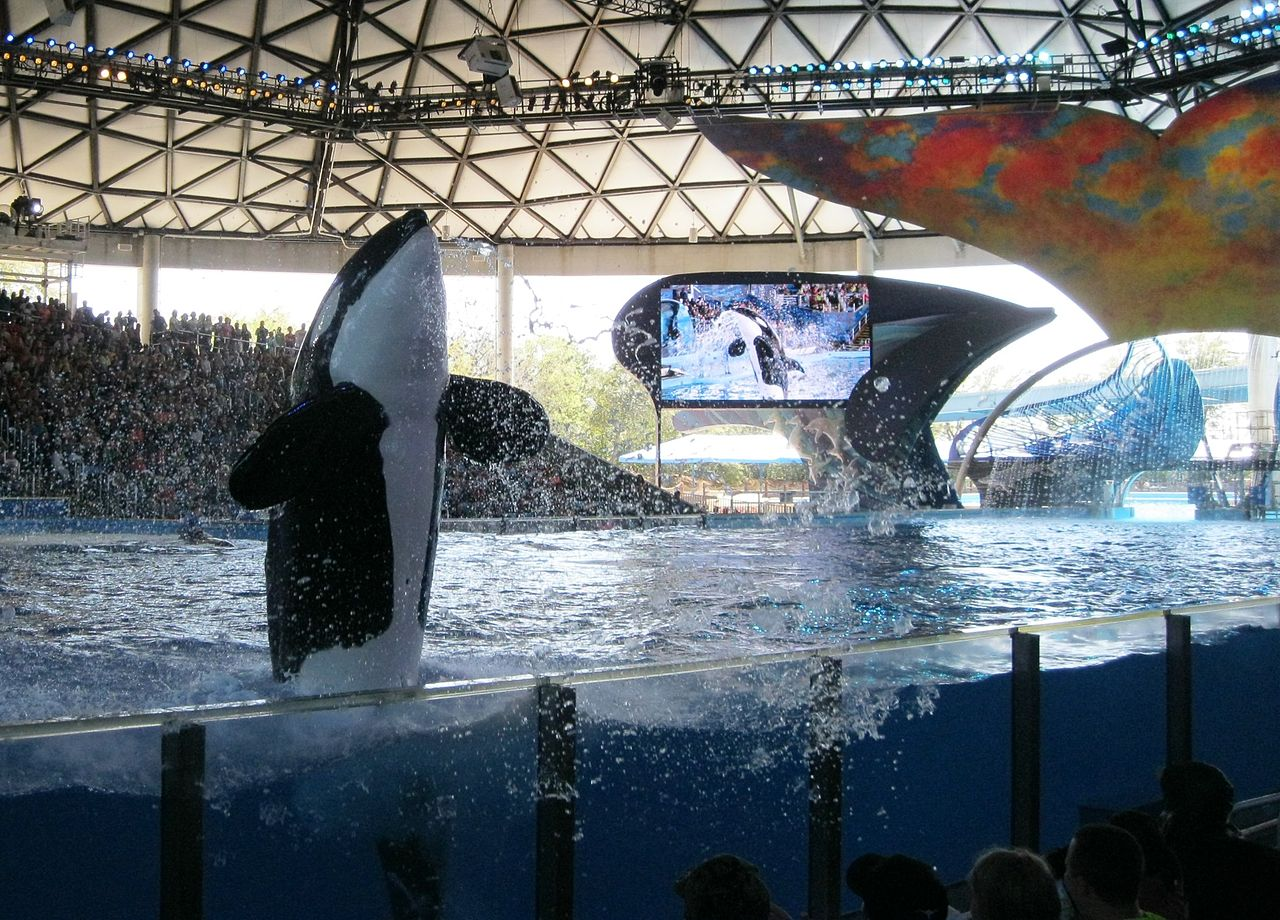 By ExclusiveAgent - , CC BY-SA 3.0, Link Sea World
Thanks for taking this picture journey with me and hope that you have enjoyed participating so far. Can't wait to see today's posts!