Introduction
Eight months ago when I learned of blockchain technology and decided to give it a shot, I use to read many people on discord ask me if I had a wallet. My reply to them was always simple, "no I don't". So one day I got a little curious to ask what a wallet was and why I need one. It was then that I was told that wallet in the world of crypto is basically a storage facility that helps one to store his cryptocurrencies.
I asked how I could get this wallet and was it depended on the type of cryptocurrency. As a newbie in the world of blockchain technology, future tokens were on the rain at that time and I remember winning 100 future tokens in a giveaway. I quickly downloaded byteball from playstore to claim my prize and since that day I fell in love with wallets.
The rest of the story will be for another day, but for now, I want to introduce to you Metamask. This wallet as at the time of writing this blog was ranked 737 on state of the dapps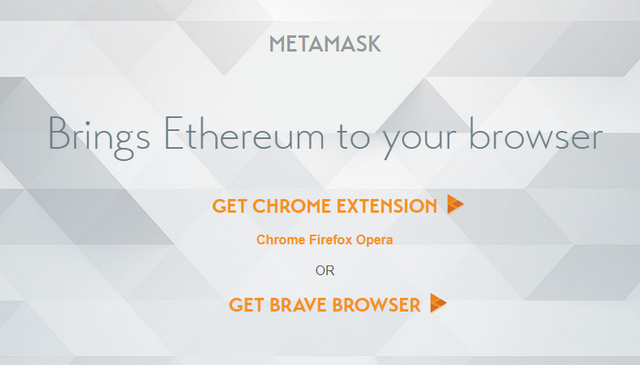 About MetaMask?
MetaMask is a web-based cryptocurrency wallet, launched in 2016 on the Ethereum blockchain by Aaron Davis and Dan Finlay. It is designed for Ether and ERC20 tokens only, meaning tokens that are not considered as ERC20 cannot be stored on Metmask.
With MetaMask, you can store, manage, send and receive Eth or ERC20 tokens from anyone across the globe. This web-based cryptocurrency wallet operates as an extension to browsers. Chrome, Mozilla Firefox, and Brave are the four basic browsers that allow MetaMask to integrate with it.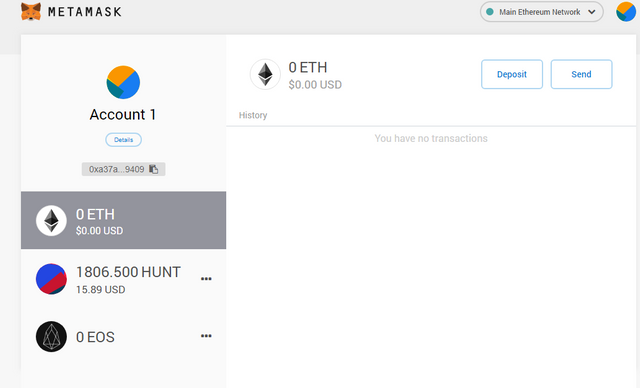 Features Of MetaMask
The following are some key features of MetaMask
Open Source
MetaMask is an open source decentralized application/software, meaning the various codes of this web-based wallet can be reviewed and evaluated by anyone around the world, but most importantly developers since they are into codes, and experts in that line of work. When there is any problem with this web-based wallet, it can be simply pointed out and rectified. Anything one does (transactions) with the wallet can be viewed by anyone across the globe so you are always assured with trust.
Seed Phrase
MetaMask has a unique twelve-word seed phrase that is given to its users to login into their wallet on any system with a metamask, all you need is to restore your account with this twelve-word seed phrase. These seed phrases are encrypted and therefore make your account secured and safe.
Deposit
This feature allows you to deposit Eth or ERC20 tokens to your wallet. This deposit can be an Eth or ERC20 token you already owe or want to purchase. The deposit feature allows you four options namely Directly Deposit Ether, Buy ETH with Wyre, Buy on CoinSwitch, and Deposit with ShapeShift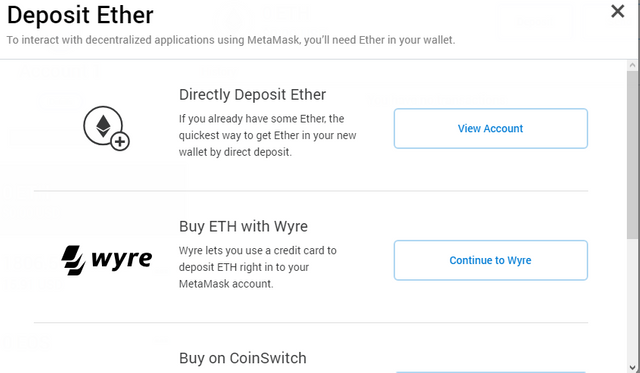 Send
The send feature on MetaMask allows you to send Eth and ERC20 tokens to anyone across the globe. All you need is the person's wallet that is compatible with Eth and ERC20 tokens. To send any Eth or ERC20 token all you need is the click on the send button, enter the recipient public address with the amount you want to send, complete transactions by clicking on Accept.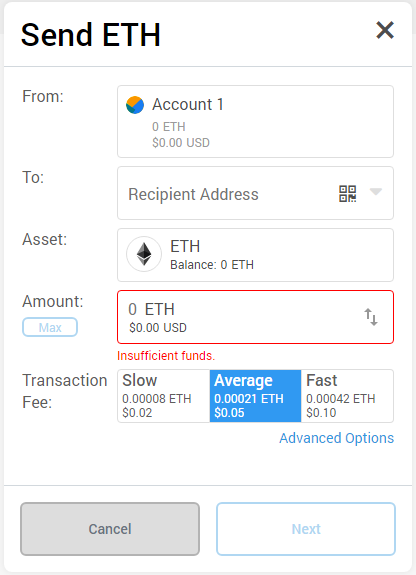 Wallet Address
MetaMask gives every user a unique public key that allows anybody in any part of the world to send Eth and ERC20 tokens to you at ease.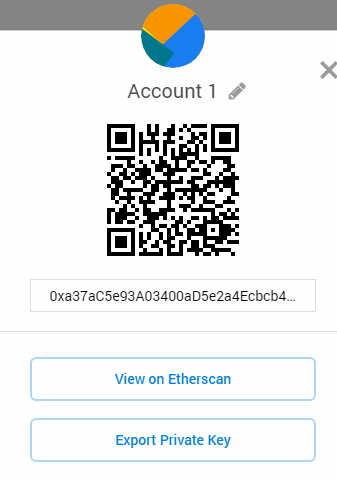 Website Block
MetaMask has a blocking mechanism that minimizes phishing attacks by letting you verify your account first before any integration is made with the website. This doesn't stop phishing attacks but minimizes the risk of it.
Add Token
This feature allows you to add ERC20 tokens to your wallet, it can be done by searching it or done manually by custom token option.
Getting Start With MetaMask
Launch your Opera mini, Chrome, Mozilla Firefox or Brave browser

Logon https://metamask.io

Add the extension to your browser by enabling it to download

After installation MetaMask icon will appear on your browser in the form of a creepy fox

Click on the creepy fox to launch MetaMask

Select Create New Vault and set your password.


Click on the create button after setting your password

You will be shown a twelve-word phrase for you to write them or store them somewhere safe and secret because the extension will ask for it the next time you want to restore your account. Note that without these twelve-word phrases you can't access your account when you want to restore it again

Click on I've copied it somewhere safe button and you will be asked to confirm your twelve-word phrase. After confirmation, your MetaMask account has been successfully created.

You can now purchase eth or link any of your ERC20 tokens with your MetaMask wallet.
Why MetaMask?
MetaMask as a web-based cryptocurrency wallet on the Ethereum blockchain has a simple user interface for you to understand. All the features are laid out clearly for one to understand, even a newbie on blockchain will understand every feature on their interface.
MetaMask does not store the keys (public and private) of users on any remote server, but on the user's own browser, meaning you are given full control over your keys without any intervention from external sources.
MetaMask allows you to explore decentralized applications on the Ethereum blockchain without running a full Ethereum node.
Conclusion
Since the launch of MetaMask three years ago, the team of MetaMask has served users with a more secured, reliable, and easy way of accessing Ethereum blockchain which is their core value of building this web-based wallet. The Hierarchical deterministic(HD) settings of MetaMask backups users account by giving them an encrypted twelve-word phrases known as seed phrases. With these Seed phrases, you are assured of having your lost account back.
MetaMask is here to make your experience on the Ethereum blockchain a great one with exciting features, what are you waiting for? Join MetaMask and make your experience on the blockchain a memorable one.
I rate this web-based cryptocurrency wallet 4/5 star.
All images used are Screenshots from MetaMask website and my browser extension.
References
Disclaimer: This is not a financial advice, nor a guarantee or promise in regards to any result that may be obtained from using the above content. The information provided here is for informational and entertainment purposes only. It should not be considered as financial and/or investment advice. No person should make any kind of financial decision without first consulting their own financial adviser and/or conducting their own research and due diligence.