There have been various dapps introduced on STEEM BLOCKCHAIN among them lets get to know about STEEMHUNT a little bit.
It is a dapp on top of Steem Blockchain which introduces unique products on its site everyday. The Token that it is backed up is known as "HUNT" token. If you are really looking for cool & innovative products than Steemhunt is the right place for you to look out for. Technology, Services,Games, Crypto & many more awesome products you will get to see in here.
---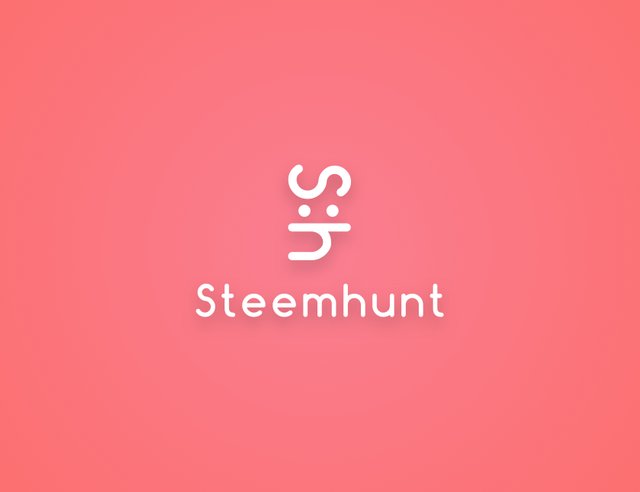 ---
Here are some links that will be useful
Steemhunt.com
State of the dapps
---
To get access to Steemhunt platform a user will need a STEEM ACCOUNT. Later go the site mentioned above and log in with the keys that a user has. Active key is given much priority for both security and easy access.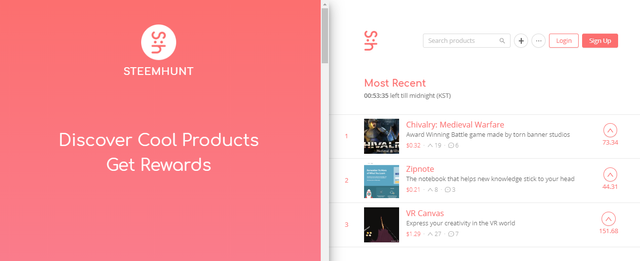 ---
Log in with Steemconnect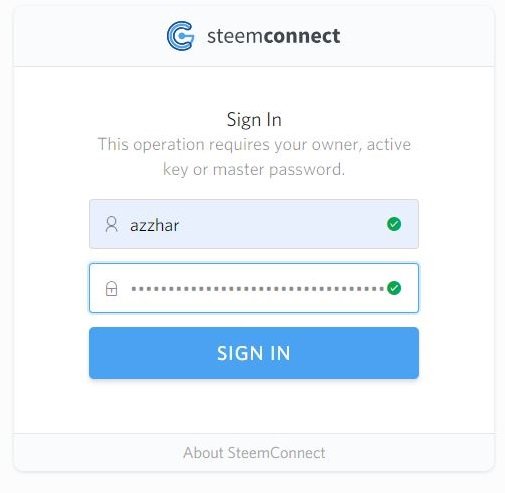 ---
Once logged in a user can see the given look of the site , as it is my id it shall look like this :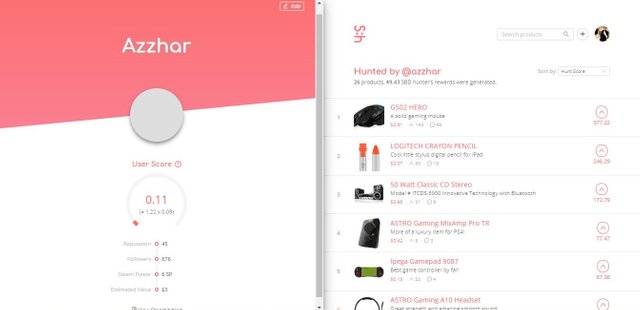 ---
---
Now lets take a look how to post
Find a product that is not yet listed or hunted on the platform (For that search the product if it is already hunted or not)
In the product link give the URL of the product (make sure it is a direct link)
Input a short description about the product
Upload images (High quality images are preferable)
Give your view of the product in the "Hunters Comment" section (own words are preferable )
lastly use proper tag and next submit the post using "Post Now"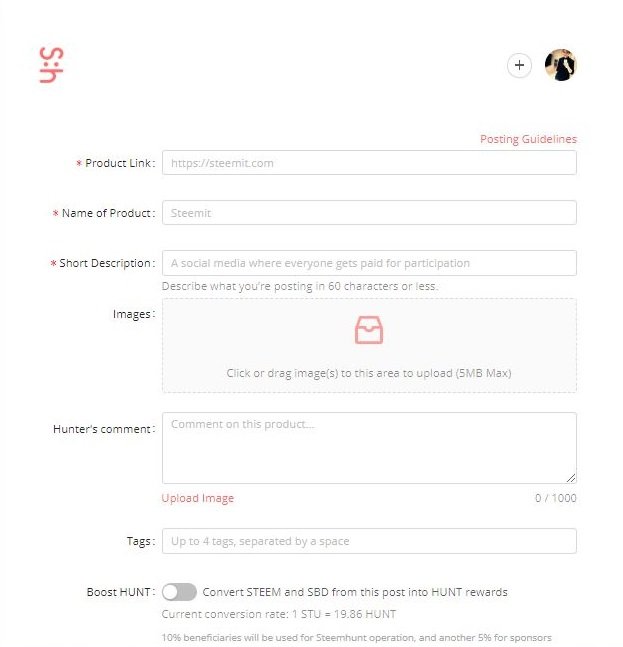 ---
---
Once that step is over now onto the next step which is how a user can contribute or EARN via Steemhunt. There are few ways that a user can do the following things :
Upvote Hunts (The posts on Steemhunt)
Upvote Comments
Be a HUNTER (Search for products & upload them in Steemhunt)
---
To get rewarded with support from steemhunt, the user must do the above actions by logging in from steemhunt.com
---
How will the user get benefited ?
---
If a users posts gets a sufficient hunt Score for that day, that particular post will receive an UPVOTE from Steemhunt.
The next way is by upvoting Hunts/Comments the user will be rewarded with "Hunt" tokens everyday.
---
Are there any other way to get those HUNT tokens ?
---
Yes, there are :
By Delegating SP to @steemhunt
By Social Sharing
By advertising Steemhunt on other sites (getting rewarded for sharing the post on Discord Server)
---
---
These are the option that a user can get from the profile page of the user. All of the details are available out here.
WALLET : The place where you will find your HUNT tokens details.
Your Profile : User Score it is the score that determines how much influence you have over your votes on others posts.
Discord server link for any kind of support or information
---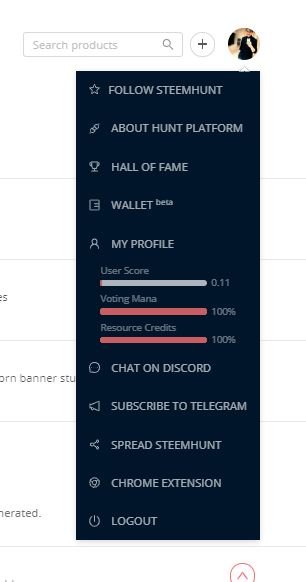 ---
---
Pros
The Dapp does givesa decent amount of Upvote for the contribution that is made which helps a user to increase teh account stake on Steem Blockchain. For the Hunt Token once the SMT's gets released they will be exchangeable and they can be traded with fiat or spend in few other ways. I have used the services and got introduced to many innovative products and thinking of purchasing few of them once I get the chance.
---
Cons
There are various products that are unique but only due to not getting some upvotes/support they do not get the reward that they were suppose to get. That become undervalued posts despite of being rarely unique. Giving powers to some users (Influencers) can be manipulative for normal users. Not happy of how the individual works(Not all of them but few)
---
Conclusion
At last I would like to say that Steemhunt as a platform is unique and for product lovers this site could be ideal without a doubt.
---
Ranking: 4.5 out of 5
---
For participating in the Dapp review contest check the link here