Stars Align: seeking partners on a Foundation Design for the Steem ecosystem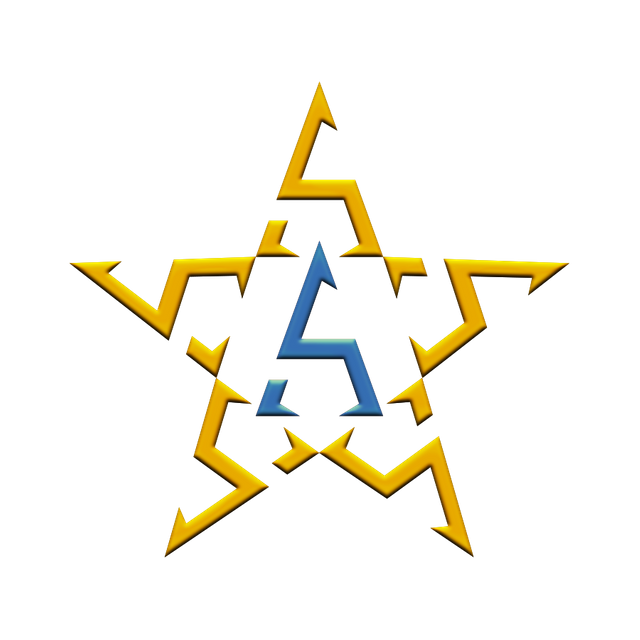 I've started working on a design for the Community Foundation Design (s)Election that will be go public soon. I call it a (s)election because in order to satisfy multiple stakeholders on the chain I think it will involve both an election through stake weighted voting to show what the chain supports, and since the majority of the initial funding seems to be coming from Steemit Inc they'll likely have an element of selection in regards to what they want to fund. I've heard Ned suggest the various groups ponder what they would do with 10 Million steem. To me it means this organization can have a huge impact on the chain!
The Backstory
I'm calling this project "Stars Align."
I've been thinking about stars aligning as this process has unfolded. Out of the seemingly massive dumpster fire that was brewing, which was a near witness wide revolt, has come a really beautiful democratic, transparent, and transformative entity called Steem Alliance on a quest to build a community wide foundation working WITH Steemit.
I believe this nascent organization and partnership with Steemit has a chance to push the mainstream adoption of Steem further than ever before and support the token price for all hodlers. In order for this to happen it took a HF threat, a mass exodus of witnesses, a regrouping, an election, planning, a negotiation, a shift, a proposal, a plot twist and now the opportunity. And that's just part of it... To me that feels like the stars had to align to make something with this much potential awesome come out of where we were headed.
The main plot twist
The plot twist to me has been the most exciting. The witnesses and stakeholders who were (and some still are) getting ready to riot I think of as "the dissenters." These Dissenters have had enough of the status quo. The group voted to present to Steemit a proposal for community governance that would be funded enough to support business and development needs on the chain separate from Steemit itself. The plot twist shone through when 2 days later Ned resurrected Steemit's work on the "Steem Research Foundation," which had been sitting on a dusty shelf for a year. Plot Twist: both groups valued the same thing to bring about change! To bring that about I feel like the stars of the platform had to gather and align to make something beautiful come out.
Steem Alliance Process
In the coming week the ad hawk working group will organization an election for the duly elected Working Group.
The new working group will organize and facilitate a community wide Design Contest for a Steem Foundation.
The Working Group will likely narrow down the entries internally, and then present some of the strongest proposals to a voting round open to all steem power holders.
Then with input from the community on the strongest proposals Steemit should have a lot of information handy on what to fund and how based on the designs presented.
From there the working group is dissolved, the Foundation takes over, and the real work of mainstreaming the chain begins.
What is the overall design of the Stars Align Project?
I'm not ready to give too much away, but on the simple side it's a Trust arrangement with a design meant to satisfy the needs of the various stakeholders on the chain. I've identified Steemit, the witnesses, the whales, the community members, the most followed accounts, the dapps, and the normie masses as the groups we need to consider. I have a general process, some roles, and a ton of work we need to complete to create a fully thought project that's worthy of this ecosystem and stands a chance at mainstreaming our community.
Who am I looking for?
I'm looking for passionate, hard workers that want to see a community wide foundation flourish. I need a mix of business, marketing, community, whale, dev, non-dev, and all sorts of people to help flesh out this design and pour their passion into making the best damn design we can. The core team is already a handful of top 20 witnesses and I'm looking to grow that to include people with large followings, large stake, a large presence on the chain, and am especially interested in finding folks who are excited to work with me.
Process
If you're interested please leave a comment below with what you think you bring to the table to help an organization like this flourish. Those of us that are already on this will review and pick out a total of 9 people to complete the design. The design itself will require more than 9 people to operate, but the process of designing it needs to be a little smaller than that for now to be efficient in a short period of time.
Expectations
This is work. It's unpaid work. The stakes may be as high as helping to build and coordinate a 10M steem foundation, or it could all break and that may not happen. We'll have daily interactions for a few weeks and we'll work on documents like process, budget, community guidelines, scope of the various boards, and more.
Opportunity
Personally, I think this presents an opportunity of a lifetime. See our coin mainstreamed, dapps a plenty, community members engaged, and a buzzing community center filled with passionate people who love Steem. This is our chance. Let me know if you'd like to help the Stars Align. Feel free to ask me questions in Discord.