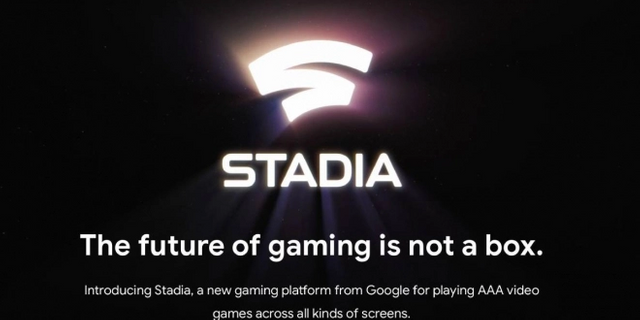 Google has announced the new Stadia game Tuesday at the GDC Games Developer Conference in San Francisco, and Google said the new Stadia will be officially available later this year 2019. Google CEO Sander Bechai described the Stadia event as " A platform for anyone working on different devices.
The new service will rely on YouTube to promote the broadcast of games, and Google had previously tested the service in the name of Project Stream, by allowing some players to play Assassin's Creed, said Phil Harrison, who joined Google recently and a former Sony and Microsoft official during the STADIA disclosure event. Odyssey through Chrome browser on their devices.
How does Google Stadia work?
STADIA allows users to play all PC games directly across their devices via Google Chrome, including computers, including Windows, Mac and around, or even tablets, smartphones, and TVs connected to the Internet via Chromecast Ultra, without having to buy any device or install No software or download games themselves, Phil Harrison said that the Stadia service works where YouTube is located.
The new Google Stadia is based on the company's data centers around the world, for games to be broadcast or online. Google plans to use the nearest data centers to improve response, or reduce Latency, The device, which is a key factor in the experience provided by any service to broadcast games, Google said that its new service when it starts in the year 2019 will provide users to play 4K at a rate of 60 frames per second.
Because Stadia is dependent on online gaming without the need for a gaming device, the service needs an Internet speed of about 25 Mbps to play games at 4K at 60 frames per second. Google says it hopes to provide the service in the future accurately 8K at a rate of 60fps.
Google has collaborated with AMD to develop a dedicated graphics processor for its data centers, which claims to provide performance of 10.7 teraflops, compared to 4.2 teraflops for Sony PlayStation 4 Pro and 6 Teraflops for Microsoft Xbox One X. Its data centers include a x86 processor with 2.7 GHz and 16 GB of RAM.
What are the advantages of Google Stadia Games?
Play from any device, whether it's a laptop, desktop, smart phone, or ChromeCast Ultra-connected tablets or TVs, and you can navigate between these devices to complete play.

New ways to play, where you can play through YouTube directly, watch a section about a game and at the end of the game you can start playing directly.

Play 4K at a rate of 60FPS in HDR format.

Play directly, no need for an additional device or download games or download any new updates.

Share or broadcast games via YouTube with great ease.
Google also revealed the control arm Stadia controller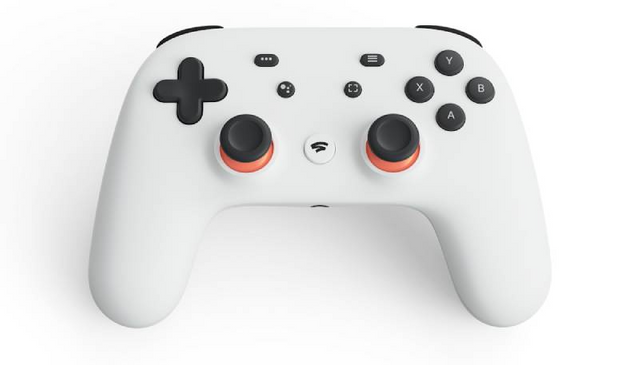 During the same event, Google revealed a Stadia controller, similar to the control arm of the Xbox and PlayStation, but comes with a sharing button that allows the game to be played directly via YouTube with 4K resolution during the game, plus a plugin button and a microphone, While playing the control arm directly to the Stadia platform via Wi-Fi, which enhances the user experience, but Stadia's arm is not necessary to use the service, which can rely on any arm Other compatible controller with the device User play through it.
Is Stadia integrated with YouTube?
Google is taking advantage of its YouTube service to integrate with Sadtia and promote its new gaming service, with 200 million users watching daily gaming content via YouTube. By integrating with Sadtia, a user can watch a video on YouTube by pressing a button at the end of the video To start playing, either solo or with a group of friends.
A feature called Google Share allows a user to share a specific part of the game, so they start playing with friends from this part. The user has to send a link. Q-Games says it is developing a new game based on State Share, Play that lets you capture or capture a part of the game and share it directly via YouTube, a feature that also provides content creators with direct play with viewers.
Google has set up its own studio to develop exclusive games for the Stadia platform
Google also announced during the event the creation of a special game studio that provides exclusive games for the Stadia platform, a studio led by the well-known veteran gaming industry Google, which has previously worked for Sony, EA and Ubisoft, Google said it Now collaborates with more than 100 studios to create their own games to work with Stadia platform, and said that more than 1000 creators and developers are now working on games that will work on the service.
When is the Stadia platform available? What is the cost of subscribing?
Google confirmed that its new service for the Games Stadia is available later this year 2019, but did not reveal a specific date, and did not disclose any details on the prices of subscription to the service or the number of games that will be available upon launch. (We'll update the report and add any new information about availability and subscription rates)