2018 Stackingoals
So I don't know if I can claim this, but I was able to purchase the number 10 2017 Steem round off @steembay from @coolbowser. I'm hoping it @phelimint decides to lock in the under 100 numbers for the 2018 round this locks me in for the #10 coin as it's been my favorite number for almost my entire life. All the best soccer players are #10. Goal #1 already completed.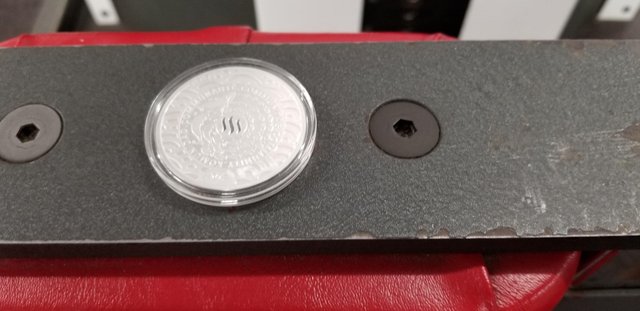 I'm hoping to order at least 5 of the 2018 Steem Silver rounds. I think/hope this will continue to be a yearly thing and I'll be able to give away a few to those that couldn't afford one, missed the boat, or whatever excuse as this seems to be an awesome ritual of this community.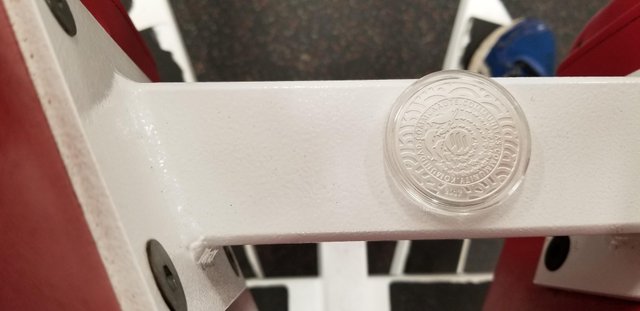 I'd also like to get at least one of the 2oz succubus that @phelimint makes. I really like the way the 2016 and 2017 look and can't wait to see the design for 2018. If you haven't already and are thinking about getting some silver head on over to phelimint.com and check out some awesome silver coins he has on his site that can be purchased with Steem. Part of a stretch goal would also be to pick up the 2016 and 2017 coins as well if I can afford it.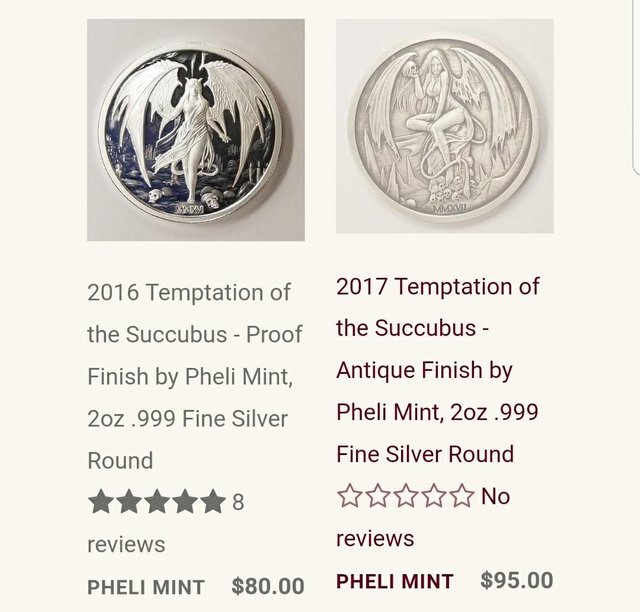 My final one would be to pick up at least 1 American Silver Eagle this year. Maybe it's just because I'm a 'Murican, but this seems like it will be a good/fun coin to add to my collection every year.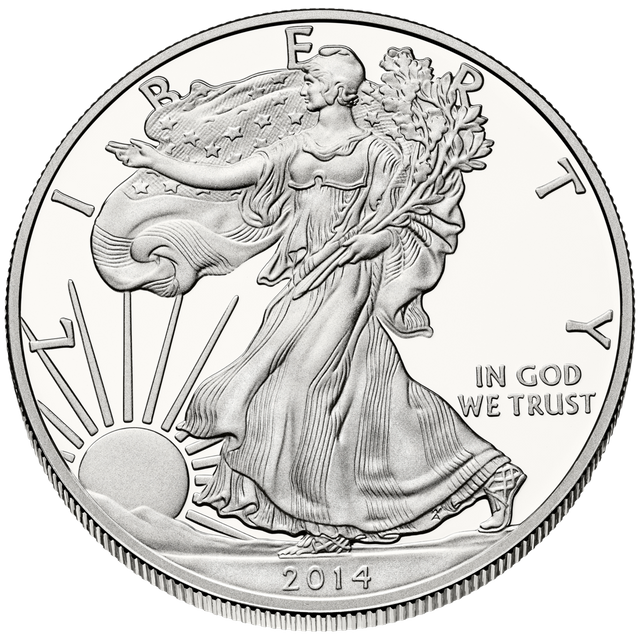 SOURCE
I'm a bit of a stacker novice, but as I ended 2017 with 3 oz of silver and am hoping to add at least another plan to add another 9 oz at least this increasing my silver holding by 4x for the end of the year isn't a bad goal for me.
If anyone has any other coins I should check out or add to my collection let me know. I think Australia has one with a bird I've seen and liked as well, but that could be for the following year!