Your Happiness is in your Hands
Happiness is whatever you define it to be and it's your own creation.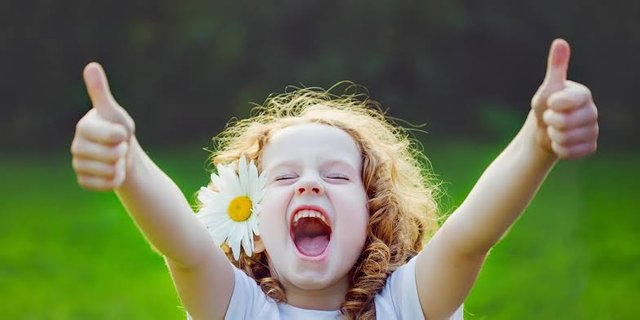 Happiness is an accumulation of the pleasant moments that we create for ourselves. It's so much dependent on what we do, who we choose to hang out with and the type of people we choose to share our lives with. This implies that, you have a greater part to play in creating these pleasant moments for yourself.
I marvel most times whenever i see someone completely depending on others to make him/her happy. Such people so much tie their happiness to others that you see them looking so helpless when those that they expect to make them happy don't seem to care or even notice their existence. They have forgotten that they are the ones on the driver's seat of their happiness vehicle and have the power and right to steer it to any direction that they please. But because they have completely defined their happiness to a source or direction alone, they become blind to other possible directions that they can steer their happiness vehicle to.
look, when you make your happiness to be completely dependent on someone else or some certain people in your life, you've indirectly put yourself at the mercy of such people and given them control over your emotion. Remember that; any one that can control your emotion can easily manipulate you and also take advantage of you. This is one of the reasons why it's not healthy for you to place your happiness in the hands of others. Doing such is giving such people control over your life and they are likely to misuse such control because humans have a greater tendency to be selfish when they know that they are being depended heavily on.
Don't give the seat of your happiness vehicle to someone else because such someone may likely steer it in his/her own direction: not the direction that you're expecting him/her to steer it to. You're the one that knows the direction of your happiness, thus you're the one that should be on the seat of your happiness vehicle. You know what you want and what brings the spark from within you and it's only you that can create such moments for yourself.
Your happiness is very much dependent on you and you alone can create the moments that you seek. I'm not denying the fact that we need the company of others to sometimes share the moments with us and make it more memorabl. But don't make them dictate the moment. You're the dictator of the moments of your happiness and if the company you're with is the type that won't make the moment more fun and memorable, you have the right to discodisconnect yourself from such company and seek for a new company.
Don't allow anyone make your life uneventful by spoiling your happy moments. You're the one on the driver's seat of your happiness vehicle and you have the liberty to steer it to wherever you please. I'm not asking you to be selfish but just letting you know that your happiness is your own creation and you can decide the happy moments of your life; not someone else.
Thanks for visiting my blog.