So I've seen a number of Sri Lankans had joined steemit in the past few days. It is increasing day by day. I've been here for mor than 2 weeks now. When I joined I found less than 5 Sri Lankans and now it's growing. So I think it's better we all get together and help out each other.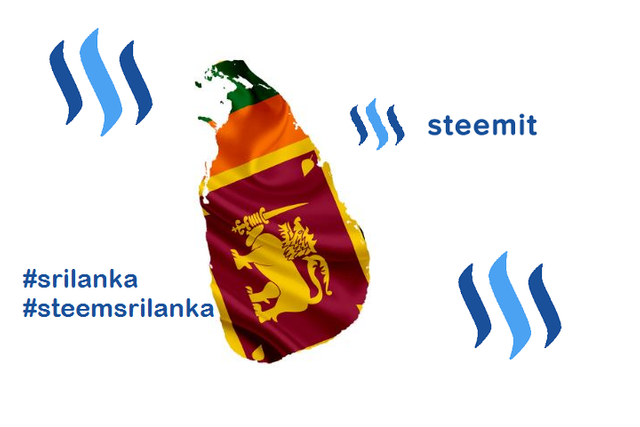 First I want to give you some advice. The first thing is create your own content. Write anything you like but don't copy it from somewhere else and paste it. Plagiarism is strictly prohibited. If you get caught people will downvote your content and your reputation will be lost. Once you lose your reputation you can't survive because no one will see you posts if your reputation is low. Keep that in mind. You know what happend to adsense and youtube adsense for Sri Lankans. Once you start doing bad things and get noticed, the whole community is affected. All of us may get blacklisted if we start abusing the platform. So please don't abuse it. Keep it clean as much as possible. If you help the platform to be clean you might get rewarded by @steemcleaners. That is the first and most important advice.
Another thing you must not do is spamming. Don't put the same comment in every post you see. Write comments related to the post. Get notified to others by helping them and encouraging them. Spamming will also reduce your reputation. So please don't spam and please don't beg for upvotes or please don't do stupid things like follow for follow. These things are useless and will cost your account. If you do these things it will affect you and the whole community. So please be careful about it. Remember, Do not spam!
Next one is a suggestion. Lets create a group for Sri Lankans. I suggest you to use the tag srilanka or steemsrilanka for your posts from now on so that we can easily find each other's posts and help out each other. When our community is getting bigger it is better. You may have noticed that there are groups like teamaustralia, minnowsupport and whalepower and they help themselves to gain more attention. Together they have achieved bigger goals and we can do it too. What do you say. Shall we do it? 
I prefer if we can act like a group. Not a bad group. A better group who can make a difference. If you like my idea please leave a comment and lets discuss how to implement it. There must be older and powerful Sri Lankan members than me. If we can get their attention and start working with them it will be great for everyone. I will help you in any manner I can. So let's do it. 
Please follow my blog for more updates and comment on this post if you have any questions, suggestions or anything else. Cheers.!