New Splash Site
As we continue to get things rolling for the launch of the Srecipes official site we have made some upgrades to our current website http://srecipes.io/.
We wanted a new look so we revamped the old one. You will still be able to find all the great information that we had in the previous one.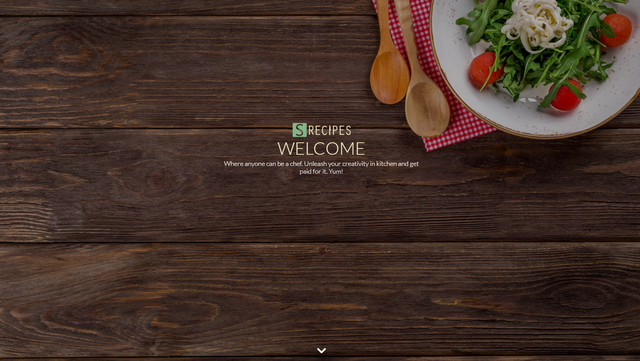 What's new?
New style
Enter your email to get notified when we launch !
Use the BitShares link to buy your SRECIPES tokens. The pre-sale before the official launch is on right now and you can get up to 50% discount. There's only a limited supply and owning SRECIPES tokens brings you returns based on our profits. Read more about The 50% Discount Token Sale.
The Whitepaper gives you a breakdown of what our community is about and our motivations for starting it. It also tells you how things will work. Check it out if you haven't read it as yet.
This is where we hang out most of the times and share our fun and easy recipes and also take part in contests. You should join us if you haven't already.
We still have weekly recipe contest, the winner wins 50 SRECIPES tokens !
We think the new splash site is easier to navigate and just looks a whole lot better. So check it out!

Where can we get more info?