Srecipes and Steemvoter
Srecipes decided to work on curation trail during the development of the website. Why is this important? It's important to have valuable upvote in order to encourage people to post more recipes on Srecipes website. This is why we started building the guild on steemvoter . Srecipes guild is #2 most popular guild at the moment and we want to make it even bigger ! Besides investing in Srecipes token and help us fund the project you can help by just following the guild on steemvoter.
Why would people want to join trails?
Curation rewards are one of the advantages of joining a curation trail. If your vote comes in on a post before it is highly successful you will likely earn more rewards for your vote on that post.
Use up your voting power. If you are a dormant user on Steemit, following a curation trail is a good way to put your votes to use. Not using your voting power is essentially throwing your votes away because your votes can potentially earn you rewards.
And also support Srecipes website !
How to join Srecipes trail
1. Create an account on Steemvoter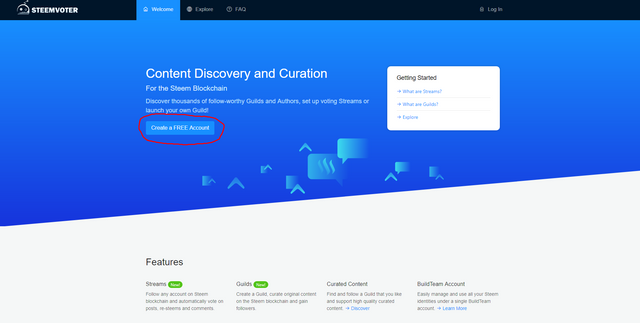 2. Follow Srecipes guild
First click this and it will take you to Srecipes guild where you press follow button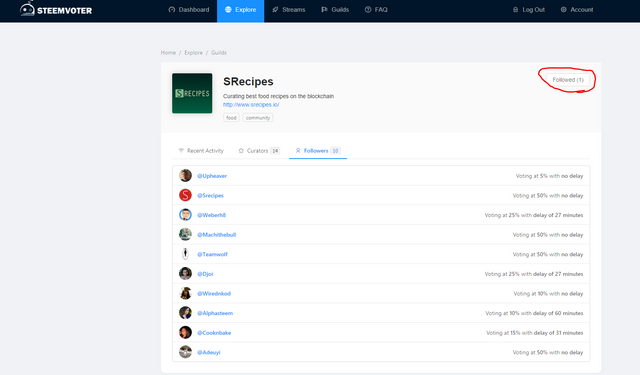 3. Set Voting power and voting delay
You can set the values to suit the way you would like the follow the trail.
We suggest these settings:
Voting weight 80%
No delay