#SPUD4STEEM Prize Pool SPILLS OVER 🥔🌎 24K 😍
Another great Steemian has offered to donate some of their hard earned steem to be a sponsor for #SPUD4STEEM, we are roughly 11 day days away from the July 1st Worldwide powerup competition.
🥔🌏🥔🌏🥔🌏🥔🌏🥔🌏🥔🌏🥔🌏🥔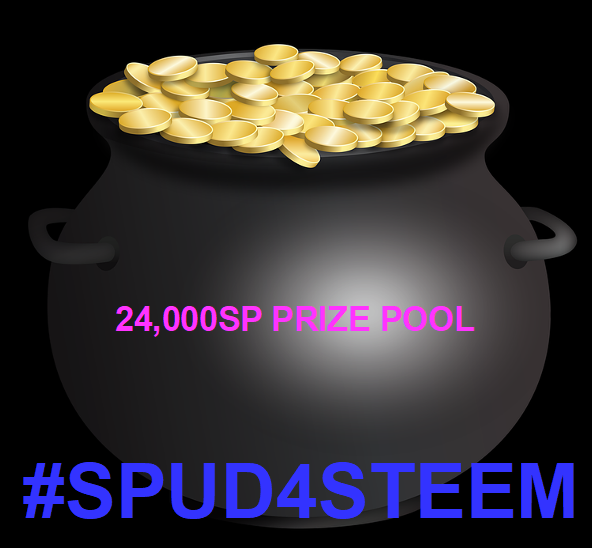 Damith has been a very active member of the Sri Lankan Steemit community & a past #SPUD4STEEM top 5 winner, he also is a huge fan of #SPUD4STEEM.
Thank you for joining in as a sponsor!


This means 4th place will increase to a very impressive 2500SP which also means our prize pool stands at 24,000SP!!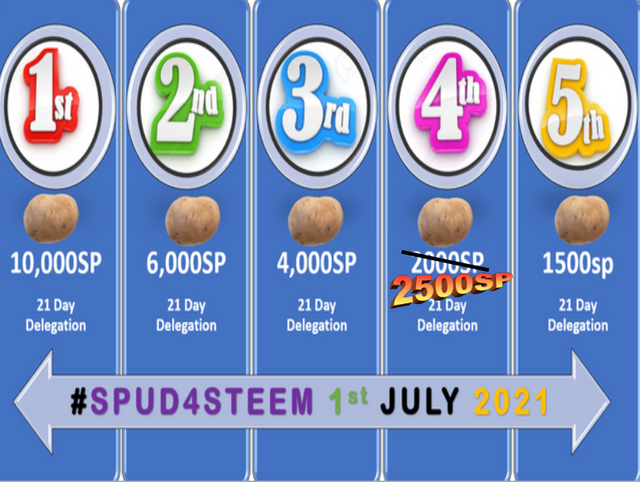 🥔🌏🥔🌏🥔🌏🥔🌏🥔🌏🥔🌏🥔🌏🥔
Maybe you will be a #SPUD4STEEM July 1st Winner?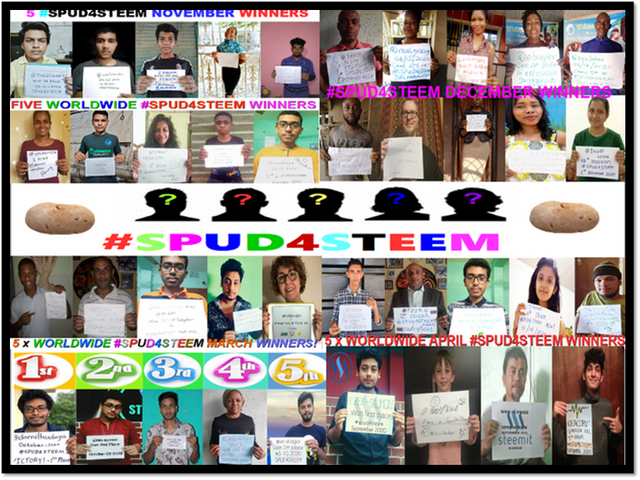 SPUD4STEEM Sponsors
These kind sponsors are providing these great delegations as prizes, i really appreciate the work they all do around here
@xpilar
@steem.history
@hingsten
@bippe
@kiwi-crypto
@steem-supporter
@steemchiller
@kiwiscanfly
@randulakoralage
@adeljose
@mariana4ve
@abuahmad
@alejos7ven
@fjjrg
@damithudaya
Want to know the entry requirements? - here they are
https://steemit.com/spud4steem/@kiwiscanfly/spud4steem-rule-update
11 Days until 1st July - are you ready?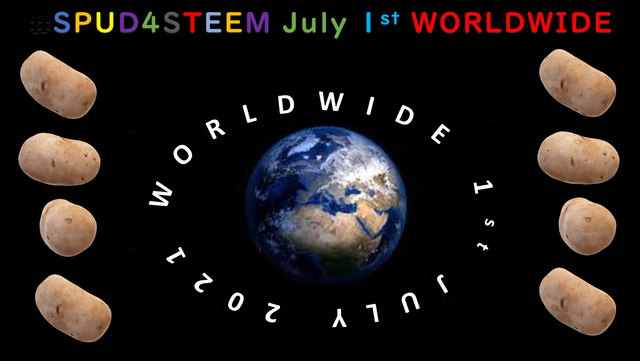 All graphics are designed by @kiwiscanfly