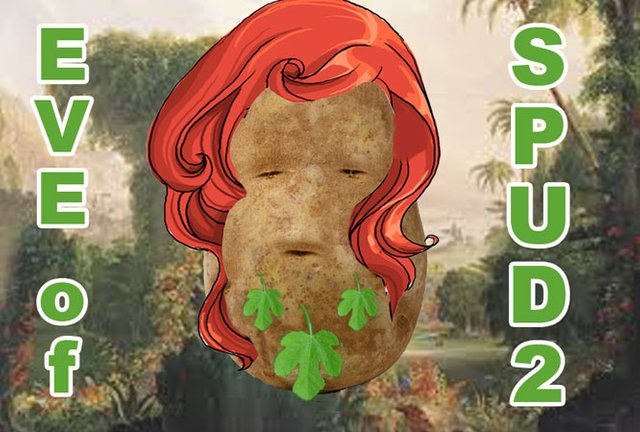 In some parts of the world it is already the Eve of SPUD2, which starts on June 1st, 2019. In the mean time lets get the word out and let as many Steemians know as possible. This time there are some nice prizes for the smaller accounts as well.
Thank you to all those who are supporting the SPUD movement in one way or another. All forms of support are highly appreciated from up votes, comments, re-steems, and blog posts about STEEM POWER UP DAY.


+++ @streetstyle
---
---
The Rules for SPUD 2 on June 1, 2019
We ask that Steemians that are able, to Power Up any amount of Steem they have.
We ask Steemians that are currently Powering Down, to put a Stop on Powering Down for that Day, and if desired to commence the Power Down the following day.
We ask that those that trade or sell Steem to Not Sell or Trade Steem on June 1, 2019, but to do it the day before or after if possible. Also, to cancel any type of Sell Order on the Exchanges.
Prizes:
1st Place - 100 Steem Prize, (to do as the winner pleases)
250 Steem Power Delegation (4 weeks sponsored by @taliakerch)
150 Steem Power Delegation (4 weeks sponsored by @sultan-aceh)
2nd Place - 500 Steem Power Delegation (4 weeks sponsored by @xpilar),
3rd Place - 250 Steem Power Delegation (4 weeks sponsored by @flipstar)
The rules are as follows:
Rules to win for SPUD2 :
MUST have a reputation score BELOW 69.00 ( so 68.99 is good & Can participate.) AND more than 75 STEEM POWER (prior to SPUD2) BUT LESS than 5000 Steem Power.
MUST have a reputation score ABOVE 46 (so rank of 45.99 will Not Win)
MUST have at least 1 Steem Post in their blog about SPUD2
MUST Power Up Steem on June 1st, 2019
On June 1st, you MUST make a post about your POWER UP. It can be as simple as "I powered up X amount of Steem" to a simple picture/screenshot of your Power Up and posted to your blog, or it could be a super long dissertation on Steem Power. Please tag me in it so I can be sure to see it.
The winner must meet all 5 requirements, and will be the one with the Biggest Steem Power Up PERCENTAGE, not the biggest Power Up. This means that it will be based on the ratio between your current amount of Steem Power and the amount you power up on June 1st.
For Example:
if you have 1000 Steem Power already powered up prior to June 1, and on June 1 you complete steps 1-5 with a 100 Steem Power Up,
and
another Steemian has 100 Steem Powered up prior to June 1, and on June 1st Powers Up 20 Steem, then this 2nd user would be winning with a 20% power up versus the first example with a bigger power up but smaller percentage of only 10% based on their account.
This prize is meant to incentivize the smaller Steemians, the planktons, minnows and barracudas out in the Steem Ocean to participate in powering up on SPUD, and hopefully create more understanding as to why Steem Power is what backs the Steem Economy. The winners will be announced via a Steem Post a few days later, and if no one challenges it or lets me know I missed them after 2 days from Winner Announcement, I will then payout the 100 Steem Prize to the Winner and let @xpilar , @flipstar , @taliakerch and @sultan-aceh know to consider making their pledge for 1st Place Grand winner as well as the 2nd and 3rd place runners up!!