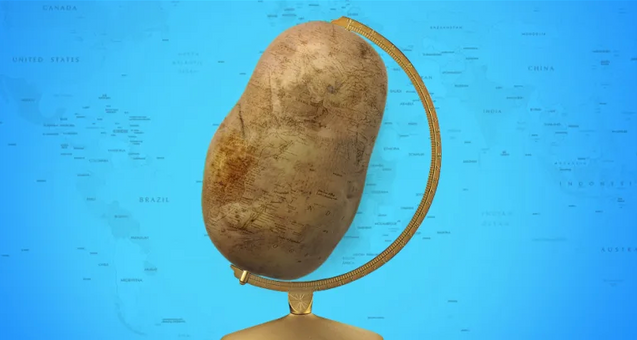 Direct from the desk of Dane Williams,
This is not your average forex broker blog.
---
Morning team,
Here we go again, huh!
It seems like just yesterday that I wrote my SPUD 4 power up blog, using it as an opportunity to power up 6059 STEEM and double up my stake.
I'm not in a position to double up again, (even if I would like to at the ridiculous low STEEM price of 0.16c), but will instead use it to show the power of consistent content creation and curation.
What is SPUD5?
To find out more about the monthly #SPUD movement, and September the 1st's #SPUD5, I encourage you to click the tags and then check out this particular SPUD5 rules blog from founder, @streetstyle.
As a refresher, the idea behind the monthly SPUD day, is to get Steem users to power up their Steem. By doing so, they not only cement their own stake in the community, but they make STEEM strong as a result.
I'm simply here to support the movement, not compete for any prizes. I strongly believe in the Steem blockchain and want to help others to see the potential that is no doubt here within our community.
What is Steem Power?
Steem Power are influence tokens which give you more control over post payouts and allow you to earn curation rewards. If you have Steem Power, then you have a stake in the Steem ecosystem and have an influence over how rewards are allocated.
To put it in simple terms: The more Steem Power you possess, the bigger your upvote is worth!
I've posted the following extract from the Steem Center wiki before, but I'm going to share it again because I think it's the best explanation I can find:
"Steem Power (abbreviated SP) is a measurement of how much influence a user has in the Steem network. The more Steem Power a user holds, the more they can influence the value of posts and comments."
My Steem Power Up
It's now Sunday, September 1st in Australia and that means the global SPUD5 day has officially begun.
Like I said above in my opener, I'm not in a position to double up again, but I have simply claimed all my rewards and powered up any liquid STEEM in my account.
Check out my @forexbrokr Steemd page: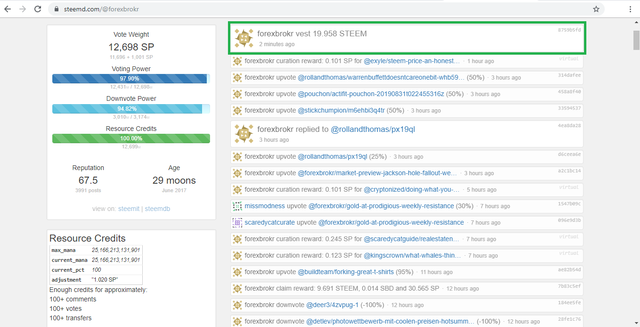 August 1st SP - 11696
September 1st SP - 11594
So without actually buying any additional STEEM in the last month, I've added +102 Steem Power to my account and kept all my SBD just waiting to be converted at a higher price.
I simply post once a day through the week and upvote what I read in my feed daily. Nothing precise, no pattern to my curation. I just upvote what I read, when I happen to read it.
Can you see the power of simple consistent content creation and curation?
Best of probabilities to you,
Dane.
---

Market Analyst and Forex Broker.