What's Cooking? Steem Power Up Day!
Likely to have bugger all effect on the price of STEEM but an initiative all of us can get involved in!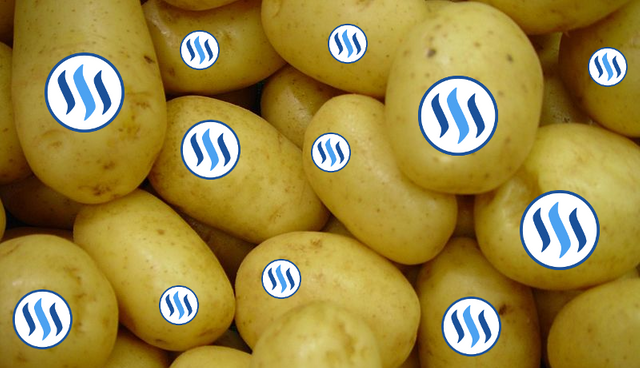 Source - CC
---
Credit to the #spud man, @streetstyle for this initiative :D
In April, an average of 106,304 STEEM was powered up every day with the average number of accounts powering up each day being 832.
The largest power up day was the 5th April with 301,184 STEEM transferred to vesting, and on the 17th April, 1100 unique accounts powered up some STEEM.
Can we beat those numbers today? I will update the post in about 13 hours when the day is over according to SteemSQL.
My effort is a little token as I will probably need to power down a little in a month or so to eat and other quite important things like that.

... And I immediately received a nice message from Smartsteem - powering up is obviously a smart thing to do!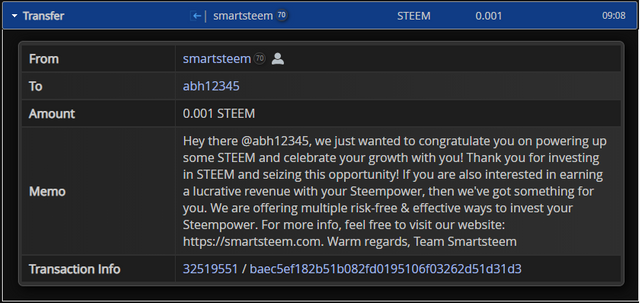 ---
I read a post and the comments attached this morning by @slobberchops titled How to become a Dolphin WITHOUT buying any STEEM? in which he delivers a pretty blunt message with regards to reaching 5000 SP these days via author rewards alone.
if you're expecting DolphinHood to come by NOT investing. Maybe it's not what you want to hear but it is fact.
You will never become a Dolphin unless you open your pockets and invest.
Whilst I wouldn't say it's impossible to attain Dolphin status, starting today with 0 investment, it is certainly much harder than in the past.
Some clues in VESTS
Of the top 100 author rewards for a single piece of content sorted by vesting payout, 98 of these came in July 2016. After that, it seemed to quickly become tougher to collect those VESTS.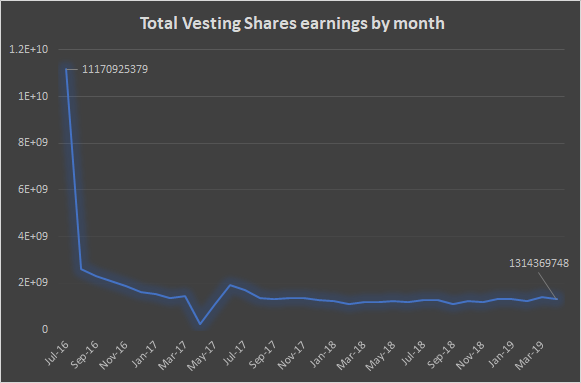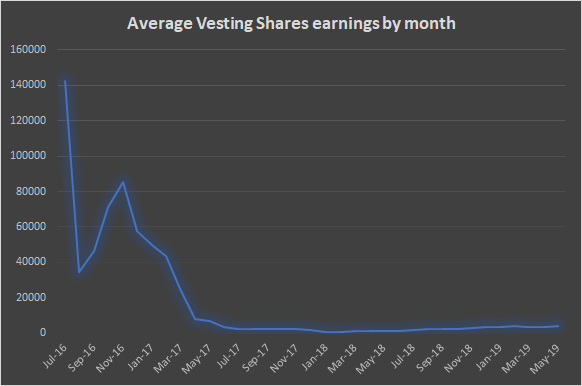 On average, 8.5x harder now than in July 2016? But it's been like this for a while, and so there are likely other factors.
More accounts? Well not really, at least comparing the previous couple of months to the summer of 2017 - 10/20% less active accounts each day.
About 8 months ago, it was estimated that around 35% of all votes made were purchased from bid-bots and other similar services.
So that probably hasn't helped organic growth too much as there are not as many larger accounts curating any more, and those that are usually have some 'free SP'.
Using @ocdb (guaranteeing a small profit on the send) and getting involved in an application (@oracle-d, @utopian-io) are the best bets for faster growth, they are not for everyone though.
Finding friends and forming a circle-jerk helps! I have no criteria to state what is a 'fair' circle jerk, but most people are in some kind of community/circle, regularly issuing votes to the same 10/50/280 people.
The fastest way to build is to buy, if you can.
Anyway, today is the day to power up a little STEEM, however you acquired it :)
Cheers
Asher
EDIT: #spud day results
Date: 5-1-2019
Unique account power-ups: 979
Total number of power-ups: 1364
STEEM powered up: 145431.6950