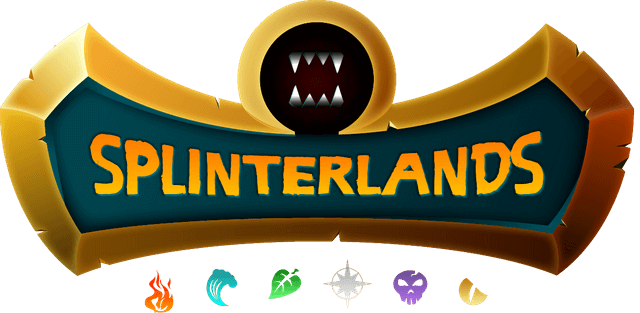 Yesterday @steemmonsters announced Free-to-Play Accounts for the Splinterlands.
Apparently an easy access to the game like this is necessary for releasing a mobile app to the popular Google and Apple stores. For full access to the game you still need to purchase the starter pack. But the F2P version allows you to try out the gameplay before you commit to spending 10 USD on it.
The F2P accounts come with certain limitations:
No DEC can be earned
No quest rewards can be earned
No season rewards can be earned
No booster packs can be bought
No participation in tournaments
The master key stays with @steemmonsters, users authenticate by password (this is great imho as it eases the sign-up process for non-crypto users)


The way @steemmonsters intended this, is that new players are able to try out the gameplay while not being able to farm rewards without making the necessary investment.
To further deepen the gameplay possibilities, new users would have access to all common and rare cards playable (and not just the starter set).
These restrictions basically mean that F2P users will always only be able to play level 1 cards. One could argue that this is not really Free-to-Play but rather a free trial.
I am afraid, that the team around @yabapmatt and @aggroed got something essential wrong here. Do not misunderstand, I like the gameplay. If I didn't, rest assured I wouldn't be playing this.
But let's face it. The reason I am on here an hour every day is not the gameplay - it's the daily rewards. The excitement of flipping over the cards and the possibility to achieve a level up by 'hard work'.
The effect of doing something every day, even if just for a short time, must not be disregarded.
The daily routine of earning yourself a small bit towards the goal of maxed out cards every day is what makes the Splinterlands world go round.

If we want to get new players to join the game AND stay with it, we need to get them part of this excitement. Get them a free fix and leave them hooked for more.
This is my suggestion:
Do not include reward cards in the new starter sets
Allow F2P accounts to earn quest rewards instead
Lock reward cards earned this way by making them untransferrable (@steemmonsters controls the keys of F2P accounts, so this should be possible)

This way, F2P players can experience the feeling of building their own deck. First by adding reward cards to their starter set, eventually even by getting the reward monsters to level 2 (assuming they also earned a Daria for using them).
Playing will become a daily habit for these F2P players and they get the same gameplay experience we did until one day they will decide to take upgrade their summoners or want to start trading the stack of reward cards they have earned already.
By then buying the starter pack, they could unlock all the other rewards earning possibilitied (DEC, season rewards, tournaments), get access to their account keys and the reward cards already earned would become tradable.
Et voilà, a new paying customer joined the game.

Ps.: Want to get in the game? Join through my referral link and I will help you out to get started with some free cards.
Pps.: Thanks to @flauwy for providing the graphics and images used in this post.
Posted using Partiko Android