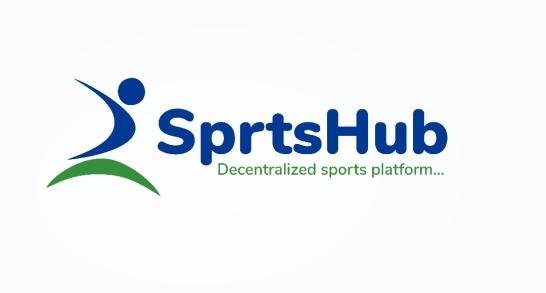 SprstHub.io is a decentralized sports network that is focused on stretching the uses of the Steem Blockchain. It leverages on the power of the blockchain to bring fun to sports lover. Currently there has been a lot of Steem based apps that provides users the ability to interact with Steem blockchain and earn rewards for it. SprtsHub is throwing that path and doing more in the world of sports.
Sports is a big part of the lives of billions of people worldwide and thus it makes sense to have a platform built entirely on the blockchain for this purpose. Merging the fun and entertaining aspects of sports with the limitless power and transparency of the blockchain will help foster global unity and bring people of all race and colors on the blockchain.
HOW SPRTSHUB.IO BRINGS GROWTH TO STEEM BLOCKCHAIN
Inflow of sports related investors - The sports industry is in trillions of dollars and bringing that kind of investment into the steem blockchain is going to be huge.
| | Amount | Unit | Year/Season |
| --- | --- | --- | --- |
| Estimated Size of the Entire Sports Industry, U.S. | 496.1 | Bil. US$ | 2016 |
| Estimated Size of the Global Sports Industry | 1.3 | Tril. US$ | 2016 |
Increasing the steem community - Currently there are some really cool apps built on top of the blockchain such as dtube (for video), utopian (for developers), dsound (for music), dlive (for live streaming).
We wanted to bring something relating to sports because we know millions of people worldwide find sports interesting and as thus we wanted the steem community to have a tool for sports as well.

Providing value to steemians - We believe strongly in value creation and we wanted to the steem blockchain to be able to render more value to it's growing community.
THE RATIONALE FOR BUILDING SPRTSHUB.IO ON THE STEEM BLOCKCHAIN
As a way of connecting the whole world of sports together on the blockchain, it makes perfect sense to build something of this size and potential on the STEEM blockchain due to the following benefits of the steem blockchain compared to others:
Social Interaction - The steem blockchain is currently the only blockchain robustly developed around social interaction. Sports is a social affair, its a perfect fit.

Global adoption - The steem blockchain remains the world's most used blockchain with monthly posts reaching 1.5 million, that's a pretty big number for a blockchain that is still in beta mode.

Speed - Surprisingly, with the astonishing size of the steem blockchain it still remains one of the fastest blockchains to ever being built, even surpassing etheruem and bitcoin, the main advents of the blockchain tech.

Organization - Compared to other blockchain out there, the steem blockchain is well organized.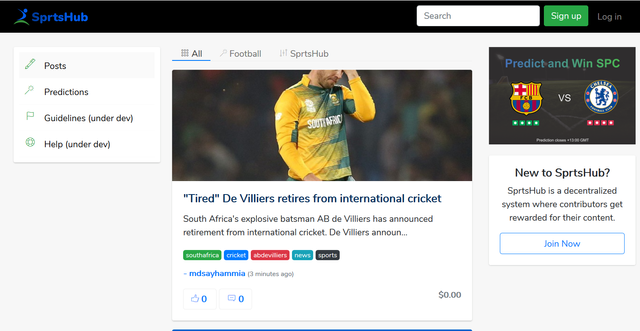 FUTURE PLANS
In the coming weeks the development team will focus on rolling out interesting features that will make the experience of sprtshub much more interesting. While this is going on we listen to the community and measure the growth inflow to the blockchain from sprtshub.io