Announcing the Sprtshub.io "Sports Writing Contest": 30SBD, 500Sprtscoin and 5million Byteball prize pool.
Hello Everyone!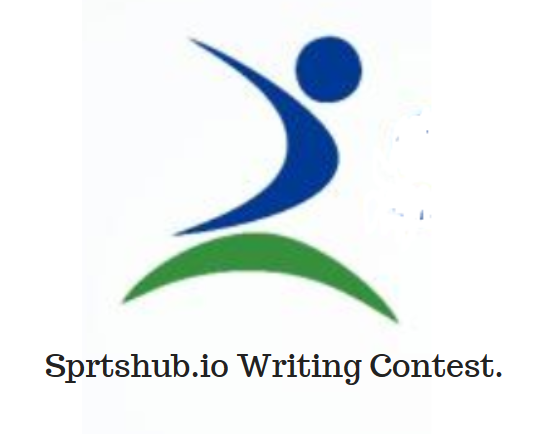 ---
This is calling on all Writers, Sports lovers and everyone, yes, every single person on the Steemit platform to participate in this maiden edition of the Sprtshub.io Sports Writing Contest.
---
Sprtshub.io is holding a first of its kind writing contest designed to bring some needed awareness to the Steem Blockchain through sports.
REWARD
30SBD, 500 Sprtscoin and 5million Byteball.
---
BRIEF OVERVIEW
Sprtshub.io is a platform built on the steem blockchain with the vision of bringing all sports lovers and writers under one single umbrella. Whatever sports you are comfortable in writing about, be it Skiing, Water Polo, Rugby, Horse Racing, Swimming, Football, Golf, Tennis, Dog Racing, Basketball, Health and Fitness, etc, sprtshub.io is there for you.
You can write just about any sports news articles, or about the sport, how to play it, how to stay fit etc and all these will be accepted –as far as they are not plagiarized.
---
HOW TO PARTICIPATE.
To participate and share from the prize pool, users are encouraged to read the instructions and do the needful.
Write an article about "How Sprtshub.io is going to positively affect the Steem Blockchain" in terms of any one of the following;
a. New Users SignUp
b. Quality Articles
c. Investors
d. Financial Freedom for users of Sprtshub.io
---
RULES FOR PARTICIPATION.
Since this contest is about promoting the Steem Blockchain through sports sharing, the quality of the articles submitted will be used to judge the winners. So do well to read the the rules carefully and follow them.
Post your entry from the Sprtshub.io platform.
Resteem this post
Your article should be written on your blog (via sprtshub.io and a link to it made in the comments as a reply to this post.
Your article should be no less than 250 words and no longer than 1,500 words. You can add photos where relevant.
Share links to this post and Invite your friends to join.
Upvote this post (not very necessary).
Add the words "Sprtshub.io" without the quotes at the very end of your article.
Important information about the contest.
All entries must be posted from the Sprtshub.io Platform to be eligible and this post MUST be Resteemed for wider audience.
Disclaimer: The organizers of this contest will not be responsible for any entry for this contest posted outside the Sprtshub.io platform.
---
PRIZE POOL SHARE.
1st Prize – 10 SBD, 150sprtscoin & 1.2million Byteball.
2nd Prize – 7 SBD, 100Sprtscoin & 1million Byteball.
3rd Prize – 5 SBD, 50Sprtscoin, & 800K Byteball.
4th to 8th place winners – 2 SBD, 20sprtscoin, 500k Byteball each.
Consolations prizes for everyone who participates.
You can also join us on Discord to follow the conversation and also participate in more giveaways.
---
---
Sprtshub is helping to bring the sports world to the Steem Blockchain by using "Proof of Brain" to impact the Sporting world.