Surprise! Gregoria conquered South Koreas first single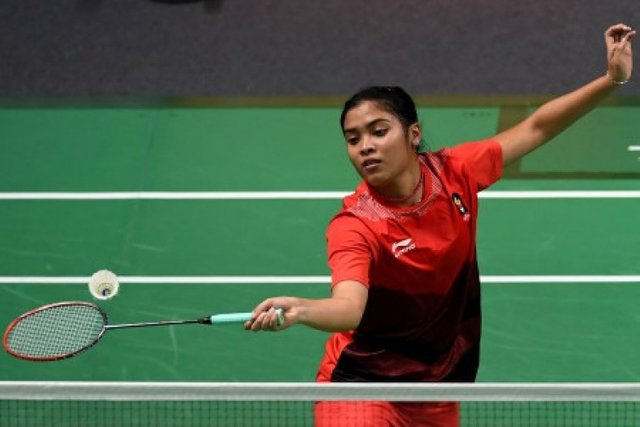 image
Gregoria Mariska Tunjung made a surprise at the first party of the 2018 Asian Games womens badminton team. Gregoria defeated Sing Ji Hyun from South Korea.

Indonesia faces South Korea in the badminton team quarter-finals of the 2018 Asian Games. Gregoria was installed as the first single in the match held at Istora, Monday (8/20).

Gregoria wins 21-13, 8-21, 21-18 over Ji Hyun. Positive results reversed predictions. Yes, this is Gregorias victory over Jung Hyun.

The first game, I feel the opponent is not ready, the field position is not good. At that time I felt this was an opportunity for me. But in the second game I was too cautious, so many doubted the blow, said Gregoria.

When I was in the third game, I didnt think about anything. If I won well, how could I lose or how did I lose it? Anyway, I didnt think about the results, the most important thing was to do my business first. I kept trying to return sharp opponents blows, because he His posture is high, and his playing attacks, he said.

Cik Mey (Minarti Timur, womens singles coach) said that now my opponent is in the top rank, just playing off, playing with my balls. There is a tense problem because of the opening party, if you win it can increase the team spirit. my team, Gregoria added.

With that 1-0 advantage, representatives of industry in the second match, Greysia Polii / Apriyani Rahayu can appear more relaxed. They face Lee So Hee / Shin Seung Chan.

In the third party, Indonesia dropped Fitriani. The third match was entrusted to Della Destiara Haris / Rizki Amelia Pradipta and Ruselli Hartawan in the fifth party.