Minarti: Gregoria and Fitriani are desperate when facing Hong Kong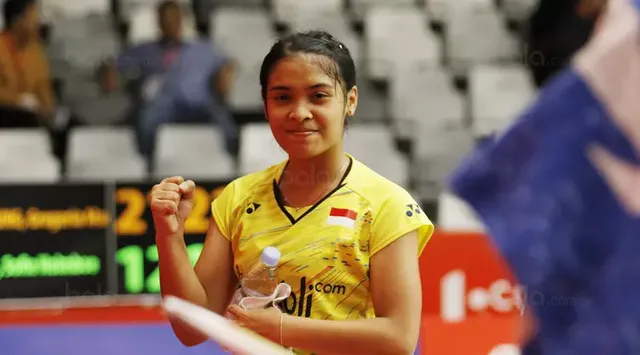 image
Indonesian women's singles badminton coach, Minarti Timur, gave an assessment for Gregoria Mariska Tunjung and Fitriani. They are considered to appear desperate.
Indonesian women's badminton national team advanced to the quarterfinals of the 2018 Asian Games team after defeating Hong Kong 3-0 at Istora Senayan, Sunday (08/19/2018). Gregoria brought Indonesia ahead after defeating Cheung Ngan Yi 19-21, 21-8 and 21-18 after losing the first game.
Indonesian women's doubles, Greysia Polii / Apriyani Rahayu, led Indonesia to a 2-0 lead. They beat Ng Tsz Yau / Yuen Sin Ying two straight games 21-14 and 21-11.
Fitriani, who became the second single, became the decisive winner of Indonesia. Fitriani won over Yip Pui Yin 18-21, 21-13, 21-10, after a comeback from defeat in the first game.
"Today they played it all recklessly. In the first beginning they missed a lot, not released. I see Grego hasn't been released, but as soon as they get up, Praise God they can take out everything that has been given during training," said Minarti at Istora.
"For Fitri, after a long down time, since the Uber Cup, she can't get up. Really Praise God today she can. Even though slowly but she can, and she plays a little change," he added.
"It's not just persevering. There are certain balls he can handle. Maybe it's just not consistent yet. Because sometimes there is a ball whose smash is smoked, instead he lobs. That's what needs to be fixed again," Minarti explained.