Today's bounty @ceknawi. Monetize your downvote and help the platform.
This person is a serial plagiarist and their rewards are largely from vote-farming fueled by plagiarism.
This right here is the stuff that needs to be snuffed out.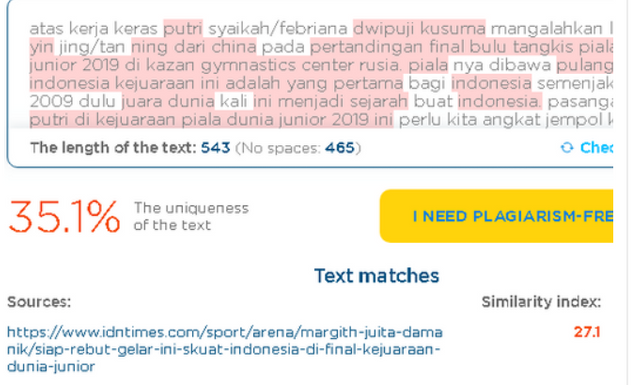 https://www.sportstalksocial.com/sportstalk/@ceknawi/mewahnya-piala-dunia-bulu-tangkis-junior-2019-dapat-dibawa-kembali-ke-indonesi-dari-kazan-gymnastics-center-rusia
These people do not care about this platform.
Nuke em until they give up and go away.
Go to their oldest post with a pending payout and downvote them. Once the amout that you downvoted shows up screenshot it then comment on this post. I will upvote you for the amount you downvoted them.