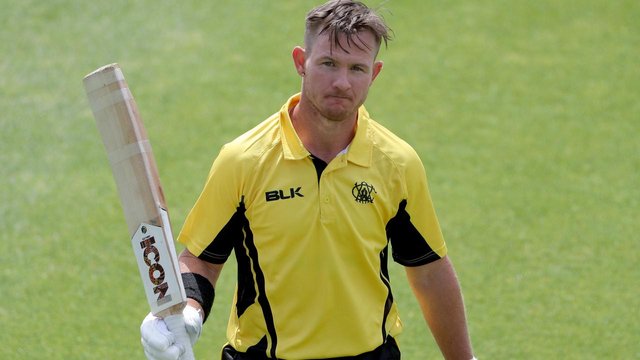 Not many players around in cricket have a great name and also has a great record in the sport. While a great name would always get the first impression, gaining prominence in the sports is a sure way to remaining relevant after the chips are laid bare. For D'Arcy Short, this saying would surely apply to him. He has over time become one of the most sought after Australian players of his time. So how did he reach this stage and where did his journey all begin? Let's see if we can find out.
Born on the 9th day of August 1990, it can be said that he has had his full share of international cricket. Having played for his country for several years, he has truly found his home in the ODI and T20 series. When it comes to domestic cricket, it is quite easy to spot him with the Hobart hurricanes or Western Australia as he strives to remain relevant and this has worked a treat. Just last year in the Bash League, he ended the league run with over 560 runs. This impeccable return meant that he was the highest performer in that league and would validly win the Man of the tournament.
The journey into the international scene started with the T20 series where he made his debut for his country against New Zealand in 2018. He would truly lit up his world on the international scene in that same series when he scored over 70 in a match against New Zealand. That was a fitting introduction into all things cricket for him.
His good performances would come back to help later on as he was chosen by his country to represent them in the ODI matches which were coming up. In May of the same year, he would find himself in the ODI series where Australia is set to play England. He made his debut in the ODI sometime later having to wait until June.
However, his match against Zimbabwe would surely be his highlight in the ODI category. His partnership with Finch would also play a part in this highlight after he scored over 223 runs with his partner in that particular game. That was also the game that Finch made history. He scored the highest individual score by any cricket player in history after he finished the game with 46 runs with just 42 balls. Some incredible feat if you ask me. The partnership highlight would also become the second-highest that anyone would have seen in that particular format. The partnership is something that he would look forward to letting his children know about in the future.
At the end of every cricket player playing days, he would surely want some memories and Short has been able to make this happen for himself. We wish that he continues to set the T20 series ablaze with his partnership with Finch intact as always.