The New York Yankees win in great and phenomenal pitching of James Paxton. The Yankees even up the series, Gary Sanchez hit is second solo home run and his number 34 to give him a new career high. We've never seen a line-up like this with 13 players with 10 plus homers, what a solid line-up indeed. Edwin Encarnacion returned in a exciting fashion collecting a two hits including a two-run shot. It was an outburst of home runs. Congrats to the Yankees.
Other Game Results:
Orioles Vs Rays 4-2
Phillies Vs Reds 6-2
Mets Vs Nationals 10-11
Marlins Vs Pirates 5-4
Twins Vs Red Sox 6-5
White Sox Vs Indians 6-5
Blue Jays Vs Braves 2-7
Astros Vs Brewers 2-4
Giants Vs Cardinals 0-1
Mariners Vs Cubs 1-6
Tigers Vs Royals 5-6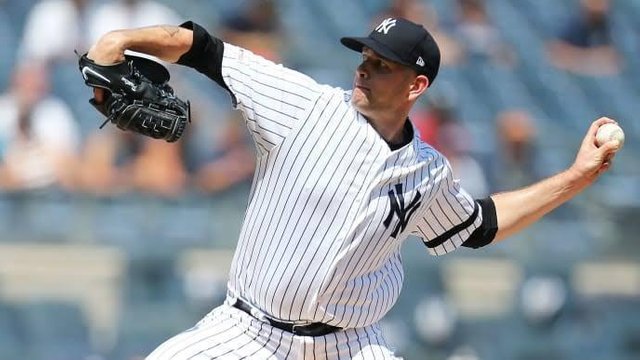 source
Follow
Upvote
Resteem
Thank you for reading.