Calasancias Volleyball Club presentation (english)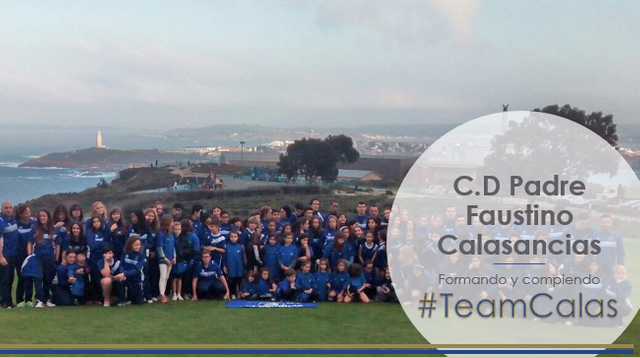 Greeting from the president
Hello, everyone!
I am pleased to introduce you to our Club!
Our Club is made up of great moments, some of them sad, but above all illusion prevails, a lot of illusion, that is what makes us go forward in the face of any adversity.
Our philosophy is based on sports education, dedication, commitment, respect and coexistence. To inculcate and promote these principles we have a team that believes in them, not only do we want to make great athletes also great people.
We see our children growing up and you realize the responsibility that comes with it, we see them grow up and you feel proud of what has been achieved, what we have achieved, and I am not just referring to sports.
If we are capable of making a child dream, we have the obligation to help him achieve his dream.
Our Club bets for the respect and affection with which we are going to treat everyone, and to this I am not only referring to our players, also to those who visit us, to those who make possible with their totally disinterested collaboration the practice of volleyball.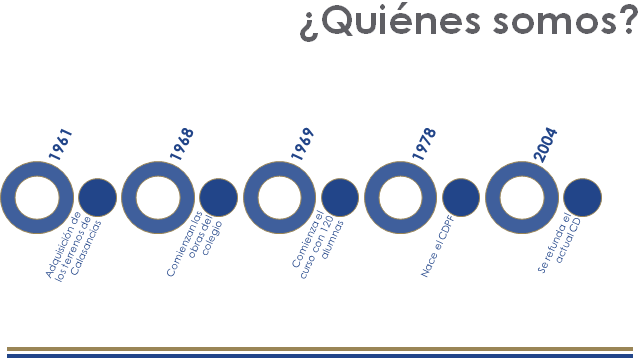 Who we are
At the end of 1961, the land of the property located in the Parish of S. Pedro de Visma in this municipal area was bought and sold for the construction of a school. The works for the same one, gave beginning the year 1968.
On 6 October 1969 the first year of the Calasancias school began with 120 students.
On their way to celebrating 50 years of presence in the city of A Coruña, the Calasancias have always looked to the future and made it possible for the legacy of its founder, Blessed Faustino Míguez, to be clearly at the service of society. The educational offer, which includes Primary, Secondary and Baccalaureate, is guaranteed by the good academic performance of the students, the family atmosphere, the closeness, simplicity and cordiality that are breathed both in the classrooms and among all the members of the educational community.
The Club Deportivo Padre Faustino (henceforth CDPF Calasancias) was born within this school. It was founded almost 40 years ago in 1978, and refounded with its current name in 2004 where a future project appears as a sports club that conceives the practice of volleyball as a high-performance sports practice and not merely as an activity for schoolchildren.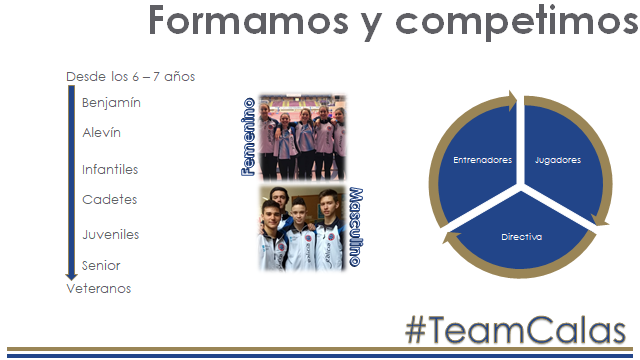 We form and compete
One of the main objectives of the club is the continuing education of anyone who wants to practice volleyball in our city. For this we have categories from prebenjamines (6-7 years), so that children can begin to familiarize themselves with the ball.
From there we have different teams both male and female in the different categories depending on their age, from prebenjamines, benjamines, alevines, infantile, cadets, juvenile, until arriving at the senior, and an indefatigable team of veterans that still continue giving war.
In addition, a great team of coaches instills sporting and human values in the kids. Throughout these years has combined the work of training new players with competition teams in the major regional and national volleyball leagues.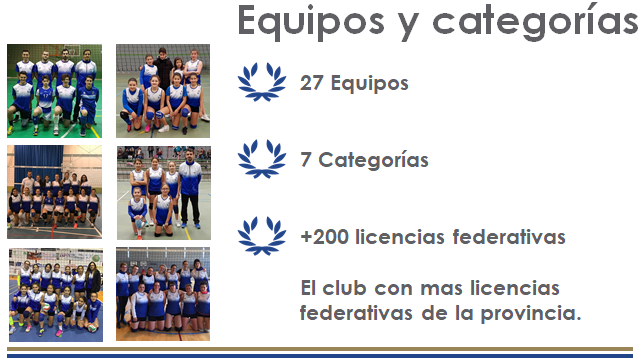 Teams and categories
Currently, the CDPF Calasancias, has presence in the following leagues according to the groups of players who belong to the club:
SENIOR FEMALE 1ST AUTONOMIC DIVISION
SENIOR MALE SUPERLEAGUE 2
SENIOR FEMALE 2ND AUTONOMIC DIVISION
YOUNG MALE 1ST DIVISION
FEMALE YOUTH 1ST DIVISION
YOUTH FEMALE SCHOOL SPORT
MALE CADET 1ST DIVISION
FEMALE CADET 1ST DIVISION
FEMALE CADET 3RD DIVISION
FEMALE CADET SCHOOL SPORT
INFANTILE MALE 1ST DIVISION
CHILD FEMALE 1ST DIVISION
CHILD FEMALE 2ND DIVISION
CHILDREN'S FEMALE SCHOOL SPORT
MALE FRY
FEMININE HIGHWAY (EQUIPMENT A, B, C, D and E)
MALE NEWBORN
BENJAMÍN FEMENINO (EQUIPMENT A, B, C and D)
SPORTS INITIATION (INFANT AND 1ST AND 2ND PRIMARY)
SPORTS INITIATION pre-baby (1st and 2nd PRIMARY)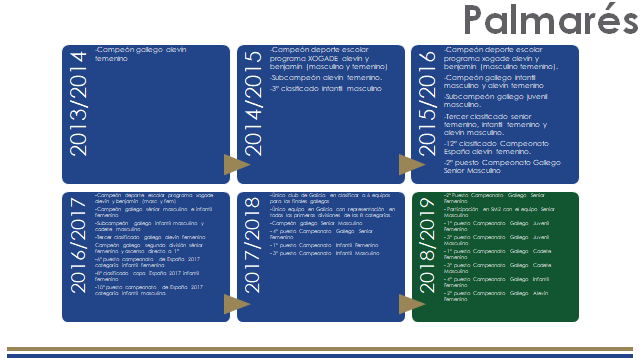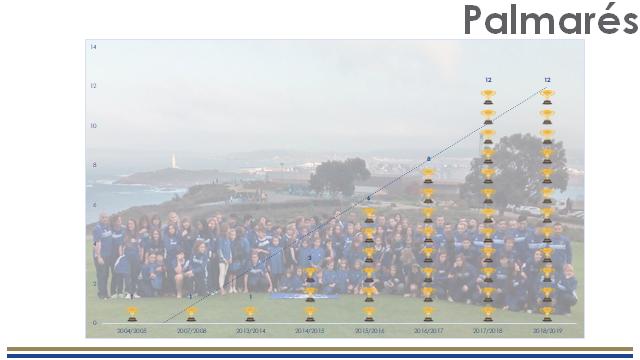 Our goal
Since 2004, the Club Deportivo Padre Faustino has undergone a change that makes it change its philosophy of competition and also open its project to the male categories, as the club has always been traditionally female, as originally was the school. This leads to start from the smallest to a new generation of players who have now reached adults and have been formed in our hands.
We are at the crossroads of completing our sports project in response to these generations that currently have to military in the senior categories of volleyball, and have been 2 years champions of the regional league.
To respond to this great generation of young players, we must take the step towards a category at national level that meets their aspirations and takes us to the highest sporting levels of local volleyball.
Also in the female part, the time is approaching when we have to make the same decision not to lose the players we have formed since the earliest stages.