Who Among These Four Footballers Do You Think Is The Best Striker Ever From Nigeria?
The Nigerian🇳🇬 football team has so many talented footballers.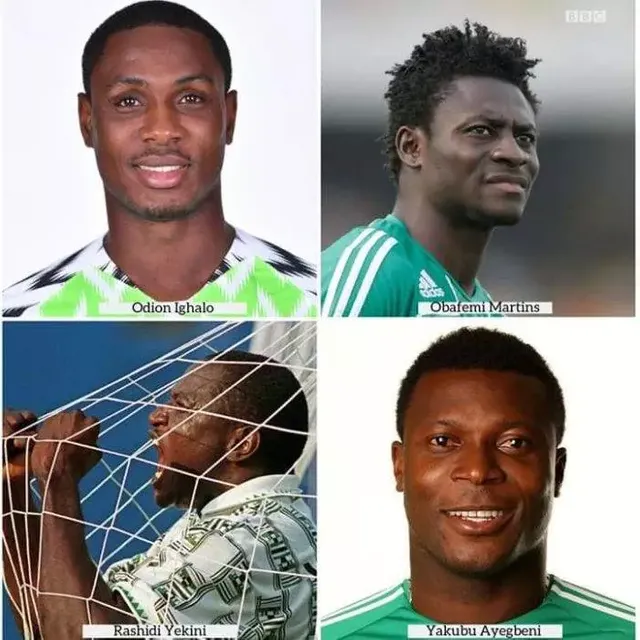 Image source
1.Yakubu Ayegbeni:
The former EPL player is inarguably one of the best strikers Nigeria ever had, Despite his missing key goals, I still think he is a fantastic striker and he left his trademark that will remain evergreen in the Super Eagles' team.
2.Odion Ighalo:
The striker who just retired after the AFCON tournament, contributed immensely to the success of the Super Eagles in the tournament. He also got the the golden boot.
His name is sure to go down in history of Nigerian football.
3.Rashidi Yekini:
Rashidi Yekini is a name that is written in the hearts of Nigerians that knew and heard about his record breaking contributions.
He was the first ever Nigerian player to score in the worldcup. Sadly, he died a few years ago after a brief illness.
4.Obafemi Martins:
Obagoal(Oba means King Of goals), as fondly called by his fans is a superb and merciless goal scorer.
He is a former Newcastle player and is also one of the best players to ever come out of Africa, because of his speed.
Who do you think is the best of out these selected four?.
Please share your views in the comments section.
Inspired from this article
Thanks for visiting.
💖