The Zipline. 'La Tirolesa' - Sports Photography! ENGLISH-SPANISH [First Video on Dtube]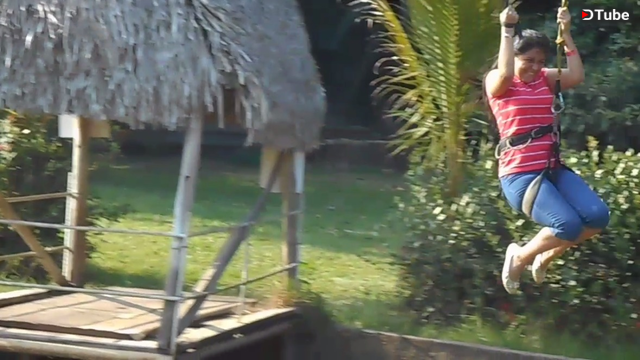 ---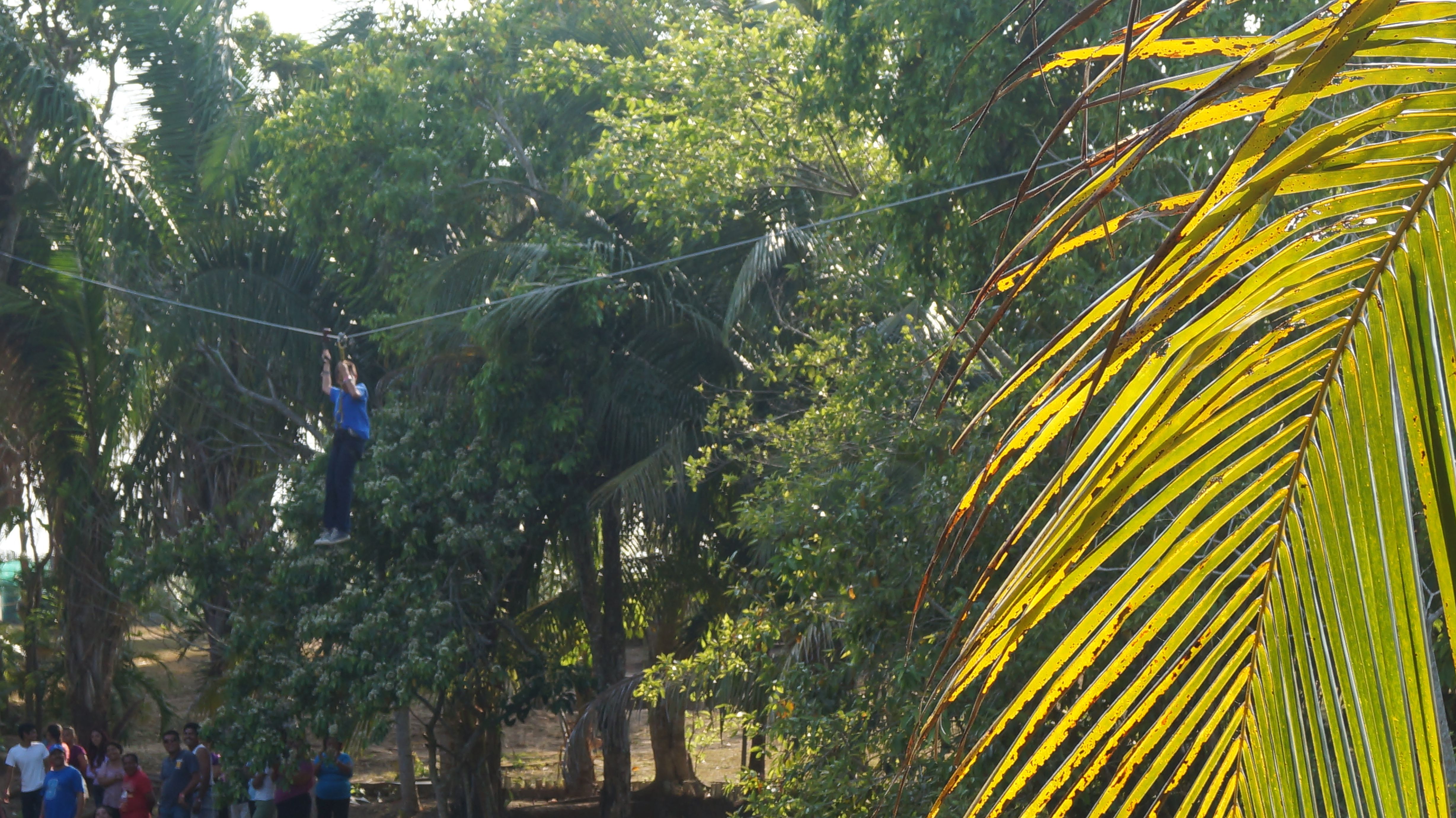 Hello everybody, this time I am happy to present and share with you this sports activity called Zipline (also known as zip wire, canopy, or canopi (in some parts of Latin America, tirolesa, cable) a hobby to do with friends.
Have you ever perform zip-lines as an extreme sport? I tell you everything you need to know about it !

Hola que tal amigos, en esta ocasión me alegra presentar y compartir con ustedes esta actividad deportiva llamada Tirolesa (tambien conocida como tirolina, dosel, canopy o canopi (en algunas partes de Hispanoamérica, cable) una actividad recreativa para realizar con los amigos.
¿Nunca has realizado la tirolesa como deporte extremo? ¡Te cuento todo lo que necesitas saber!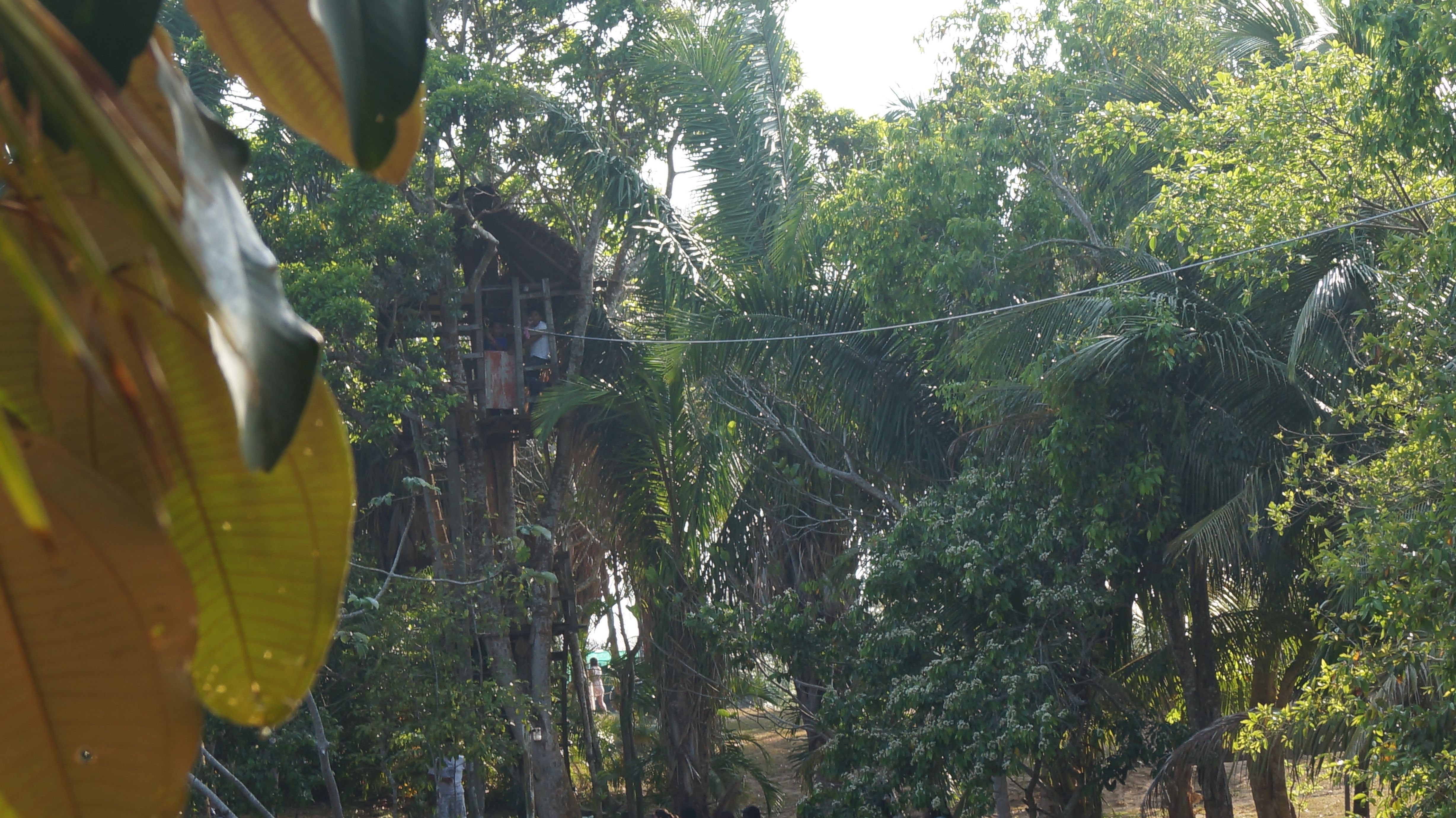 Ziplines are in different forms and are often used as entertainment. Its system consists of a pulley mounted on an inclined cable, perfect for you to get carried away by gravity and descend enjoying beautiful landscapes.
Las Tirolesas se encuentran en diferentes formas y a menudo se emplean como entretenimiento. Su sistema consiste en una polea montada sobre un cable inclinado, perfecto para que te dejes llevar por la gravedad y descender disfrutando de hermosos paisajes.
En Tirol (región de los Alpes de Austria e Italia), de donde proviene el nombre, se le conoce como Seilrutsche,​ mientras que en Suiza se le nombra Tyropene. Fuente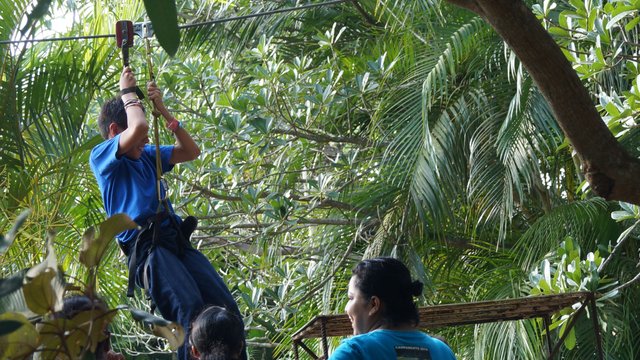 An adventure full of adrenaline!
Glide through the air in the high and safe zip lines, where you fly over the jungle passing over a lake.
¡Una aventura llena de adrenalina!
Deslízarte por el aire en las tirolesas altas y seguras, donde vuelas sobre la selva pasando por un lago.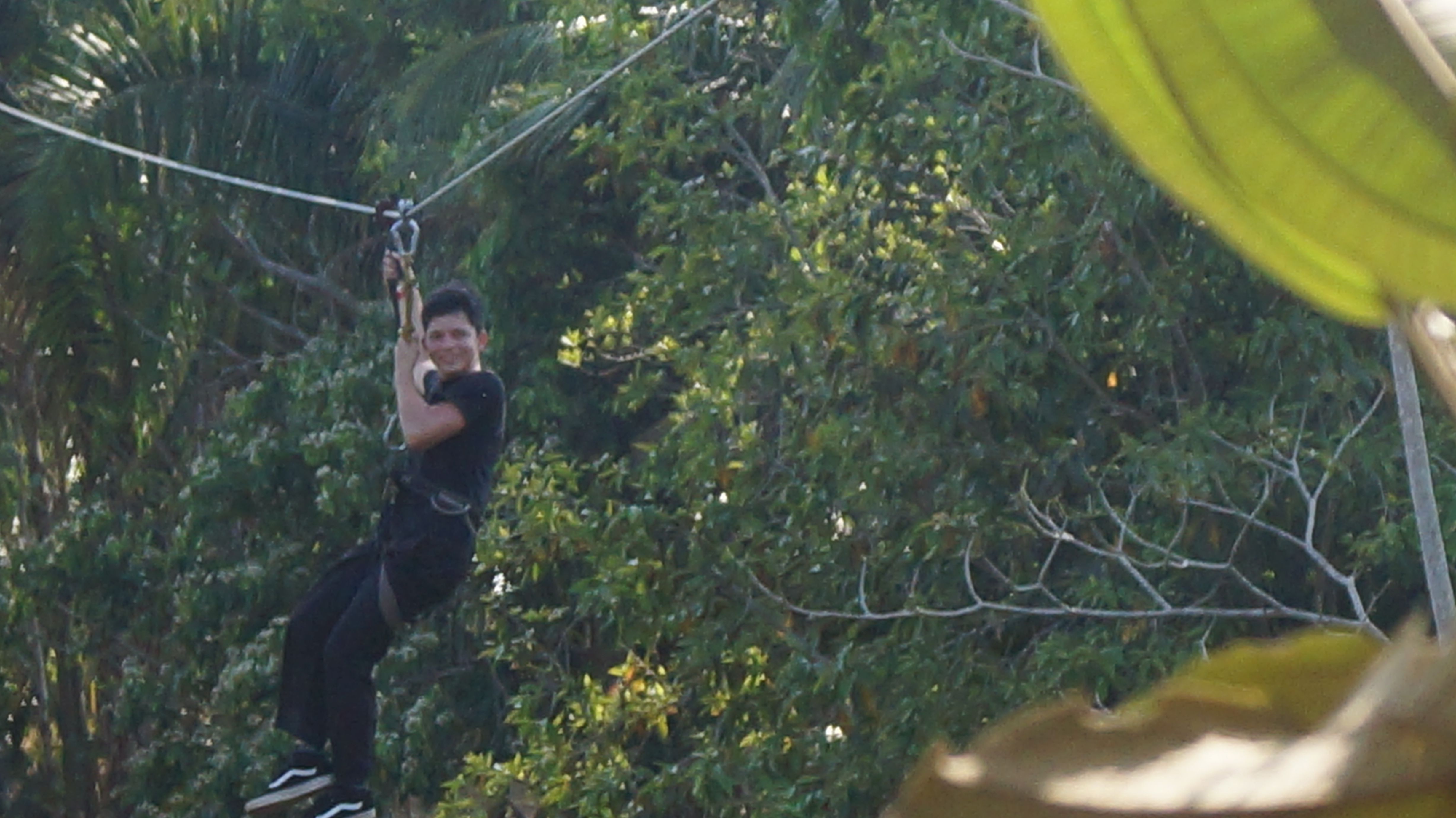 ---
| | |
| --- | --- |
| Category | sportsphotography |
| Camera-Lens | Nikon Coolpíx S3500 26-35mm f/3.5 |
| Location | Mexico |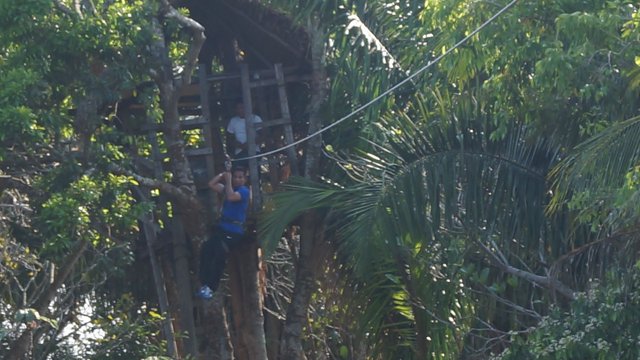 To ensure our protection we ensure that the harnesses are comfortable and fit properly for each of us, a minimum weight of 40 kg (88 lbs) is required and a maximum weight of 136 kg (300 lbs) is allowed, the capacity in circumference of the harness around the waist is 130 cm and 70 cm around each leg. In the case of children, the harness must be adjusted correctly, otherwise, for their safety, they will not be able to carry out the activity.
Para garantizar nuestra protección nos aseguramos de que los arneses sean cómodos y se ajusten correctamente a cada uno de nosotros, se requiere un peso mínimo de 40 kg (88 libras) y se permite un peso máximo de 136 kg (300 libras), la capacidad en circunferencia de los arneses alrededor de la cintura es de 130 cm y de 70 cm alrededor de cada pierna. En el caso de los niños, el arnés debe ajustarse correctamente, de lo contrario, por su seguridad, no podrán realizar la actividad.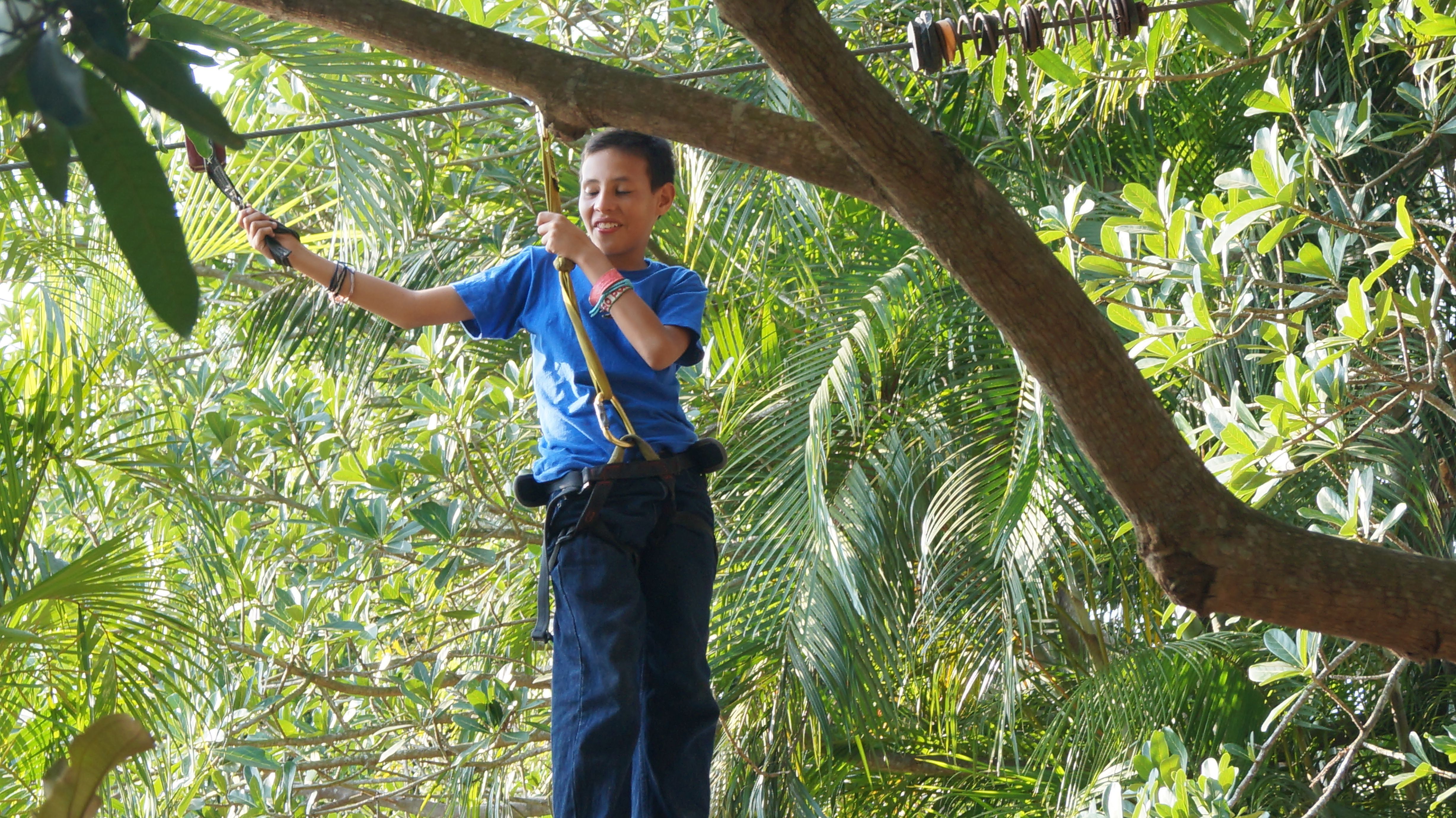 With the best panoramic view of the place above the treetops.
Con la mejor vista panorámica del lugar por encima de las copas de los árboles.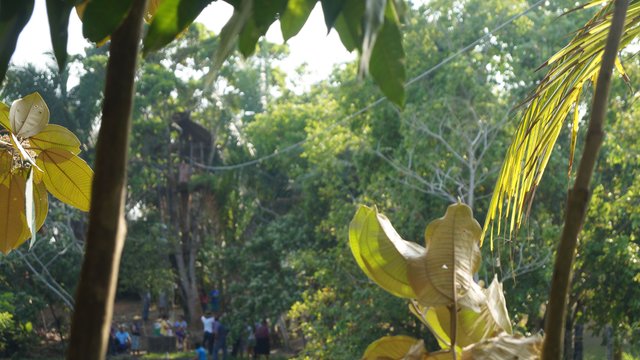 The zipline became common to the public because it causes the sensation of flying, the height of these depends a lot on where you do this activity and best of all is that it is recommended for all ages and is an activity that can be perform individually or in groups.
La tirolesa se hizo común ante el público debido a que provoca la sensación de volar, la altura de estas depende mucho del lugar en donde realices dicha actividad y lo mejor de todo es que es recomendable para todas las edades y es una actividad que se puede realizar individualmente o en grupo.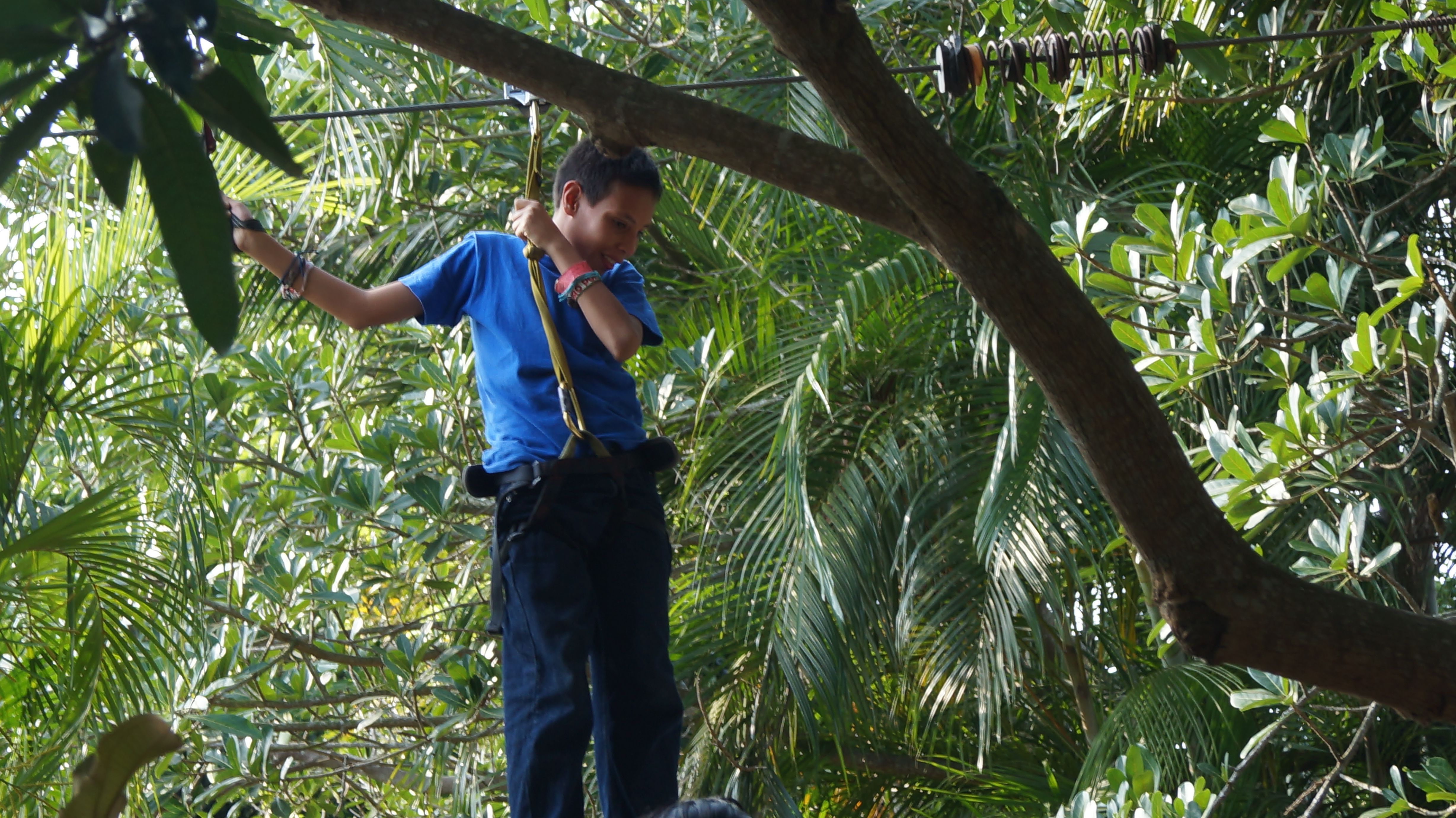 Required basic equipment:
Harness
Pulley
Security tapes.
Equipo básico necesario:
Arnés
Polea
Cintas de seguridad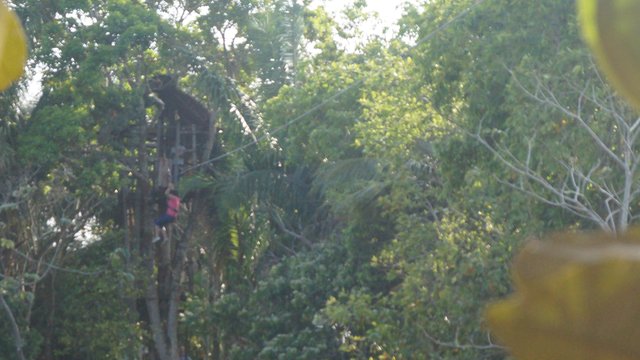 General recommendations:
Have a maximum weight of 120 kilograms
Minimum 6 years of age
Not being under the influence of a harmful drink
Not being pregnant
Wear comfortable shoes
Recomendaciones generales:
Tener un peso máximo de 120 kilogramos
Mínimo 6 años de edad
No estar bajo el efecto de una bebida nociva
No estar embarazada
Usar calzado cómodo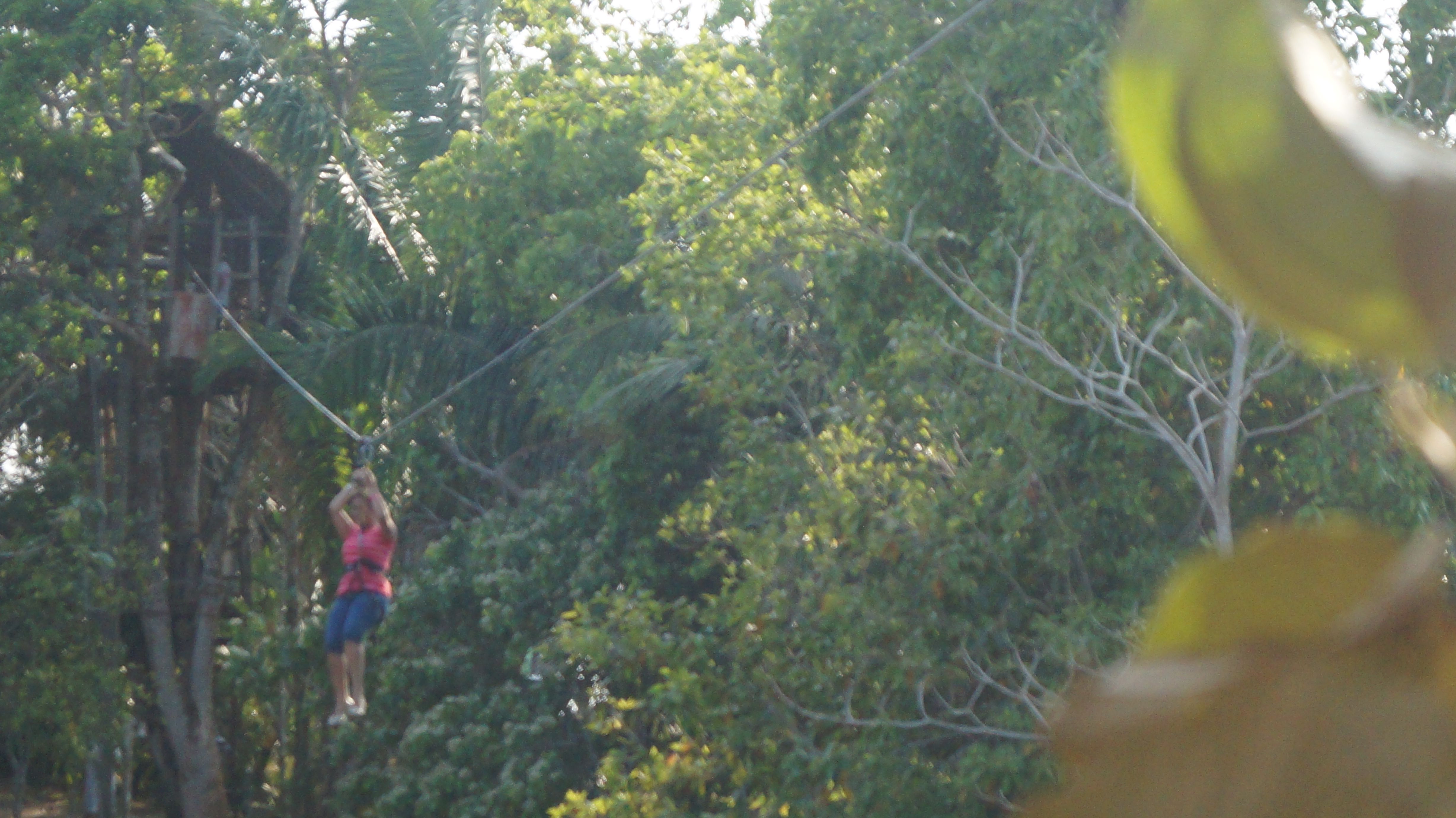 Best time of year to practice sports:
There is no specific date, you can practice the zipline at any time, but it is better to practice it with sunny weather instead of rainy, just to improve safety.
Mejor época del año para practicar el deporte:
No hay ninguna fecha en específico, puedes practicar la tirolesa en cualquier momento, pero es mejor practicarla con clima soleado en lugar de lluvioso, sólo para mejorar la seguridad.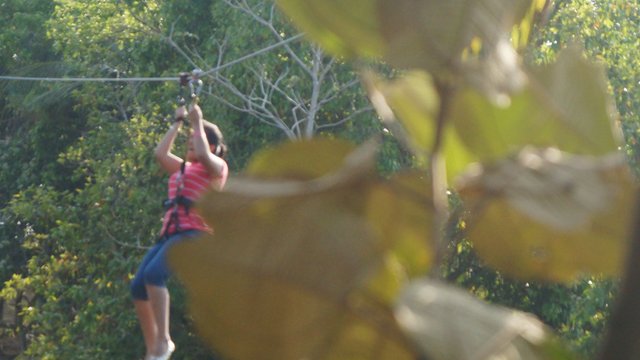 You can take a look at this video that I have prepared so you do not miss the action:
Puedes darle un vistazo a este video que he preparado para que no te pierdas de la accion:
---
---
I am interested in knowing what is your opinion about it ... Have you ever practiced this sport or any other similar sport, mention it! Please write your comments below!
Me interesa saber cuál es tu opinión al respecto...Haz practicado este deporte alguna vez u otro deporte similar ¡menciónalo! Por favor escribe tus comentarios a continuación!

---
---
I really appreciate your time coming in, reading, commenting and giving me your vote , thank you so much to everyone for your support.
Love
@hectorjoachim
---
▶️ DTube
▶️ IPFS