Giroud to Chelsea, Aubameyang to Arsenal, Batshuayi to Dortmund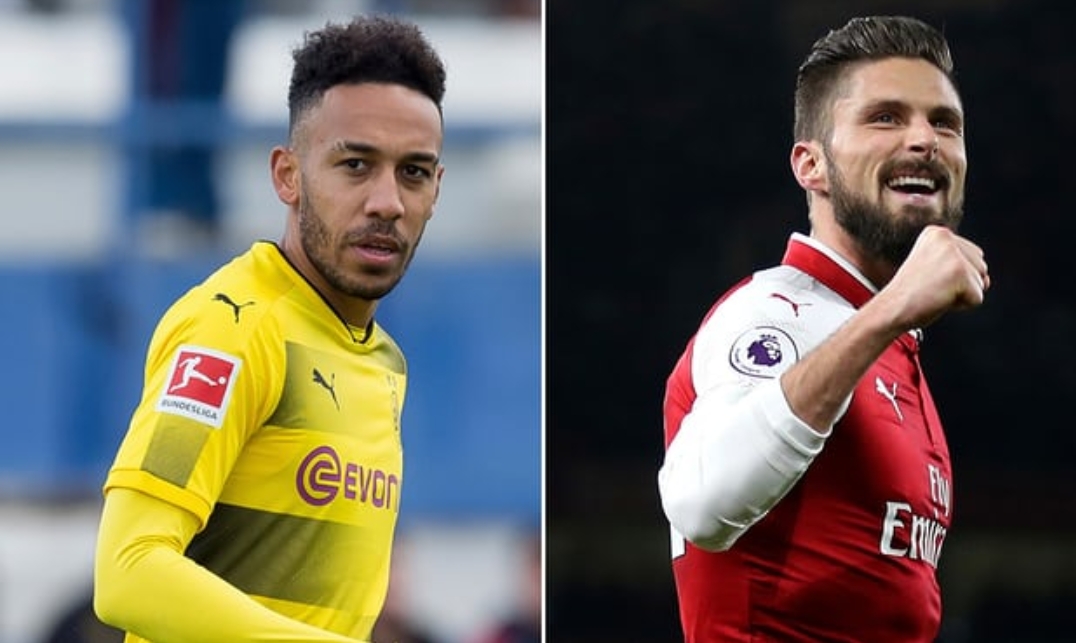 Olivier Giroud has completed his £17.5m move to Chelsea and signed an 18-month contract at Stamford Bridge. Earlier on deadline day Arsenal broke their transfer record for the second window in succession with the £56m signing of the striker Pierre-Emerick Aubameyang from Borussia Dortmund.The France striker is expected to wear the No18 shirt at his new club, with his arrival to be followed by confirmation of Michy Batshuayi's loan transfer to Borussia Dortmund.
Chelsea have employed a strict policy of not offering long-term deals or contract extensions to players who are over 30, but have only bent their rules slightly to secure the 31-year-old Giroud. He will be in the same position in the summer as the likes of David Luiz, Cesc Fàbregas and Pedro with a year to run on their respective deals, which may prompt negotiations over a 12-month extension.
Roma's Edin Dzeko, whom Chelsea had courted earlier in the window, had been demanding a deal through to at least 2020. Giroud should be in the stands tonight as the champions take on Bournemouth, and ends a rather scattergun pursuit of a striker to ease the work-load on Alvaro Morata, with the likes of Andy Carroll, Dzeko and, on an agent's advice, Peter Crouch having previously been considered.
Arsenal, who took Alexandre Lacazette from Lyon last summer in a £52.7m deal, have now further upgraded their attacking options. It remains to be seen whether Aubameyang plays instead of or alongside Lacazette, who has scored nine times for Arsenal in 28 appearances in all competitions. The view at Arsenal is that quality players can always be a foil for each other.
To sign Aubameyang, Arsenal had to sanction the departure of Giroud to Chelsea who, in turn, will release Michy Batshuayi to Dortmund on loan. Dortmund had long made it plain that they would not sell Aubameyang unless they had sourced a replacement. Arsenal did not want to sell Giroud to a direct rival for a top-four Premier League finish but they came to see the deal with Chelsea as the only way to unlock the chain that led to Aubameyang.
---
Source: www.theguardian.com