Rocking up at Redbull #kingoftheair
When we decided Cape Town to be the destination of our next workcation, I don't think any of us fully realized how much stuff goes on around here. Everyday we learn about a new cool hike adventure, an old secluded wine farm, or a lush botanical garden in the hinterlands. For example, this weekend was the kick-off of one of the world's most famous kite competitions, Redbull King of the Air. As the title gives away, this is all about going fast og going vertical.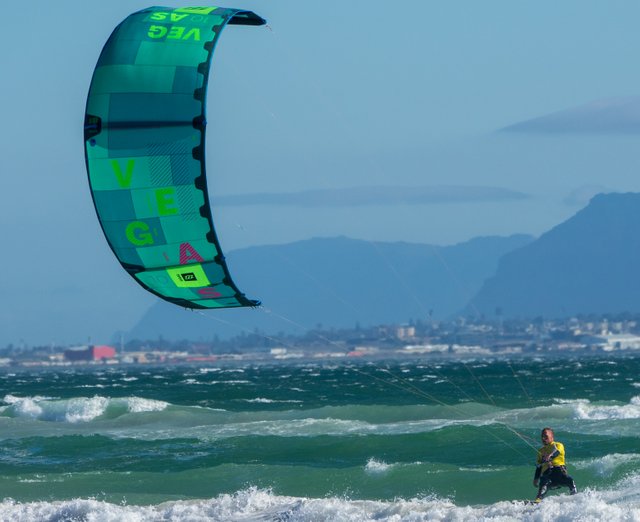 The event kicked off just at the wind indicator showed, at minimum, an average of 25 knots!! Photos are curtesy of @arnfinn
For an avid kiter like myself this was by far one of the coolest events I have ever attended. The comp was split in different heats and the athletes are judged on a number of criterias such as hight, landing, grabs, board-off's, handle passes, etc. To be clear, most of these tricks are difficult to pull off even in low-wind, flat-water conditions. They are pulling them off in 35 knot winds in choppy waves, which is absolutely insane.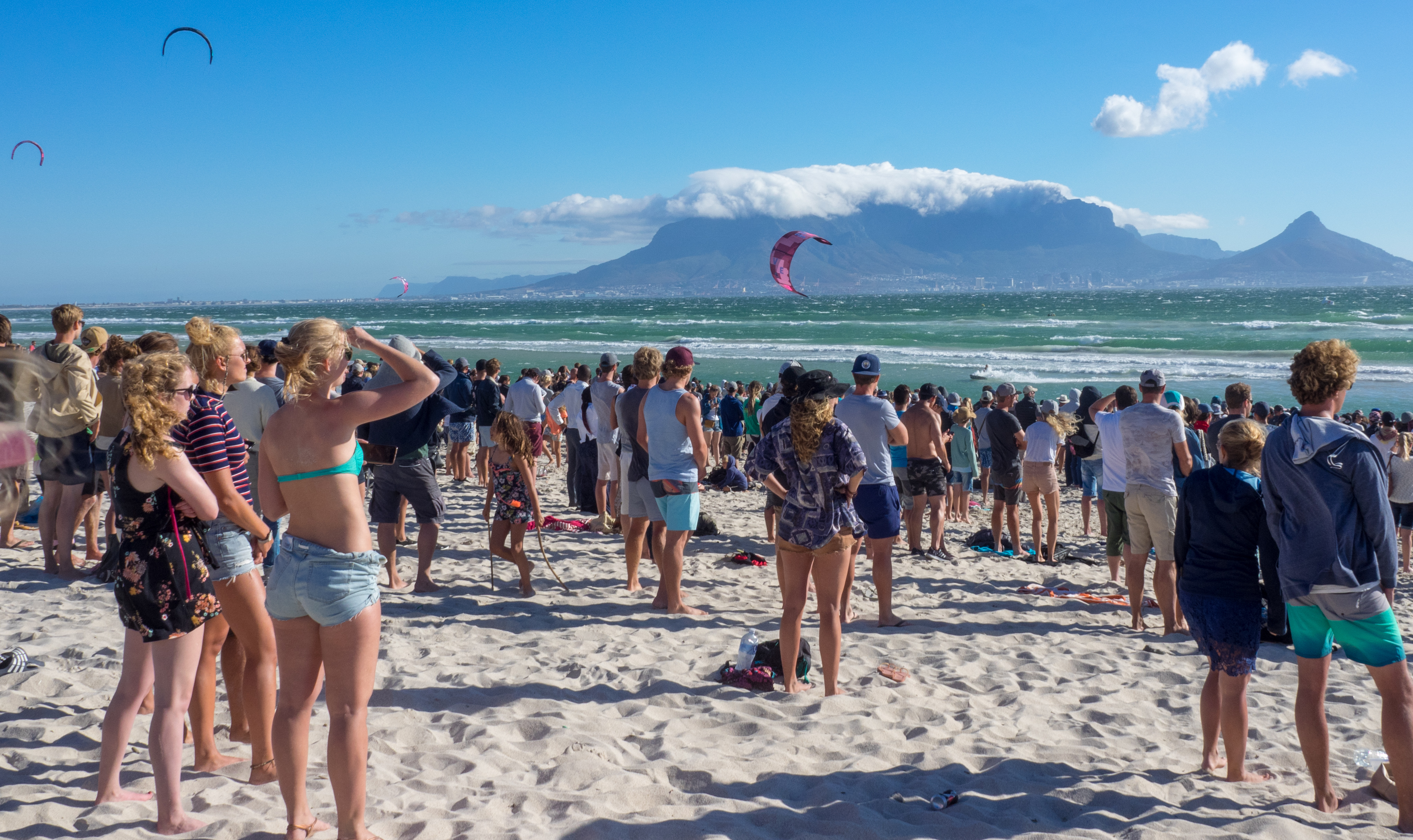 A good at the beach, I believe! 6.000 people strong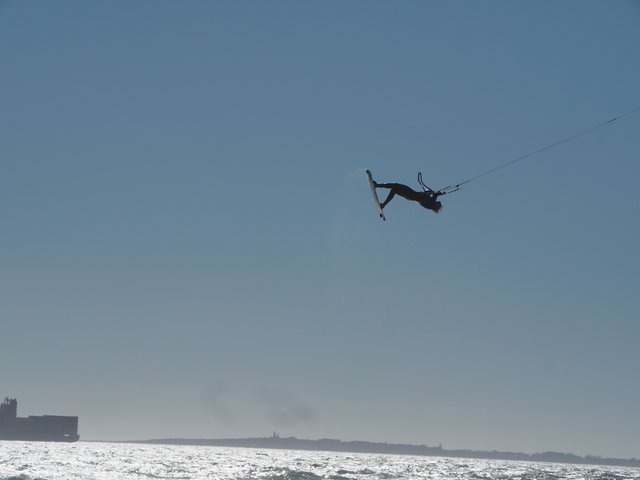 Megaloops, megaloops, megaloops at 18meter above sealevel. That's about a 6 storey high building!!
Some of the worlds best kiters such as Aaron Hadlow dominated their heats and was sent directly to the semi finals. I had high hopes for the King of Mad Air, Ruben Lenten, but he struggled and was eliminated in the 2nd round. The event will continue when the wind picks up again, and judging by the weather it will most likely land on Wednesday. You can follow the whole thing live from here.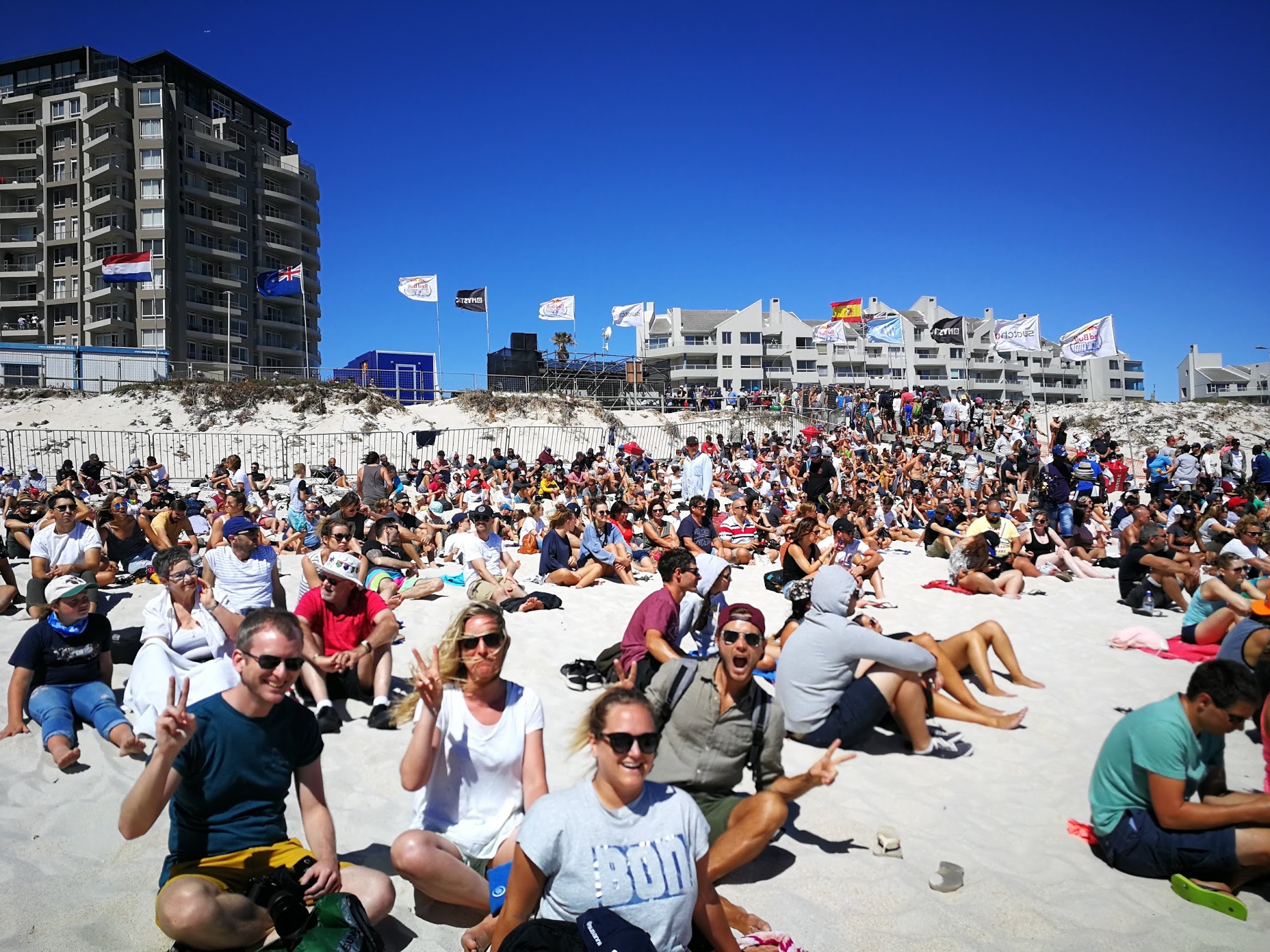 Happy campers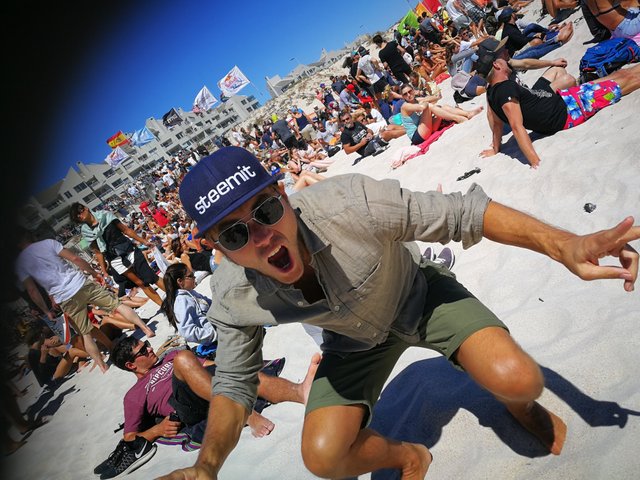 Representing!!Curtesy of @susanne who's cap is becoming legendary
Any other Steemers who kites in here?