AVAI Tokenomics: The Benefits Avai FC Will Offer Token Holders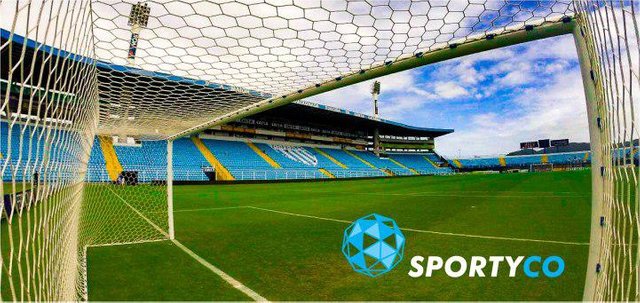 Sports, a somewhat disrupted industry worth more than $500 billion, continues to be one of the largest and fastest-growing industries in the world. From this global financial sports market, football (soccer) takes up 43% and its unceasing globalization is witnessed everywhere, from the media and apparel to food and advertising.
Market level intelligence
Unlike other businesses, sport offers a unique and cost-effective industry that differentiates itself from other industries by delivering intense emotional experiences, tribal belongings and strong interpersonal relationships among its advocates, better known as fans. Consequently, this emotional connection sustains an ongoing support, even when results are pessimistic.
In Brasil (o pais do futebol), the financial macroeconomic crisis experienced in 2014 – 2016 left the country in a recession. Nevertheless, the 20 football teams registered in the top of Brazil its football league system were able to increase their incomes by 26% in 2015 compared to their season in 2014. This outcome emphasizes the unique characteristics of the sports industry, where fans are able to find comfort in times of despair.
Fan driven revenue streams
Avaí FC's balance sheets provided three main sources of fan-driven revenue that are singled out, namely: a) ticket sales, b) merchandise and c) broadcasting rights. Clearly, revenue generated with the use of spectators owns the lion's share.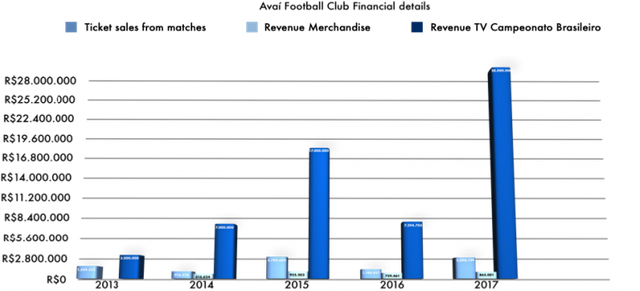 Moving on, the fluctuations seen in 2015 and 2017 represent the promotion from the Campeonato Brasileiro Série B to Campeonato Brasileiro Série A. A 242.66% increase in 2015 compared to 2014, and a staggering 342.53% increase in 2017 compared to 2016.
Competitive intelligence
Looking at the prospects, a finished phase 1 crowd sale of 20,460,000 AVAI Tokens equal to 20,460,000 USD (less potential bonus of 10% offered within the first 72 hours) achieves the following objectives:
Avaí Football club being promoted to Campeonato Brasileiro Série A and a prominent member in this division
Avaí Football club finishes in any of the following five seasons at place 10 or higher in Campeonato Brasileiro Série A.
Once the objectives turn from prospects into facts, crowd sale phase 2 kicks off.
How these objectives will successfully be achieved can be explained through the results of a study on the market value of football clubs as a predictor of success by Dr. J. Gerhards & Dr. M. Mutz. According to their results, clubs with a high degree of financial inequality like in the Brazilian leagues hugely depend on the market value, since it is by far the most important single predictor of success in their league. "The market value is defined as the value of a given good at the time of the transaction. Market values are expressed in transfer fees that a buying club pays for a player when acquiring them." Taking this into account, the study tested and proved the reliability of the hypotheses that football teams with more expensive players are more successful in the national football championship compared to teams with a lower market value.
So, if performance and salary are correlated, how does an increase in market value influences Avaí position in the Campeonato? Well, according to Transfermarket's statistics Clubs of the Campeonato Brasileiro Série B 2018 Avaí Football club is currently listed at the 9th position in the Campeonato Brasileiro Série B with a market value of €11,450,000.
Comparing the continual increase of the clubs in Série B and Série A Clubs of the Campeonato Brasileiro Série A 2018, an estimation can presumably justify the achievement of the objectives.
In order for the club to finish at place 10 or higher in Campeonato Brasileiro Série A, Avaí Football club should manifest a market value of approximately $36,000,000 (€31mil.).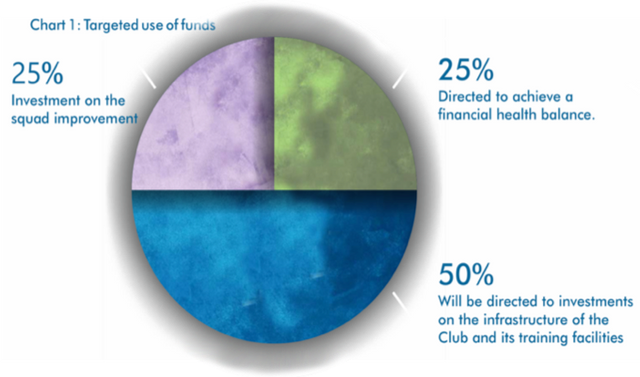 With 50% of the crowd sale of 20,460,000 USD being directly implemented into the market value, Avaí most likely establishes a prominent place in the Campeonato Brasileiro Série A judging by the continual increasing market value. Being a prominent member of the Campeonato Brasileiro Série A will increase revenue streams as it has done in the past and allow Avaí to continuously increase its market value and simultaneously its position up the rankings.
Treasury and redemption of AVAI Token
Latin America with Brazil as its largest economy is witnessing a sharp increase of cryptocurrency usage.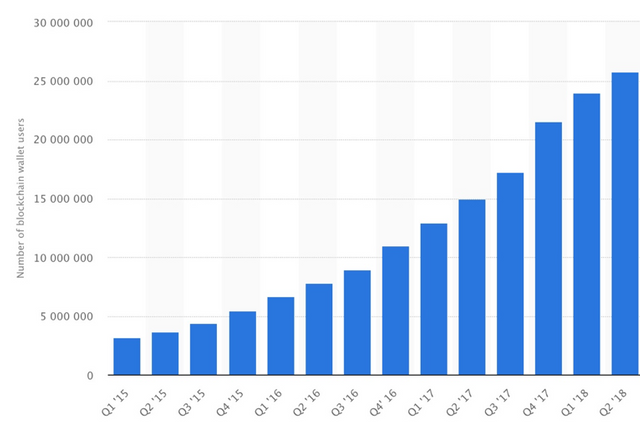 Currently, it has come to the point where the number of cryptocurrency investors in Brazil surpassed the total number of individuals registered on the national São Paulo Stock Exchange. According to the statistics, Brazil's biggest bitcoin exchanges, which process about 95% of all cryptocurrency transactions in Brazil had 1.4 million registered clients in December 2017 and remained increasing until today as can be seen from the graph presented above. This rapid acceleration occurred due to having one of the fastest-growing digital media markets in the world, along with the ongoing corruption scandals that utilizing blockchain technology reduces.
Magnifying the scope reveals the city Florianópolis. The home ground of Avaí Football club and famous in Brazil for having the highest human development index (HDI) among Brazilian cities. This implies that Florianópolis is representing superiority over all the cities in Brazil, by creating conditions for realization of human potentiality', where creating an enabling environment for people to live long, healthy and creative lives correlates with the accumulation of commodities and financial wealth. This accumulation of financial wealth translates back to Avaí FC and the incentive that it provides for investors. To elaborate;
Among the token distributors, established after the crowd-sale, there will be two general sides of the token holder spectrum. One being token holders that are actively taking part in the products, services and special discounts provided in the AVAITokenStore, the AVAITokenTickets and the AVAITokenSpecialExperience, due to their location. Secondly, being token holders that are not in reach to actively take part in these special experiences. In order to establish a mutually beneficial relationship, 30% of all AVAI Tokens that are redeemed through AVAITokenStore, the AVAITokenTickets or the AVAITokenSpecialExperience will be burned on the Ethereum blockchain on a quarterly basis. This would mean that a higher position in the Campeonato Brasileiro Série A equals more spectators, equals more fans, equals more Commercial revenue and Ticket sale revenue (seasonal and individual) equals a higher percentage of tokens that will be burned on a quarterly basis. In this manner, short-term investments are made attractive to Avai FC its existing and upcoming fanbase, while long-term investments tend to gradually become more profitable.
More info on the AVAI Token Crowdsale is available at https://avaifc.io/, and you can also chat with the crowdsale team on our Telegram channel