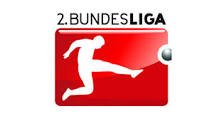 Am Freitag startet der 2. Spieltag der 2. Bundesliga. 3 Spiele stehen auf dem Programm.
On Friday starts the 2nd matchday of the 2nd Bundesliga. 3 games are on the program.

vs.

Ingolstadt spielt zu hause gegen Fürth. Für mich Ingolstadt ganz klarer Favorit und sie gewinnen das Spiel zu hause 3:1.
Ingolstadt plays at home against Fürth. For me Ingolstadt quite clear favorite and they win the game at home 3: 1.
---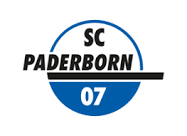 vs.

Paderborn spielt zu hause gegen Regensburg. Es ist früh in der Saison und einen Favorit sehe ich hier auch nicht. Ich tippe 1:1.
Paderborn plays at home against Regensburg. It's early in the season and I do not see a favorite here either. I guess 1: 1.
---

vs.

St. Pauli spielt zu hause gegen Darmstadt. Nominell ist für mich Darmstadt die bessere Mannschaft, aber nach dem Auswärtssieg für Pauli in Magdeburg wird die Hütte voll sein und Pauli glücklich mit 2:1 gewinnen.
St. Pauli plays at home against Darmstadt. Nominally for me Darmstadt is the better team, but after the away win for Pauli in Magdeburg the hut will be full and Pauli happy to win 2:1.
Funny games @all
Best regards & Glück auf
sportfrei