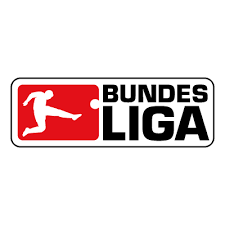 Die Bundesliga geht in die finale Phase. Noch 4 Spiel sind zu spielen. Wenn Gladbach nochmal angreifen will, müssen sie das Heimspiel gegen Wolfsburg zwingend gewinnen.
The Bundesliga is entering the final phase. Still 4 game to play. If Gladbach wants to attack again, they must win the home game against Wolfsburg mandatory.

vs.

Borussia Mönchengladbach spielt zu hause gegen Wolfsburg. Wolfsburg brauch jeden Punkt, aber das Team ist diese Saison einfach zu schwach. Um noch eine kleine Chance zu haben, in der nächten Saison in der Europaleague zu spielen, muß Gladbach das Spiel gewinnen. Ich tippe 3:1 für die Borussia.
Borussia Mönchengladbach plays at home against Wolfsburg. Wolfsburg needs every point, but the team is just too weak this season. To have a small chance to play in the Europa League next season, Gladbach must win the game. I type 3: 1 for the Borussia.
Funny game @all
Best regards & Glück auf
sportfrei