Arsenal had a 3-2 victory Sunday away at Cardiff. It was Arsenal's second victory in a row helping them recover from losses to Manchester City and Chelsea. Here are my 5 talking points: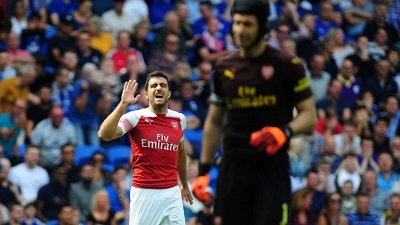 1. Bernd Leno needs to replace Petr Cech in goal sooner rather than later
Within the opening 15 minutes Cech provided a golden opportunity for Cardiff to take the lead due to his poor technical ability on the ball. Unai Emery is persisting on playing out from the back which results in Cech often being under pressure as he simply just doesn't have the ability to pass under pressure. I imagine we will see Leno in the next game.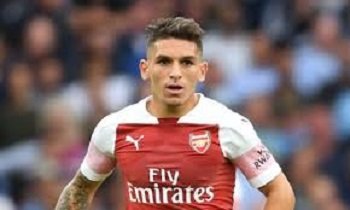 2. Lucas Torreria was very impressive.
All Arsenal fans have been calling for the Uruguayan international to be in the starting lineup after a sftring of good substitute performances. Torreria's performance on Sunday should have him knocking on the door of the starting lineup. In what was Torreria's best game since he arrived at Arsenal he achieved; 3 tackles, 1 interception 100% passing accuracy (26 passes) and the game-winning assist.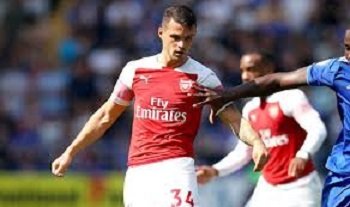 3. Granit Xhaka was again guilty of giving away possession that resulted in a goal for the opposition.
Since Xhaka has arrived at Arsenal this has been a serious problem. Xhaka's biggest strength is his passing, however when under pressure that same strength becomes a weakness (ironic I know). With Torreria surely starting the next game it may well be Xhaka who gives way and ends up on the bench. Despite Xhaka's flaws I would still like to see him start next to Torreria.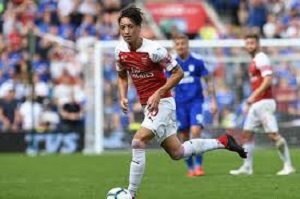 4. Ozil must play as Arsenal's central attacking midfielder.
During the first half Ozil was extremely quiet having played most of the half occupying the right wing position while Aaron Ramsey played centrally. In the second half things changed and Ozil moved centrally and immediately started to take control of the game. Ozil just isn't suited for the higher work rate required on the wing, in addition Ozil's brilliance lies in is vision and ability to split defences with his passing. When played on the wing, Ozil loses the ability to maximise his strengths.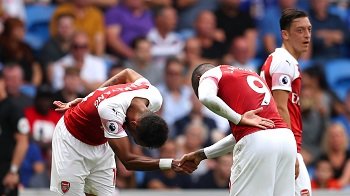 5. Lacazette & Aubameyang could be a deadly combination.
Arsenal fans were granted their wish when Unai Emery finally decided to play Lacazette and Aubameyang together, with Lacazette occupying the striker position and Aubameyang on the left. Lacazette was lively all game with superb first touches and strength which was causing serious problems for the Cardiff defence. Aubameyang had a quiet first half, but in the second he sprung to life with a brilliantly finished goal assisted by a superb flick from Lacazette.
All in all things are moving forward for Arsenal. Emery's vision is slowly taking place. No doubt there is still more pain to come against the better teams but at least there are some positive signs. If Emery really wants to have his system running at full potential it looks like Arsenal will really need to address personnel in defence, particularly centre back.
The premier league takes a break this weekend for internationals.
---
Image sources: BPL, Skysports & Arsenal