ROBO EN EL BERNABEÚ: ¿Hubo penal? Real Madrid - Juventus / ROBBERY IN THE BERNABEÚ: Was there a penalty? Real Madrid - Juventus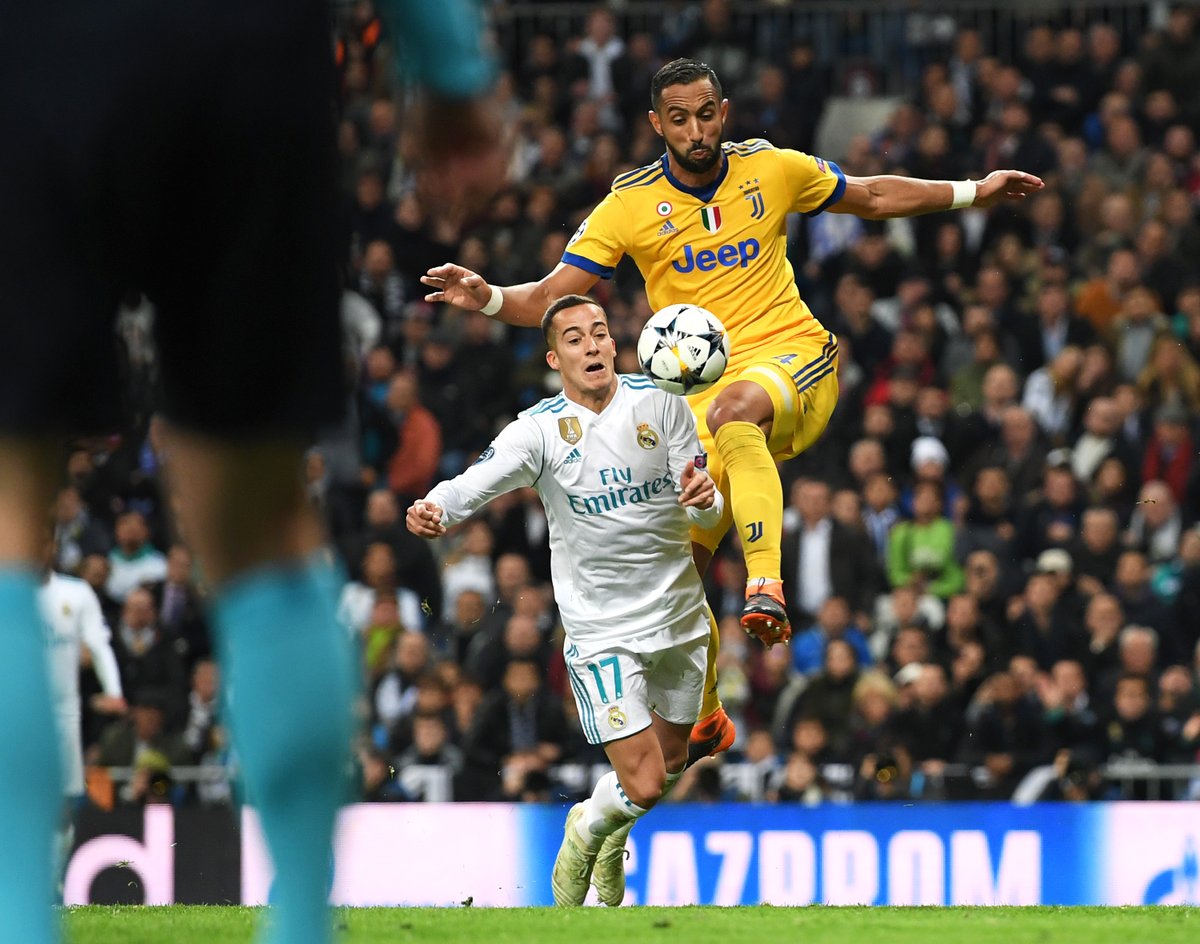 Una noche de mucho fútbol y sobretodo polémica se vivió este miércoles en el Santiago Bernabéu… Real Madrid recibió a la Juventus por el partido de vuelta de los cuartos de final de Champions League, luego de que el conjunto merengue se llevó la ventaja en la ida 3-0 en Italia.
Sin embargo, debido al pase inesperado a semis de la Roma ante Barcelona, hizo que la Juve llegara motivada y con esperanzas de lograr una posible remontada.
Arrancó el compromiso y tan solo al minuto 2, los visitantes ya abrieron el marcador para iniciar así su gesta histórica… luego de que el croata Mario Mandzukic, rematara un centro desde la banda derecha de Sami Khedira, para poner a soñar a su equipo.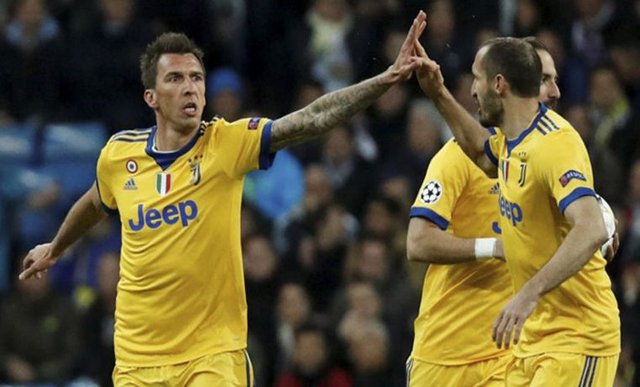 Los locales no se encontraban en el campo luego de este gol tan tempranero, lo que aprovecharon los italianos para asediar su campo y tratar de buscar lo más rápido el próximo tanto. Al 37 apareció de nuevo Mandzukic con su cabeza de lujo para batir a Keylor Navas en una jugada parecida a la primera para poner el 2-0 e irse al descanso con la esperanza intacta.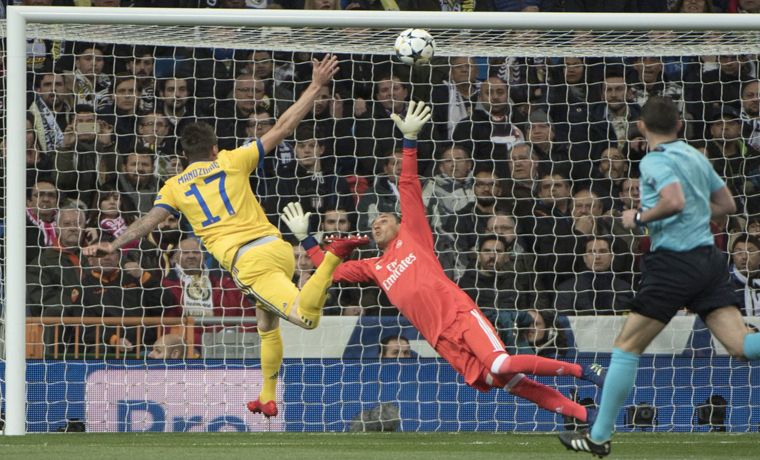 En el inicio del complemento Madrid no generó peligro y ocurrió lo inesperado, a falta de media hora, Keylor Navas dejó escapar un centro, que aprovechó Mautidi para poner el 0-3 en el Bernabéu e igualar la llave a 3 tantos.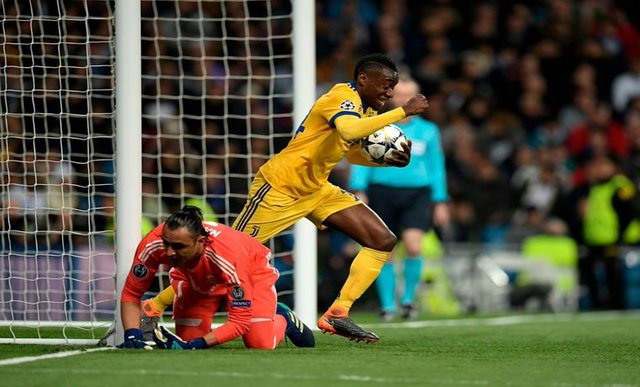 Se estaba logrando, por segundo día consecutivo la Juventus estaba demostrando que en el fútbol, no hay nada escrito, con este resultado se encontraba igualando la llave y forzando una posible prórroga.
El marcador marcó los 90 y el árbitro agregó 4 minutos que estuvieron llenos de mucha polémica… Sobre el final ambos equipos dejaron la vida, esperando el tiempo extra casi asegurado, sin embargo al 93, LA POLÉMICA SE HIZO PRESENTE…
El árbitro, Michael Oliver, pitó un penal en el tiempo añadido para los locales, luego de que Benatia cometió una falta dudosa sobre Lucas Vázquez, lo cual hizo enloquecer a toda la Juventus… El capitán Buffon fue expulsado al instante por reclamar al juez, y de esta manera terminó su carrera europea de la peor manera.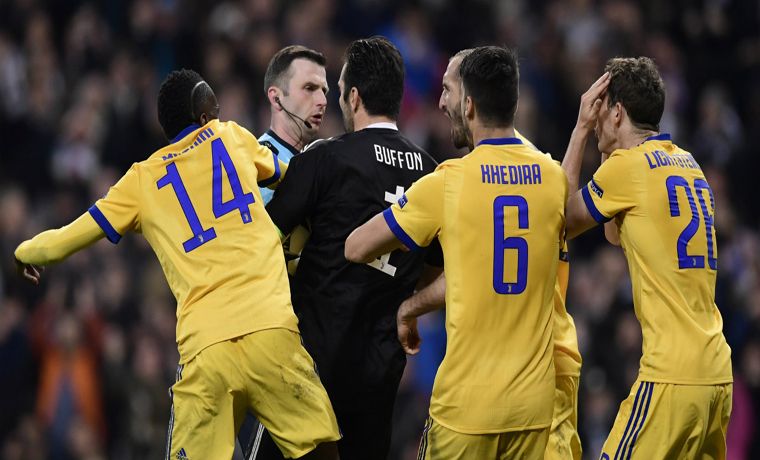 El portero se marchó cabizbajo mientras esperaba el cobro desde la banda. Al 98 luego de varios minutos de conflicto, Cristiano cobró la pena máxima y no falló, para dar así la clasificación a su equipo a semifinales con global de 4-3.
Sin lugar a dudas este compromiso quedará en la memoria de los fanáticos del fútbol, por una jugada polémica donde le roban a la Juventus un partido donde dejó LA VIDA, al conseguir marcarle 3-0 al Madrid en el Bernabéu y casi haberlo dejado fuera de la Champions.
Toda ida tiene su vuelta. Así como hace una semana el Madrid conquistó Turín, este miércoles los italianos nos dieron una gran demostración de fútbol. Todos los fanáticos de este maravilloso deporte nos merecíamos ver el desenlace de esta llave de otra manera, y no por un penal dudoso sobre la hora.
Pero como dice el dicho… Así es el dios del fútbol, como te da, te quita al instante. Hasta la próxima Steemians, muchas gracias por leer este artículo, deja tu comentario sobre tu opinión del partido, ¿Hubo penal?
---
In English:
One night of a lot of football and above all controversy was experienced this Wednesday at the Santiago Bernabéu ... Real Madrid hosted Juventus for the second leg of the Champions League quarterfinals, after the Merengue team took the advantage in the first leg 3-0 in Italy.
However, due to the unexpected pass to semis of Rome against Barcelona, ​​made the Juve arrived motivated and with hopes of achieving a possible comeback.
The commitment started and only at minute 2, the visitors opened the scoring to start their historical feat ... after the Croatian Mario Mandzukic, finished off a cross from the right side of Sami Khedira, to put his team to dream.
The locals were not in the field after this goal so early, which took the Italians to besiege their field and try to find the next fastest both. At 37 Mandzukic appeared again with his head of luxury to beat Keylor Navas in a play similar to the first to put the 2-0 and go to the break with hope intact.
At the start of the Madrid match did not generate danger and the unexpected occurred, with half an hour left, Keylor Navas let out a center, which Mautidi took to put the 0-3 at the Bernabeu and equal the key to 3 points.
It was being achieved, for the second consecutive day Juventus was demonstrating that in football, there is nothing written, with this result was matching the key and forcing a possible extension.
The scoreboard marked 90 and the referee added 4 minutes that were filled with much controversy ... About the end both teams left their lives, waiting for the extra time almost assured, however at 93, THE POLLEMIC BECAME PRESENT ...
The referee, Michael Oliver, whistled a penalty in added time for the locals, after Benatia committed a doubtful foul on Lucas Vázquez, which made all the Juventus go crazy ... Captain Buffon was ejected instantly for claiming the judge, and in this way ended his European career in the worst way.
The goalkeeper left with his head down while waiting for the bill from the side. At 98 after several minutes of conflict, Cristiano took the maximum penalty and did not fail, thus giving his team a place in the semifinals with a 4-3 aggregate.
Undoubtedly this commitment will remain in the memory of football fans, for a controversial move where they rob Juventus a game where he left THE LIFE, to get to beat Madrid 3-0 at the Bernabéu and almost have left out of the Champions.
Every way has its return. Just like a week ago Madrid conquered Turin, this Wednesday the Italians gave us a great football demonstration. All the fans of this wonderful sport deserved to see the outcome of this key in another way, and not for a dubious criminal on the hour.
But as the saying goes ... This is the god of football, as it gives you, it takes you away instantly. Until the next Steemians, thank you very much for reading this article, leave your comment on your opinion of the game, was there a penalty?