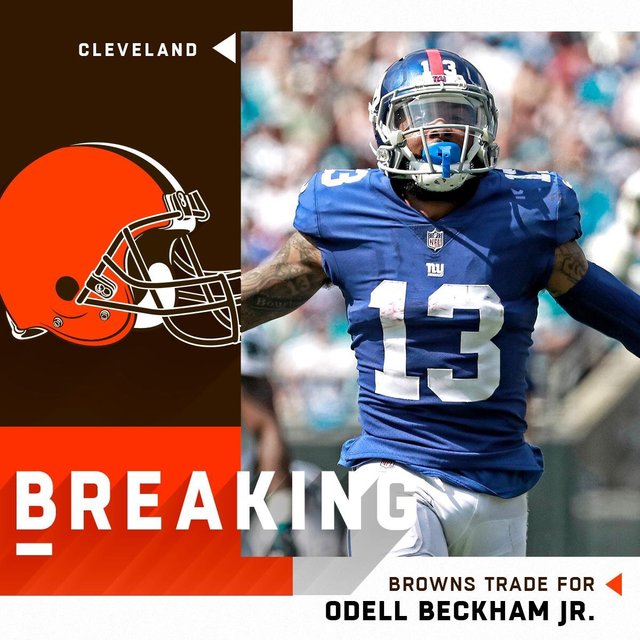 This NFL offseason is like the twilight zone. The two worst franchises over the last few decades have changed that fast. The two biggest laughingstock teams got the top 2 receivers on consecutive days.
Beckham will fit nicely with Baker Mayfield. They also recently picked up Kareem Hunt and they still have Jarvis Landry. Explosive offense.
The Raiders trade for Antonio Brown was equally impressive. They can line him up with Jordy Nelson. This will prove whether Derek Carr had a lucky season a few years ago or if he's the real deal. I'm just happy that Gruden has weapons to play with. The better the Raiders are means the more we get to see coach Chucky.
Photo is from nfl.
Posted using Partiko iOS