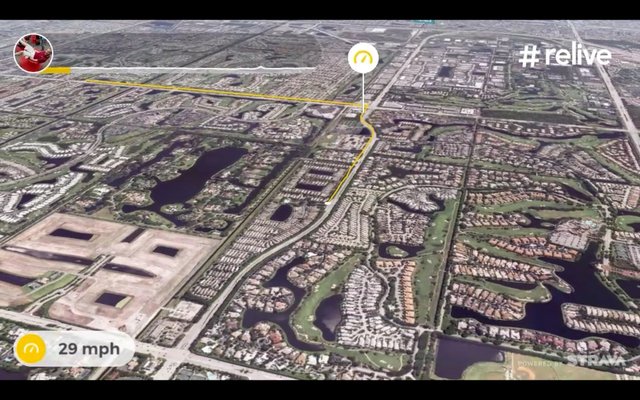 There are a million apps that will track your run or bike ride.
Most people who care about this kind of thing have used them for a long time now. It's a great way to track your progress and look back at some of your more memorable rides/runs.
With most of these apps, you can export and share the GPS map of your ride with your social media followers.
But did you know there is a free and simple way to create incredible 3D flyover map videos of your run or bike ride?
Check this out:
Pretty cool right?
So how did I make this video? It's super simple.
 I'll walk you through it.
How to make 3D flyover videos:
Allow me to introduce you to a little app called Relive.cc.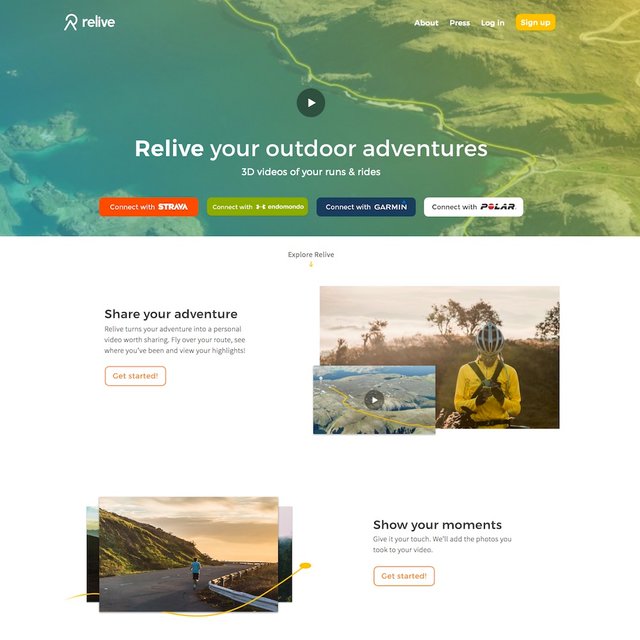 All you have to do to create amazing flyover videos to share with your followers is to sign up for a free account and link it to one of several fitness tracking apps/devices.
In my opinion, the best app for this purpose is Strava.
It's fitness tracker/social network for runners and cyclists and it's awesome. It tracks everything about your ride/run, allows you to see how your friends are doing, and offers a time trial ranking system for pre-defined segments around town. It's a fantastic app.
If you're already on Strava, all you have to do is download the relive.cc app (Relive for Android) (Relive for iOS) and link your Strava account.
If you're not on Strava, it only takes a minute to sign up and it's completely free. Simply download the app (Strava for Android) (Strava for iOS) and follow the directions for setting up a free account. Once you're set up on Strava, download the relive.cc app (Relive for Android) (Relive for iOS) and link your Strava account.
Once your Strava account is connected to your Relive.cc account, a 3D flyover video will be created for every ride from that point forward.
Though keep in mind only your last 3 rides will be saved. If you want to save a ride permanently, you'll have to add it to your favorites from the relive.cc app.
And that's all there is to it!
If you give it a try, share the video link for your run/ride in the comments!