2018/19 Champions League Quarter-Finals | First Leg | Liverpool vs Porto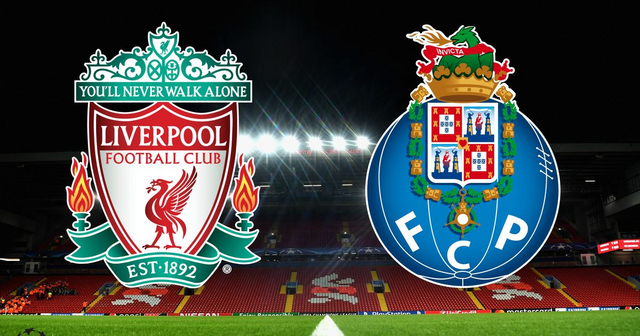 In the first Leg of the quarter-finals of the 2018/19 Champions League this season at the match between my awesome team, Liverpool Football Club against F.C. Porto on the 10th of April this month that would be held at Anfield, there are now having a prediction about the winning probability of each team before the match starts and Liverpool had its 74% winning probability while Porto had only 9% to win against Liverpool. The remaining percentage would be both team's draw.
You could see this winning probability prediction if you would just click HERE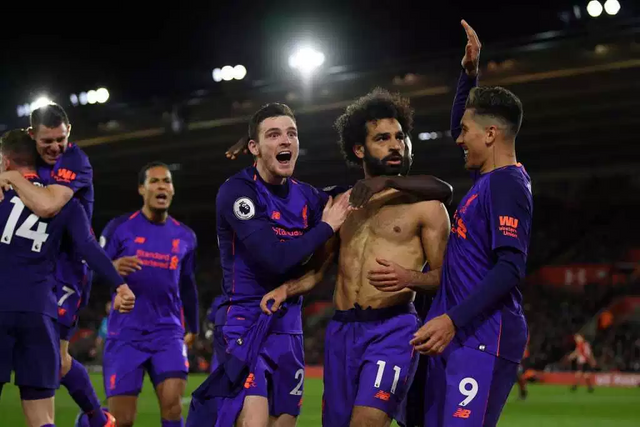 Mohamed Salah celebrated his 50th goal for Liverpool F.C. and that goal was from their match against Southampton that held them up to the top again while Manchester City went down to be at the second place temporarily.
The win over Southampton gave Liverpool squad and their fans to have more motivation and inspiration to win the Premier League title this season and I'm one of the fans who're praying and hoping for Liverpool's goal to have that title. Many people are still saying that Liverpool couldn't win the title this season and still, it would be Manchester City to grab that Premier League title. For me, it's not all about the title, it's how you share and how you support your favorite team and how touch you are for them.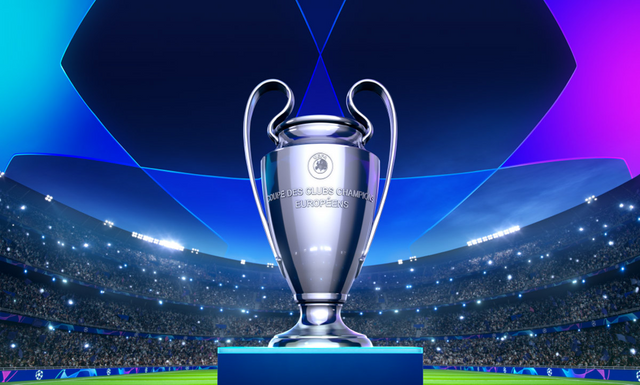 As one of the last 8 teams in the Champions League, Liverpool must also concenrate and give their best to beat their opponents here because if they coundn't win the Premier League title this season, they should have the 2018/19 Champions League trophy and that's what it means that they are the Europe's Champions but, I'm not saying that they could do it easily, they must bring their guts and work more thn a 100% of their skills and give their whole life to have these titles.
The teams that are in the last 8 of the 2018/19 Champions League are:
Ajax vs Juventus
Liverpool vs Porto
Tottenham vs Manchester City
Manchester United vs Barcelona
These teams are the current best 8 teams in Europe and we will see on the next months who would be the best football club in the 2018/19 season.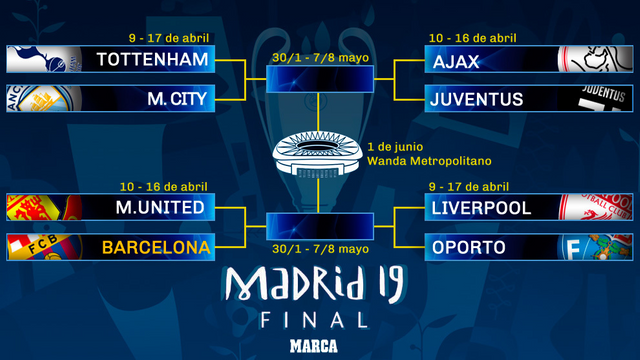 As you can see at the photo above, there are 4 teams that reached the last 8 teams and those teams are Liverpool F.C., Manchester City, Manchester United, and Tottenham Hospur and this only means that England's Premier League this season is currently the best league and think it is actually.
Ajax is the only team that will represent Netherlands and the remaining teams,too like Barcelona (Spain), Porto (Portugal) and last but not the least, Juventus from Italy.
I hope that these teams would give us such wonderful and thirlling match and also, I hope that Liverpool could advance till finals and win the Champions League title including the Premier League title, too. So, that's it for today guys and shout out to all of the football fans our there!
You'll Never Walk Alone
Image Source 1, 2, 3, 4