#Serie A // Juventus vs Milan // 2 - 1
New weekend and the leagues are played, there are a couple of very interesting matches in fact, worse today Saturday they played Juventus against Milan, a game with some important losses for Juve that played at home but already with the championship practically won .
In the first minutes the first clear opportunity would be Milan, who would not take advantage.
Little by little, the match went on and on the 30th minute, the first polemic of the match would come, in an attack action in favor of Milan, where in a cross from the right wing it was intercepted by the arm of Alex Sandro, who was detached from the body. Situation that after a review of the VAR, The arbitrator does not charge anything, unusual.
Minutes later and at the end of the first half, in an error of defense of Juventus, Bakayoko steals a ball and gives the pass to Piatek that filters into the area for it, the second post defines it. 1 to 0 despite the adversity.
Second time and the second polemic would arrive, a clash between Dybala and Musacchio. That the arbitrator without any doubt charges criminal, the truth that was an action made by the actor Dybala, terrible indeed, in criminal order charged by the same Dybala who manages to score 1 to 1.
Later and after some changes (Kean and Pjanic enter, I mention them because of the importance they had in the game)
About the end in a Pjanic ball steal (a bit of responsibility in the Calabria pass) leaving the Rossonero team in bad shape, which makes Kean assist (great start that the young kean had) to give the victory to your team 2 to 1.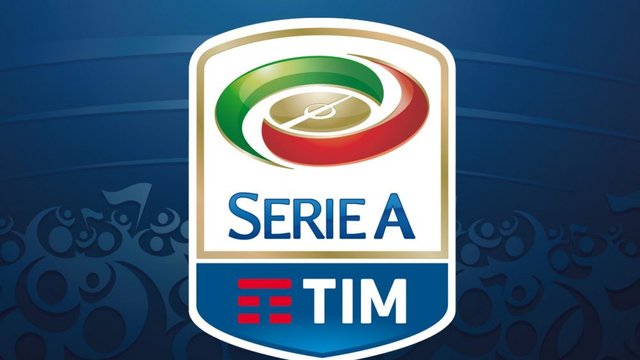 source
---
---
---
ESPAÑOL
Nuevo fin de semana y se juegan las ligas, hay un par de partidos muy interesantes de hecho, peor hoy sábado acaban de jugar Juventus contra Milan, un partido con algunas bajas importantes para la Juve que jugaban como local aunque ya con el campeonato prácticamente ganado.
En los primeros minutos la primera oportunidad clara la tendría el Milan, que desaprovecharía.
Poco a poco fue transcurriendo el partido y sobre el minuto 30, llegaría la primera polémica del partido, en una acción de ataque a favor del Milan, donde en un centro desde la banda derecha es interceptado por el brazo de Alex Sandro, que se encontraba despegado del cuerpo. Situación que después de una revisión del VAR, El árbitro no cobra nada, insólito.
Minutos después ya sobre el final del primer tiempo, en un error de defensa de la Juventus, Bakayoko roba un balón y le da el pase a Piatek que se filtra en el área para éste, la defina la segundo palo. 1 a 0 apesar de la adversidad.
Segundo tiempo y llegaría la segunda polémica, un choque entre Dybala y Musacchio. Que el arbitro sin ningún tipo de dudas cobra penal, la verdad que fue una acción fabricada por el actor Dybala, terrible de verdad, en fin penal cobrado por el mismo Dybala que logra anotar 1 a 1.
Posteriormente y tras unos cambios (entran Kean y Pjanic, los menciono por la importancia que tuvieron en el juego)
Sobre el final en un robo de balón de Pjanic (un poco de responsabilidad en el pase de Calabria) dejando mal parado al equipo Rossonero, que le hace la asistencia a Kean (grandioso arranque que a tenido el joven kean) para dar la victoria a su equipo 2 a 1.