Crazy action in Moto2 competition
Last night looking at the sport's news and summaries of the weekend, I was impressed of the maneuver Romano Fenati could possibly think to do! Please take a look at the picture: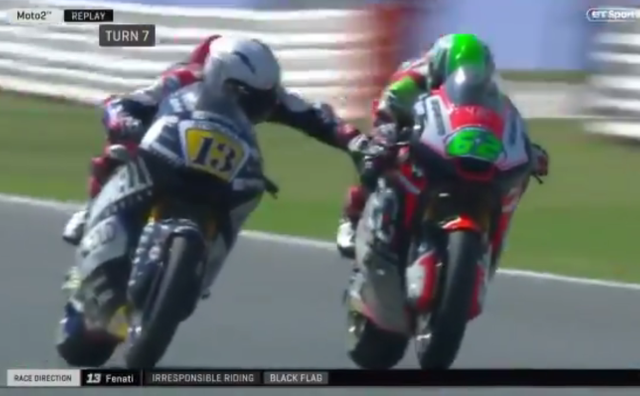 Here is a video of the action:
Fenati tried to press the break of his rival! It is one of the most dangerous move I have seen and this is not the first time he ever do it.
Marinelli Snipers Team will rescind the contract of Romano Fenati for his conduct at the race. Also, if he signs with any other team he would be out for 2 races by sanction.