Great race in France for the Haas Team. K-Mag holding of Bottas for sixth place.
The race won in superb style by the Hammer Hamilton.
But Grosjean again managed to pull defeat from the jaws of victory.
While never going to win. The Haas is slower than the Mercs and Red Bulls & Ferrari's.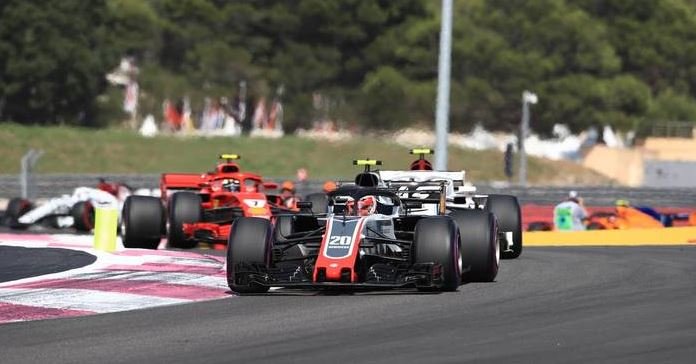 He could have scored some points. But continues to make silly mistakes and smash up the car at the wrong times.
He is a very quick driver.
But like Kimi Raikkonen he may have gone past his sell by date.
And is it time perhaps, to move over, for the new younger faster gunslingers on the F1 block.
2018 French Grand Prix: Race Highlights (You may need to go to the Website)

French Grand Prix: Haas Team Race Recap
https://www.haasf1team.com/news/french-grand-prix-race-recap
Austria is the next stop in this F1 World Circus:
Go Haas!!! Go K-Mag!! Go Grosjean!!!!
Round 9 of the 2018 FIA Formula One World Championship
is the Austrian Grand Prix at the Red Bull Ring in Spielberg.
Practice begins June 29,
qualifying takes place June 30
and the race runs July 1.