I don't often mention it on these pages but I'm a football fan. The game played with feet, of course. More particularly, I'm a Red. A true red.
From the right side of Manchester. Old Trafford.
In last few weeks a real transformation has gone through the squad of Manchester United. We still are the same players. We didn't buy anybody during the transfer window. Maybe we may have gotten rid of a klutz but the squad didn't change.
Except for the manager. For the first time in more than five years we have a manager who fully embraces the spirit of Old Trafford, the Theater of Dreams.
"Attack, attack, attack" as the suddenly performing French world champion Paul Pogba would say. In the last minutes we throw the kitchen sink, both fridges, and the microwave in. When we take the lead we don't retreat, also bringing a klutz in. No, we go for more goals.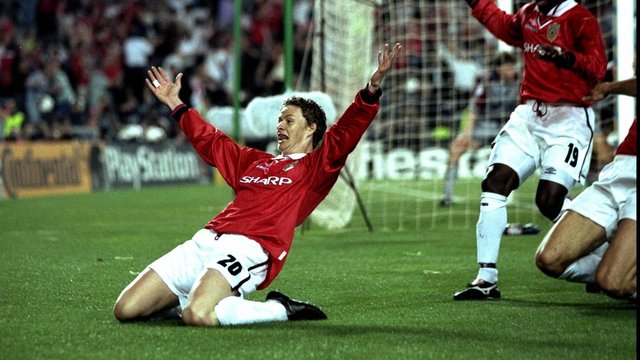 The manager, an Old Trafford 20LEgend, smiles. He fronts the squad. He speaks positively about their capabilities. He constantly reminds everyone that a club as big as Manchester United should play to win every game, every competition.
It's like a club reborn.
After the Busby babes. After the Sir Alex era.
After the dross served to us by three successive managers in recent half decade.
Living at the other side of the world nowadays, not within a 20 minute train ride from the stadium, it is exciting again to stay up for games. Or grabbing the phone and checking the result of last night's game first thing in the morning is an actual thing again. Rather than that dreaded "oh let's see if we scored some points" it has been for way too long.
We are by no means a finished product yet. The manager may even not receive the role full-time after this season. We haven't qualified for the Champions League yet. There's still a lot of work to be done and many questions remain. Is there a manager capable of taking the role and fitting the Old Trafford coat?
Que sera sera... but until then, discovering the positivity, seeing smiles again is a joy to experience. A pleasure.
Gone is that dreaded, scared feeling when your team just took the lead 0-1. Belief and positivity run through the team again. A beautiful thing.
Some day, hopefully rather soon than late, we will feel the same about this dreaded bear market.
It's for those great moments that we sit through the bad.