Seven Networks and Fox Sports bought Australian TV rights for domestic cricket for the next 6 years. Their agreement with Cricket Australia (CA) has been 1.18 billion Australian dollars
The amount of money has increased twice as compared to the previous deal. In the previous 5-year deal, Channel Night and Tenn spent 590 million Australian dollars. This year, about 600 million dollars.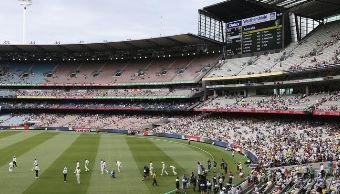 Seven and Fox Sports will jointly broadcast the boys 'test matches, the girls' international match, 43 boys 'Big Bash matches, 23 girls' Big Bash matches every season. Fox Sports will broadcast the boys' ODI and Twenty20 and the remaining 16 Big Bash matches.
CA has signed a deal with Fox Sports and Cricket Network in digital rights. The matches that will be live streamed will not be broadcast on television. Besides, for the first time, all the matches of women's cricket will be broadcasted free of charge on television.
Due to the new agreement, the relationship between Channel Nine and CSA's four decades was cut off. Chief executive James Sutherland thanked channel Nine, who has been associated with Australia for 40 years.