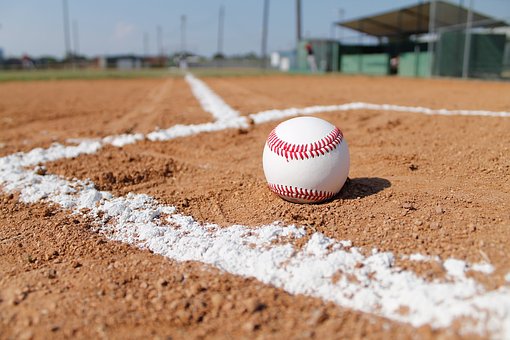 I'd be willing to guess that most of you hardcore fantasy baseball fans out there have had these kinds of debates countless times with your buddies. Who had the greatest fantasy season of all-time?
"Man, Babe Ruth would have been a monster if there were fantasy leagues back in the 1920s!" "Naw, Ty Cobb would've been even better!" What about those ridiculous pitchers from the early 1900s like Walter Johnson?
Now, finally, we have a means to find the answers to these questions.
Sure, a bunch of guys sitting around at a bar arguing about which players were the greatest ever can be a lot of fun. But this idea takes that to a whole new dimension. Fifteen NFBC veterans, using their finely tuned analytical skills, poring over all of the available major league data from 1901 to the present. Developing strategies and game theories, trying to outsmart and out-maneuver some of the brightest competitive minds in the industry. Monster spreadsheets and systems to rank every individual hitting and pitching season in the history of the game. There is some serious stuff going on here.
Honestly, I was incredibly surprised that something like this hadn't been done before. I wish that I could take credit for this insanely wonderful idea, but it's the brainchild of NFBC Hall of Famer Shawn Childs. Shawn decided to get these highly decorated drafters together to compete in what we termed the All-Time Draft. Here is the basic premise:
You can draft any player who played in the AL or NL starting from 1901 to present (no Federal League players). We used a 20-game minimum in season for the batting positions. If a player qualifies at multiple positions, you can move him around during the draft until you fill your roster.
For pitching, we used two relief slots on the roster. A reliever needs to have 30 relief appearance to qualify (total games for a pitcher minus starts equals relief appearances).
Format:
This is a standard 15-team Roto league. Each team will be drafting 23 players (14 hitters—two catchers, one each for first base, second base, third base, shortstop, corner infielder, middle infielder and utility, five outfielders and nine pitchers (1,500 innings minimum) with two required relief pitchers). There are 10 categories: five hitting (batting average, runs, homers, RBI and steals) and five pitching (wins, ERA, WHIP, strikeouts and saves). Each team will be ranked in each category from first to last. The top team will receive 15 points and the lowest will receive one point. Teams will split points if they are tied in a category. Average, ERA and WHIP will go to the furthest decimal point to break ties.
In each round a contestant will declare the player he selects plus the year he wants to use that player's stats.
If an owner drafts a player in the early years and he has pitching and hitting stats, he will get only the stats for the position he decides to use him at. A hitter will receive no pitching stats and pitching will receive no hitting stats.
If a team fails to get enough innings, it will receive one point for all pitching categories. If a team selects a starting pitcher when there are only two relief slots left, it must make another selection.
Not only was I excited about the opportunity to participate in this draft, but I was also lucky enough to draw the No. 1 pick. So it was really up to me to decide which individual player had the greatest fantasy season of all time. No pressure or anything.
For those who think this is merely a fun exercise, this was a pay league, with the winner taking home a free entry into the NFBC Main Event ($1600) and second place also taking home prize money. Also at stake, and even more important to most competitors here, was the pride and honor that would come from winning this inaugural event.
Since you already know what stats you are getting once you select a player, there is no uncertainty played out over the course of the season. As soon as the draft is over, everyone will know who the winner is. To make things more interesting, and add just a little uncertainty to the proceedings, rounds five, 10, 15 and 23 were to be "blind" rounds. This means that we will, in order, submit our pick and the year we want to use to a neutral party. At the end of each of those rounds, that neutral individual will reveal in no particular order the 15 players selected, then the draft will proceed as normal.
If you think this is the greatest idea ever conceived, you would be correct. To make things even better, this was a slow draft in which each owner has 24 hours to make his selection. On top of that, the draft is being conducted on the NFBC message boards for all to observe, comment and share any opinions they may have. In addition, after making each pick, drafters and observers alike are encouraged to link to the player's career stats and Wikipedia site, as well as share about that player. This has already helped me, and I know many others, learn even more about the great players and the great history of the game we all love.
We were also encouraged to share our thought process while drafting and any insight that we felt we could add, without giving away too much information about our individual draft strategies. If you love the history of baseball, and think this is an awesome idea, feel free to share your thoughts. Or, if you have specific insights, sleepers or strategies that you think would work tremendously in this format, leave 'em here as well.
For the record, here's how I kicked things off, and who I decided had the greatest individual fantasy season in the history of major league baseball…..
Let me first say that I'm honored to have the first selection and to be kicking off the greatest fantasy draft of all time. The owners who are competing in this draft truly are among the best of the best in the industry. Whoever comes out on top, will surely have earned it, and will command all sorts of respect.
Many people that I've talked to seem to think that this first selection is an easy choice, but that couldn't be further from the truth. This one selection literally dictates the direction that we want our entire draft to go. Take the top pitcher, and start your offense 28 picks later? Grab the top power bat, but miss out on those huge innings-dominating pitchers, and then have to chase steals as well? What about grabbing that high average, high speed, foul-mouthed ol' southern boy? That leaves a lot of power to be made up later.
In all honesty, this pick came down to a decision between two very worthy players. After constructing several mock teams through the first six-plus rounds, I made the executive decision that I like the possibilities better overall with this man.
Without further ado, I'll select The Sultan of Swat! The King of Crash! The colossus of clout! The colossus of clout! THE GREAT BAMBINO!
Babe Ruth, OF, NYY, 1921: .378 (204/540) / 177 R / 59 HR / 171 RBI / 17 SB
Let me know in the comments here if you're interested in the idea and want to here more, I'd gladly recap more of the proceedings.
Thanks!