Hi, Steemers!
Dear friends, my rally car is again on the wheels and running. Fuel pump is changed, some other things repaired and some other stuff has to be done but the is at least running now.
I have to thank for this my friend and mechanic on rallies @ivach13 who helped me a lot through this process but also some other friends who are not on the Steemit (at the moment)!
Now I have to wait for my health to come to the level that I am satisfied and the we are back on the road (I hope as soon as possible)!
And yeah, registration plates are with numbers 2468, I like it!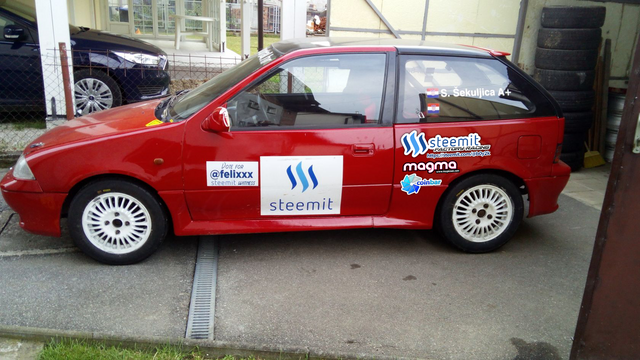 Follow @kingscrown for newest crypto news, @pfunk for newest Steemit witness news, @b0y2k for moto news and @richman for good cooking. Vote for @felixxx and @b0y2k (witnesses)
Great attitude from crew at @minnowsupport :)
Grab a beer and enjoy!
Cheers!