May Writers Contest: Why I want to blog on Scorum?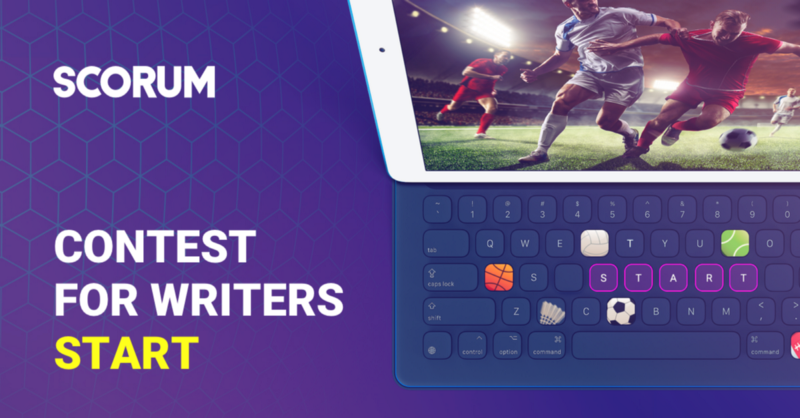 The launch of the Scorum sports blog platform will take place in the very near future — and anyone can start their own blog on our site. While we are just weeks away from the launch of the platform, we are glad to announce a contest for writers on Scorum and everyone who would like to join them.
We suggest participants write an article on the topic "Why I want to blog on Scorum?" and publish it in their blog and / or social networks (on personal pages or in your communities). The more total audience coverage you get, the greater the chance you will win one of the prizes.
We provide:
Media kit, you can download it here;
Layouts of the blog platform;
Help in case of questions (if you do not understand something, you can always contact our team);
Information for writers (information about the project can be found on scorumcoins.com and in our whitepaper).
Dates:
The contest will be held during the next week and will end on May 23 at 20.00 (GMT +3).
We will contact the winners by e-mail.
The results of the contest will be also published in our social networks.
Rules:
Write an article entitled "Why I want to blog on Scorum?";
Publish the article in your personal blog, social networks, etc. (the number of your "live" subscribers on such a platform should be at least 100 people);
Text can be written in any language;
Volume of the text is not limited, however:
Published text should contain a link to the application form for Scorum writers and the accompanying signature with an appeal to become one of the writers, as well as a title with the name of the contest ("Why I want to blog on Scorum?");
Send your link to the published posts to [email protected]
Example of a post
Title: Why I want to blog on Scorum?
Text: your text about the project, sports, blogging or something else.
Ending: You also want to become a Scorum writer? Fill the form and join the community — https://goo.gl/forms/M3lLFL6S25N2U7UT2
Only those participants who have fulfilled all the conditions are allowed to take part in the competition.
Prizes:
1st place (1 person) — 100 SCR. The best text will be selected by Scorum experts.
2nd place (1 person) — 50 SCR. Prize will be given to the participant with the best coverage of posts and level of involvement.
Writers from Top 50 posts will receive 5 SCR each.
We wish everyone good luck!